The IATF just recommended dropping the outdoor mask mandates. While this isn't a policy yet, according to DOH OIC Maria Rosario Vergeire, the IATF recommendation has gotten "verbal approval" from President Ferdinand "Bongbong" Marcos Jr.
According to Press Secretary Trixie Cruz-Angeles, wearing a mask will be "optional in open spaces or non-crowded outdoor areas with good ventilation." And while it's no longer required outdoors, senior citizens and immunocompromised persons, are "highly encouraged" to continue wearing masks.
This decision does not come as a surprise to many. After all, the conversation around dropping mask mandates has been heating up online for quite some time. Recently, TV host and vlogger James Deakin sparked the debate yet again with his latest Facebook post. He also claimed that some may have even "developed Stockholm syndrome" towards mask-wearing. Both those for and against continuing the mandatory mask mandate started to debate the merits of each side under his post's comment section. Here are some of the arguments used by both sides.
Why do some people want to stop wearing masks?
"It's an additional cost"
Prior to the pandemic, face masks were not included in our everyday essentials. However, now with the coronavirus still rampant, households needed to budget for this new necessity. With how high the inflation rate and the prices of essentials have been rising, most Filipino families would welcome any budget cut they can do, even if it's for face masks and safety.
"It's additional waste"
Aside from the additional expense, face masks are also an added waste that may harm the environment. When billions of people all over the world use one disposable mask each day, it could amount to a huge waste. Statistics say it tallies up to 129 billion per month. And that's just masks.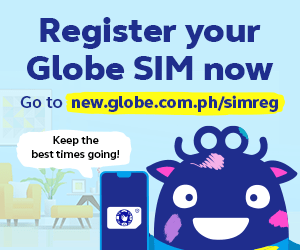 "It has psychological effects"
Many have pointed to the psychosocial difficulty that wearing face masks brings. According to a university's exploratory study, individuals who struggle with social anxiety may experience more distress in relation to wearing face masks, especially due to hypersensitivity to social norms and the limited ability to detect social cues. Face masks could make communication more difficult than it was before the pandemic, which is why some are advocating to drop the mandatory mask mandate.
"Those who want it, can still wear it"
For most people who want to put a stop to the mandatory mask mandate, it all boils down to the choice of each individual. If you want to continue wearing masks, you can do so. But if you received your vaccination and you want to stop wearing masks, they believe you should be given the chance to not wear masks.
Why do others think we should all continue masking?
"It reduces your chances to catch the virus"

Several studies have proven that using face masks adds protection against COVID-19, as it lowers the chances of people inhaling or exhaling the virus into the air.
Vaccines also do not give you 100% immunity. Getting vaccinated definitely helps in lowering your chances of contracting the coronavirus, but much as we wish, it still isn't at a 100%. That's why the additional protection that wearing a face mask offers is something many people still want.
"You might be carrying the virus without knowing"
Even if you're being careful, there's still a chance you can contract the virus. And when you don't show any symptoms, you won't even know it, so you might not be able to isolate as quickly as you should. Wearing a mask regularly would help reduce chances of you spreading the virus without your knowledge.
"You protect yourself AND others"
It's hard to know if the people you encounter are infected or not, especially if they themselves are not aware. Wearing a face mask helps in protecting yourself and others, especially those who are at risk and more vulnerable to the virus: children, the elderly, pregnant women, and immunocompromised people, especially those who can't get the vaccine due to medical reasons.
"There are more chances to contract the virus now than before"
Compared to the earlier months of the pandemic, restrictions now have been much more lax than before: malls and restaurants are back in regular operations, schools have reopened, employees are going back to their offices, large-scale events are being held, and more. This means the chances of encountering more and more people are ever increasing, and so does the chance of you catching the virus. It might be best to err on the side of caution and continue wearing face masks for your own safety, as well as that of your family and others.
Which side of the debate are you on?
Follow us on Facebook, Twitter, Instagram, Tiktok, and Youtube for the l8est entertaining, useful, and informative lists!