It came as a shock to everyone that Carlos Celdran, a well-known performance artist and cultural activist, passed away on Tuesday at age 46. His wife, Tesa, confirmed in a Facebook post that his death was due to natural causes. Celdran has been indefinitely residing in Spain since January of this year.
Passionate for Filipino history and culture, the ever-animated Celdran never hesitated to share his love for his country and for Manila. He was known as 'Manila Man' to people and he spent most of his time as a performer and a tour guide in Manila.
Say what you want to say about him but if every Filipino had half the passion for our culture as he did, it would be a very different Philippines. There is no doubt he lived his life with a purpose, and Manila, particularly Intramuros, will never be the same again.
A huge loss for Manila
Years before I met him, I wrote about him in my Rizal book as a touchstone, as proof that "Rizal remains a powerful source of potential subversion." Carlos Celdran drew on that source, and raised hackles, temperatures, trouble—but also standards, consciousness, hope. RIP, Carlos. pic.twitter.com/kRoqypiv0m

— John Nery (@jnery_newsstand) October 8, 2019
In the wake of the announcement of his death, the internet flooded with condolences and posts from those who knew him. Celdran was an eccentric man and people loved him for it. But perhaps what people loved more was his boldness to speak for the truth and for what he believed in.
Back in 2010, Catholics filed a blasphemy case against Celdran when he disrupted a service at the Manila Cathedral. He came in wearing a Jose Rizal outfit with a sign that said 'Damaso,' the arrogant antagonistic priest from Rizal's novel Noli me Tangere. Years later, the Supreme Court found him guilty of "offending religious feelings" which prompted him to move to Madrid where he stayed until his untimely death.
He fought for what was important to him
Carlos Celdran was a friend, artist and activist who used his creativity and force of personality to promote progressive ideals – from reproductive health to a corruption-free gov't. I am shocked by the news of his passing and extend my deepest sympathies to his loved ones.

— Gideon Lasco (@gideonlasco) October 8, 2019
Celdran was a reproductive health advocate, this was the reason he staged the protest at Manila Cathedral. He was protesting the Catholic church's interference in the efforts to pass the reproductive health law in the country. In Noli me Tangere, Padre Damaso was a symbol of the Spanish friars from Rizal's time, and Celdran was in a battle with the ones in his time.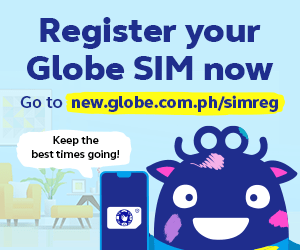 Not even living in exile could prevent him from doing what he loved
My deepest condolences to the family and friends of Carlos Celdran. I will always be grateful for his support and appreciative of his contributions to raising the awareness of our fellow Filipinos regarding our history and culture. He will be missed.

— Leni Robredo (@lenirobredo) October 8, 2019
Even when he went in exile to Madrid, Celdran still found an outlet for his passion, only this time it's in the country where his beloved Jose Rizal studied. He organized his own "Jose Rizal Walking Tour of Madrid", retracing the hero's steps around the Spanish capital.
He loved Filipino culture with a passion
This man loved Manila and Filipino culture more than his own life. You will always be remembered, Mr. Carlos Celdran. Grateful to have witnessed your work and passion. https://t.co/gtx8O8tXeT

— FudgyScribbles (@FudgyScribbles) October 8, 2019
Those who were fortunate enough to have met him during one of his guided tours were lucky. They were front and center for all the historical gossip, urban legend, and actual history mixed with Celdran's brand of humor. His "Walk With Me" tours of Manila were a favorite of locals and tourists.
In all his guided tours, Celdran would never explicitly provide a rate. He would almost always recommend a fee followed by saying he is flexible and can accommodate any rate to anyone's budget and reasoning. Even in Madrid where he didn't have a living and had to rely on a fundraiser from friends, he still offered pay-as-you-can tours.
Did he love Filipino culture too much or do we not love it enough?
The walls of Intramuros will miss this force of a man
Carlos Celdran had a huge influence to me in loving Manila. Hearing his voice as he passionately speaks about he city's beautiful history,it encourages me to appreciate not only the city but life Itself even more.Thank you @carlosceldran I pray for your sould and for your family. https://t.co/lvJHxvJQkO

— . (@kurtca9) October 8, 2019
Celdran added to the many projects under his name with Manila Biennale in 2018 where he was the executive producer. It ran for the entire month of February 2018 and the walled city of Intramuros' many gardens, plazas, chambers, and museums were transformed into platforms for art, performance, and expression.
He was fearless and we will never forget it
Happy and bittersweet memories with @carlosceldran from national elections , RH bill , tourism , And other issues of national concern. I will miss you Carlos Celdran . I love you. pic.twitter.com/QZ5KBYQ5bL

— Noemi L. Dado (@momblogger) October 8, 2019
From being a reproductive health advocate to his Manila Cathedral stint, Celdran proves he won't back out for what he believes in. Before all the controversy, he was known for If These Walls Could Talk, a "performance art in the guise of a walking tour." Participants learned all about Manila's history between the 14th century and World War II. The tour lasted for almost 2 decades and Celdran produced a sequel entitled Livin' La Vida Imelda, a one-man monologue show featured in Dubai, Toronto, New York, and more cities.
What does this country need?
Sa totoo lang, this country needs a Carlos Celdran. More Carlos Celdrans to go against the Church, to go against Duterte, to go against Marcos.

Gone too soon. We will miss you, @carlosceldran! 💜

— Gibby Gorres (@gibbygorres) October 8, 2019
Carlos Celdran wasn't afraid to speak his mind (check his Twitter profile), and he wasn't afraid to act when his words (and his Tweets) weren't enough. If every Filipino had half of his passion for the country and his fearlessness in demanding for a corrupt-free government, what would our beloved Philippines look like?
Walk this life with a clear purpose
Condolences and deepest sympathies to the family and loved ones of Carlos Celdran. Whether you agreed with his strong political views or not, you had to admire him for the way he lived his life: with clear purpose.

Rest in peace, sir Carlos. https://t.co/Xy7rumWmez

— Ms. Q (@liwaywayq) October 8, 2019
At the end of the day the reality that nobody escapes death is evident. It will catch up to you whether you're the youngest and strongest person or the oldest and frailest. Before your light gets snatched out in this world, make sure you live yours with purpose. Inspire others. Live for what you believe in. Fight.
Our sincerest condolences to Carlos Celdran's bereaved family.