Still nursing a bad bout of post-CLOY depression? Well, SAME. Crash Landing On You sure is one heck of a show that we simply can't get out of our minds! But that doesn't mean we're giving K-Dramas a rest because upcoming releases this March are just too good to be missed! Here are the March 2020 k-dramas we're excited to catch in the coming weeks.
Memorist
Starring: Yoo Seung Ho, Lee Se Young, Jo Sung Ha, Go Chang Suk, Jun Hyosung, Yoon Ji On
Premiere: 11 March on tvN
A detective with supernatural powers, Dong Baek (Yoo Seung Ho), and an elite criminal profiler, Han Sun Mi (Lee Se Young), team up to trace the whereabouts of a brutal serial killer. Based on a webtoon of the same name, Memorist is set to transport you to the world of our crime-fighting duo for the ultimate modern-day face-off between good and evil.
Hospital Playlist
Starring: Jo Jung Suk, Yoo Yeon Seok, Jung Kyung Ho, Kim Dae Myung, Jeon Mi Do
Premiere: 13 March on tvN
From director Shin Won Ho and writer Lee Woo Jung—the tandem behind the hit Reply series—comes another project that will definitely tug at heartstrings again. Hospital Playlist gives us a glimpse of the lives of doctors, who are also long-time friends, having first met in medical school. Since Jeon Mi Do seems to be a rose among thorns in the star-studded cast, we wonder if the drama will be another roller coaster ride of a guessing game. Well, that we will find out on March 13!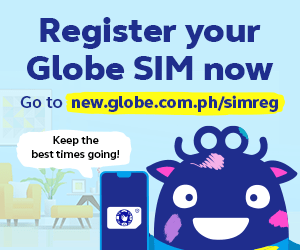 Kingdom (Season 2)
Starring: Joo Ji Hoon, Ryu Seung Ryong, Bae Doona, Kim Sang Ho, Heo Joon Ho, Jin Seon Kyu, Kim Sung Kyu
Premiere: 13 March on Netflix
The edge-of-your-seat sageuk-zombie thriller from Netflix is back for a second season! Set in an apocalypse-torn Joseon period, Kingdom 2 follows crown prince Lee Chang (Joo Ji Hoon) and his journey to lead his people to peace and safety.
Rugal
Starring: Choi Jin Hyuk, Park Sung Woong, Jo Dong Hyuk, Jung Hye In, Han Ji Wan, Park Sun Ho
Premiere: 16 March on OCN
After being framed for murder by criminals behind a terrorist ring called Argos, an elite detective joins an organization named Rugal to restore his dignity and eradicate Argos for good.
Find Me In Your Memory
Starring: Kim Dong Wook, Moon Ga Young, Yoon Jong Hoon, Kim Seul Gi, Lee Joo Bin, Kim Chang Wan, Jang Young Nam, Lee Jin Hyuk
Premiere: 18 March on MBC
Romance blooms between an up-and-coming celebrity (Moon Ga Young) who has forgotten her past and a news anchor (Kim Dong Wook) who has hyperthymesia—a condition that enables him to remember almost every detail in every moment in his life. Together, they overcome the pains that their unique lives have brought them.
365: Repeat The Year
Starring: Lee Joon Hyuk, Nam Ji Hyun, Kim Ji Soo, Yang Dong Geun, Lee Shi Ah, Min Dohee
Premiere: 23 March on MBC
Chaos ensues as a group of 10 people are given the opportunity to travel back in time by exactly one year in a survival game. In their own ways, they try to correct what they think went wrong in their lives, but they are, instead, faced with mysterious situations when their fates are twisted in the process.
A Piece Of Your Mind
Starring: Jung Hae In, Chae Soo Bin, Lee Ha Na, Kim Sung Kyu, Lee Seung Joon, Woo Ji Hyun, Lee Se Jin
Premiere: 23 March on tvN
In A Piece of Your Mind, Jung Hae In stars as Ha Won, a sweet and hopelessly romantic artificial intelligence (AI) programmer who crosses paths with people from various walks of life, each coming to terms with their own issues. From a distance, a spirited classical recording engineer named Han Seo Woo (Chae Soo Bin) finds herself falling for Ha Won.
Meow The Secret Boy (Welcome)
After playing the role of a love-struck angel in Angel's Last Mission: Love last year, Kim Myung Soo makes his return to the small screen with yet another non-human character in the fantasy-romantic comedy Meow The Secret Boy. In the show, he goes by the name Hong Jo, a warm-hearted cat who has the ability to turn into a human. Meanwhile, Sol Ah (Shin Ye Eun), an outgoing aspiring webcomic artist, decides to bring home Hong Jo despite her love-hate relationship with cats, completely oblivious of her new pet's secret.
Which K-Drama are you going to binge-watch this month? Tell us below!