8 Reasons We Mourn Marlou's Departure From HashT5
Feb 4, 2016 &nbsp • &nbsp Kel Fabie
8 Reasons We Mourn Marlou's Departure From HashT5
by Kel Fabie
Nation, can you spell betrayal?
After having vowed to never leave the very viral (in more ways than one) HashT5, the unthinkable has indeed happened: Marlou Arizala has officially left the group to go solo.
We can only speculate why he left, although most of it is probably buoyed by the fact that out of all the members of HashT5, he's probably the only one anybody reading this list right now can identify by name. The final evolution of the 1:43 and Chicser's of our time, HashT5 brought the notion of the boyband to its logical conclusion, and to see it all over so soon is just heartbreaking. Heartbreaking, I say!
Even if HashT5 (Or will it just be HashT4 now?) continues from this point on, it will never be the same again without Marlou. Here are 8 things Marlou brought to HashT5's table.
8. His impeccable fashion sense.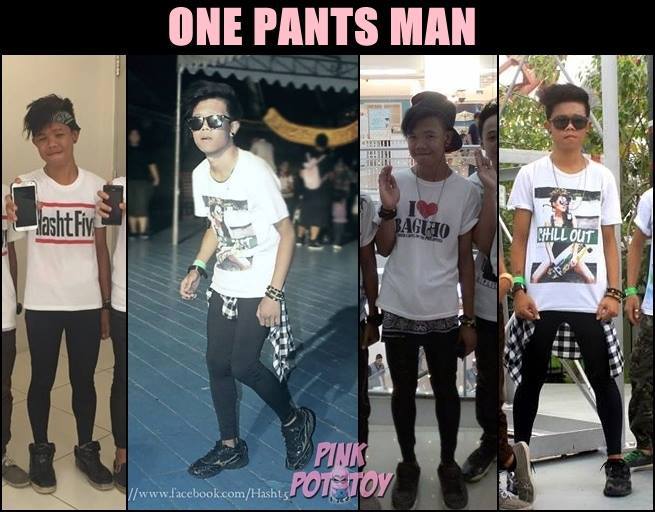 One Pants Man. OPM. It all fits!
They don't call Marlou the "One Pants Man" for nothing.
7. His unbelievable confidence.
Ang icing sa ibabaw ng cupcake n'yo. Inamag nga lang.Tag n'yo yung friend n'yo para kiligin

Posted by Senyora on Monday, January 4, 2016
Kim Chiu needs a restraining order. Now.
I always wanted to say these exact words and now, I get the chance: Siya na nga ang icing sa ibabaw ng cupcake mo!
6. He doesn't let the haters get to him.
https://www.facebook.com/putanginamaymaipostlang/videos/535524119945366/
He shakes it off–in slow motion.
Some people say that Marlou is the Zayn Malik of the Philippines–something very difficult to dispute, especially if you have no eyes or ears to tell the difference. He was the heart and soul of HashT5, and he decided to leave them just like that.
5. His Hokage moves.
https://www.facebook.com/jexzel.diaz/videos/1092440847475400/?__mref=message_bubble
Whew. That was close.
Awwww, yeah.