Looking to cut down on meat? Thankfully, going vegan or vegetarian isn't as difficult as it used to be, because you don't really have to say goodbye to your favorite meals — not with so many great meat substitutes on the market! Health store Real Food, for instance, has an amazing selection of meat substitutes — and many of them are quite affordable too!
Jackfruit Nuggets (₱270)

Who knew langka would make a great-tasting "chicken" nugget? Now, you can enjoy eating nuggets sans the guilt, cause it's meatless and healthy.  This product is also cholesterol-free and has no preservatives!
Get it here.
Vegan Chorizo (₱430)

This delicious chorizo is made out of dehydrated soy, garlic, organic paprika, and other organic secret spices. Delicious and nutritious!
Get it here.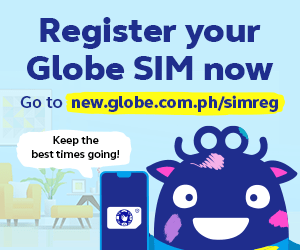 Vegliempo (₱260)

The perfect alternative to pork belly is here! This plant-based product will make you feel like you're eating the real thing — or something very close to it, at the very least. Vegliempo is made out of texturized soy, tapioca starch, vegetarian mushroom seasoning, salt, expeller pressed coconut oil.
Get it here.
Langka Ribs (₱250)

Craving for ribs? Say goodbye to that guilty feeling while eating your favorite grilled dish because this healthy alternative tastes just as good. It's made out of langka, ketchup, BBQ sauce, garlic, and other spices.
Get it here.
Wonder Burger (₱595)
When you first take a bite of this delicious guilt-free product you'll feel like you're eating your favorite burger. But it's actually a plant-based product. Made out of textured peas (pea protein, pea extract), black mushroom, beetroot, and seasonings, this guilt-free product will saying goodbye to your favorite fatty burger so much easier.
Get it here.
Vegchon (₱185)

This delicious plant-based alternative to lechon kawali is made of texturized soy, tapioca starch, vegetarian mushroom seasoning. Serve it crispy and hot on top of rice and you've got yourself a good time.
Get it here.
Veggie BBQ (₱200)

Barbecue makes everything better — even (or maybe especially) if it's vegetarian. This veggie BBQ is made of texturized soy, tapioca starch, and mushroom seasoning.
Get it here.
Wholefood Rendang (₱400)

Love the spicy flavors in rendang? You don't have to give up your love for this Indonesian dish, cause you can get this vegetarian version made with banana blossoms and chickpeas.
Get it here.
Which of these products will you check out first? Tell us below!