It's an exciting day for humanity after the National Aeronautics and Space Administration (NASA) announced the successful landing of the Perseverance Mars rover on the red planet. Perseverance touched down on Feb. 18, 2021 and is the 5th rover to complete the voyage to Mars since 1997. Its success overjoyed NASA scientists since not all attempts to land on Mars have been successful in the past. But aside from sophisticated instruments, did you know that NASA's perseverance rover managed to bring five hidden finds from Earth to the red planet?
What's the rover going to do there?
Hello, world. My first look at my forever home. #CountdownToMars pic.twitter.com/dkM9jE9I6X

— NASA's Perseverance Mars Rover (@NASAPersevere) February 18, 2021
Like others before it, Perseverance is on the quest to see if life could be found outside Earth. Launched on July 2020, it will be roaming Mars' surface for two years picking up microbial samples, checking out rocks, and testing a few pieces of equipment NASA scientists have packed in it. Perseverance's discoveries could "benefit future robotic and human exploration of Mars."
It's not the only mission that arrived on the red planet this year. Just weeks ago, Hope from the United Arab Emirates and China's Tianwen-1 moved in orbit around the planet. However, instead of orbiting, Perseverance zoomed straight onto the surface on Mars' Jezero Crater and after seven anxiety-filled minutes, landed safely.
It carried the Ingenuity Marscopter
Apart from the five hidden gems aboard NASA's Perseverance rover (we'll get to that in a bit), NASA has also sent another craft tucked under the rover's belly. Ingenuity is an experimental Mars helicopter, weighing less than 2kg, is the first powered flight on another world.
"Its primary goal is just to see if we can fly on Mars — prove that the technology works," says Josh Ravich, Ingenuity's mechanical engineering lead at JPL. NASA scientists have explained that it would take about 10 days for Perseverance to drop Ingenuity on the surface of Mars due to the rover's intricate system. Once it's through, we'll finally learn if we can fly copters on Mars and open another world of possibilities. But other than the Marscopter, these five items are also aboard Perseverance.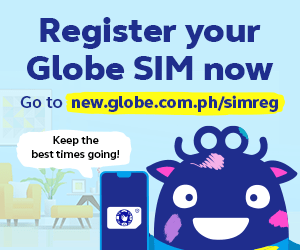 Mastcam-Z's Calibration Target

This board game-looking device serves as the primary calibration target for Mastcam-Z, the zoomable cameras on NASA's Perseverance Mars rover. The swatches help scientists make sure that the camera's color settings are accurate and the shadow post in the center acts as a sundial.
Symbols and mottos surround the object including the one at the bottom that reads "Two Worlds, One Beginning." This refers to "the idea of Earth and the Red Planet growing out of the same proto-stellar dust." A fern, an Apatosaurus, cyanobacteria, a DNA helix, and a model of the inner solar system symbolize the early life forms on Earth. The man and woman with hands raised in greeting serve as a tribute to the golden plaque carried onboard Pioneer 10 and 11 made by Carl Sagan so that "alien civilization" would know what humans looked like and how to contact us. Lastly, the rocket symbolizes the travel from Earth (blue dot) to Mars (red dot).
SHERLOC Calibration Target

SHERLOC is the acronym for Scanning Habitable Environments with Raman & Luminescence for Organics & Chemicals, a calibration instrument at the end of Perseverance's 7-foot long arm. The geocaching target is even inscribed with the address of its fictional detective namesake. Aside from this, SHERLOC has spacesuit materials and a slice of Martian meteorite to help scientists fine-tune instrument settings for future possible human explorations. And if you're a total Sherlock Holmes fan, you'll geek out to know that SHERLOC's camera partner is named WATSON (the Wide Angle Topographic Sensor for Operations and eNgineering).
10.9 million names

NASA's "Send Your Name to Mars" campaign has individually stenciled exactly 10,932,295 names on three small chips carried on the Perseverance Mars rover. This beats Perseverance's predecessor, the Curiosity Mars rover's microchip which only had 1.2 million. Perseverance's chips have the most names from Turkey with 2,528,844 submissions while the Philippines ranked 23rd with 69,995 names. Essays from 155 finalists in NASA's "Name the Rover" contest (ultimately won by seventh-grader Alexander Mather) are also in the chips.
A COVID-19 memorial

NASA commemorated health workers all over the globe and their perseverance during this historic era of the COVID-19 pandemic. Their hard work has even reached space. The left side of the rover features a 3-by-5-inch special aluminum plate marked with a caduceus symbol and the Earth.
SuperCam's Martian Meteorite

NASA's Perseverance rover carries a Martian Meteorite fragment that came all the way from the International Space Station. This is different from the meteorite carried by SHERLOC.  It now serves as a calibration target for the rover's SuperCam, a laser instrument that vaporizes rock material for study.
Immerse yourself in NASA's Mission to Mars
And another look behind me. Welcome to Jezero Crater. #CountdownToMars pic.twitter.com/dbU3dhm6VZ

— NASA's Perseverance Mars Rover (@NASAPersevere) February 18, 2021

Landing a rover successfully on Mars is quite a feat already and yet this is only the beginning. If today's news has got you excited for future discoveries, you can follow NASA's progress over the next years. You can watch Perseverance's landing through NASA's official YouTube channel or explore the landing site in 3D simulation tech. Students can enroll in guided education plans for Perseverance and future Mars expeditions. You can also follow NASA and NASA Perseverance Mars Rover's official Facebook pages for more info.
Check us out on Facebook and Instagram and be the first to know about the latest news and coolest trends!