Holy Week is nearly here for Catholics. You may need to get a little creative with your meals in the next week. If you need ideas for dishes you could cook without meat, we've got you covered with some easy meat-free recipes to try for Holy Week. Check them out below:
Kalabasa Kropek
Looking for a movie night snack? This Kalabasa Kropek could be a healthier, meatless alternative! It goes well with chili sauce or spiced vinegar. See the full recipe here.
Mini Bangus Lumpia
For most Filipinos, lumpia is life! But while it's Holy Week, you won't be able to indulge in the common lumpiang shanghai with its meat filling. So why not try this Mini Bangus Lumpia? Instead of meat, it uses a large boneless bangus and assorted vegetables to fill it. See the full recipe here.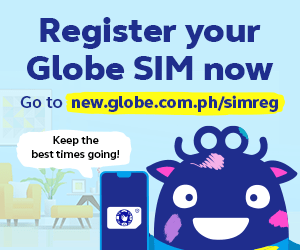 Inihaw na Lapu Lapu sa Gata
Love creamy yet savory dishes? You'll enjoy this Inihaw na Lapu Lapu sa Gata. The smoky, grilled fish is a perfect pair for the creamy gata sauce. See the full recipe here.
Kalderetang Gulay
If you're a fan of kaldereta, don't worry! You can indulge in your favorite Pinoy dish with this vegetable-based version. It's filled with potatoes, carrots, shiitake mushrooms, bell peppers, and more so it would definitely fill your tummy. See the full recipe here.
Laing Rellenong Bangus
Do away with the ground pork, and enjoy the spiciness and creaminess of laing in this relleno with a twist. See the full recipe here.
Chili Con Monggo at Tokwa
We all know that a good alternative to meat is tofu, which is why we've got this meat-free recipe right here. The Chili Con Monggo at Tokwa can be enjoyed with rice, bread, or nacho chips. See the full recipe here.
Galunggong Corn Soup
If you want to keep your meals light, go for a soup, like this Galunggong Corn Soup. Just make sure to fillet your galunggong properly to keep the bones out of your soup. See the full recipe here.
Dinengdeng Pesto Pasta
For pasta lovers, you can try this Dinengdeng Pesto Pasta. The pesto sauce is mixed with malunggay, and the pasta is topped with galunggong flakes for that extra flavor. See the full recipe here.
Follow us on Facebook, Twitter, Instagram, Tiktok, and Youtube for the l8est entertaining, useful, and informative lists!
This article was republished with permission from Bitesized.ph.