Facebook group Home Buddies is a community for Filipino home enthusiasts to share their inspiration, household tips, and (especially) budol. To date, the group has 3M members, a feat considering it was only made in September 2020. Home Buddies members (or "mga ka-HB") are so influential they've single-handedly started trends that took the country by storm. If you're just discovering this group, you'll have a lot of trend catching up to do like this girl:

Not to worry, we're here to keep you up to date! Here's a Home Buddies trend bucket list you can tick off (a.k.a a summary of the most popular budols in the group) so you can consider yourself a certified ka-HB.
Complete your Team Kahoy or Team Puti aesthetic

First stop: getting into the Team Kahoy or Team Puti craze. This is the initiation for every ka-HB. There was a time when everyone was so obsessed with making their space look like something out of a Pinterest photo that they bought rolls of wood sticker wallpaper. It's all about the minimalist space, the peace-of-mind vibes, and the 'Grammable interiors.
Best budols: Wood adhesive wallpaper, wood water dipper and white bucket,
Home Buddies inspirations: Check out HBs who transformed their spaces, manifesting their Team Kahoy and Team Puti dreams into reality. If you see a particular post you like, dig into the comments section for a list of tips, tricks, and budols.
Pabonggahan ng work-from-home stations

Since Home Buddies was formed at the height of the pandemic and almost everyone was working remotely, many revamped their WFH corners. Members were posting aesthetic and minimalist desk setups, laptop risers, neat pegboards, mechanical keyboards, RGB light setups, and more. Each post just inspired other members to recreate their own space too. So if you haven't made your office nook aesthetic yet and you're a new Home Buddies member, what on earth are you waiting for?
Best budols: Wood laptop riser, SKADIS Ikea Pegboard, Baseus LCD Monitor Lamp, Samsung Smart Monitor, and so much more!
Home Buddies inspirations: HB members' WFH stations are so aesthetic you'd want to cop every last item on the photos. Scroll through the comments section on the post to see where they bought their gear.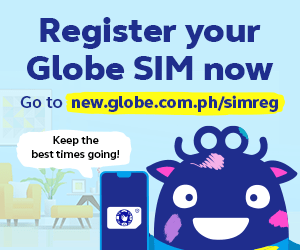 Portable bathtub

Now that you've had your fill of making your space aesthetic, it's time you graduated to using portable bathtubs. Pros? These can be folded and used anywhere in the house — inside your bathroom, outside in the garden, or even in the living room while you watch your favorite Netflix series. Many Home Buddies members have used portable bathtubs for their bougie 'Grammable self-care routines and honestly, it's a trend that looks too cool to pass by.
Best budol/s: This portable bathtub with a cover so you can place your wine and cheese plate on it or this thickened bathtub for a more straightforward experience.
Home Buddies inspirations: You'll find dozens of HB members using portable bathtubs in their bathrooms like this one or even use it as a makeshift small pool for their kids.
24/7 inverter air conditioner

We finally get to the controversial Home Buddies craze that had everyone trying it out and getting either favorable results or regretting their decision. The unpopular opinion: Using your inverter AC 24/7 is more budget-friendly than turning it on and off throughout the day. Is this true? TL;DR, HB members who've tried the 24/7 method is actually split. Some found their bills almost doubled and others vouched that theirs halved. Check out the verdict here:
Best budol/s: Check out this Home Buddies inverter AC poll for the best brand to purchase.
Home Buddies inspiration/s: This girl's bills went down from P1,411 to P1,013 while using an LG Dual Inverter plus a bunch of other appliances every day. The same happened with this family who used their LG Split Type Inverter aircon for 16 to 20 hours a day and their maximum bill is just 1.8k.
Refrigerator/kitchen organizers

Now that your living room and bathroom needs are done, the next stage is to focus on tidying up your messy refrigerator. Refrigerator acrylic organizers have changed HB members' lives for the better. You'll be even more inspired to clean up the contents of your refrigerator when you wash up on the #CleanTok side of TikTok where everyone's obsessed with ASMR aesthetic organizing.
Best budol/s: Our Little Shop transparent organizer, extendable refrigerator organizer, organizers from Landmark and Daiso stores
Home Buddies inspiration/s: Check out HB members' satisfying organization skills here.
Irish Spring Soap
Mid-2021 the craze turned from 24-hour inverter ACs and aesthetic organizing to using bars of soap as air fresheners. The HB soap of choice? None other then Irish Spring. The trend swept homes (and the internet) by storm to the point where some were alarmed, asking if it was safe to keep inhaling soap all day. Spoiler alert: Inhaling it for hours on end could be potentially dangerous. But you can still try zip tying one to your AC for the experience. Just remember to put it back in the bathroom after an hour or so.
Best budol: Irish Spring Bar Soap in 3's
Home Buddies inspirations: This HB member who tied the box to their electric fan and this HB member who hung the soap to her AC using an empty Albatross holder.
Deerma vacuum cleaners

The obsession with vacuum cleaners is probably one of the most exciting stages of being a Home Buddies member. Who doesn't love the feeling of a clean, grit-free, and dust-free floor? Vacuum cleaners aren't only used on floors either. There are ones for deep cleaning your couches, using on tabletops, and even getting rid of dust mites on your bed. Once you go vac, you'll never go back!
Best budols: Everything from Deerma is affordable and Home Buddies-approved.
Home Buddies inspirations: You'll find tons of vacuum cleaner reviews and tips in the group, don't be afraid to use that search bar. The best part is these won't cost you an arm and a leg.
Scotch Brite Walis Tambo

You might have a vacuum cleaner but there are still areas in your house where a walis tambo would be the most efficient cleaning tool. One of the most recent Home Buddies budol is the Scotch Brite Walis Tibay. It's not your regular walis tambo that sheds after a few uses and grows bald within a year. Many Home Buddies members vouched for this product, even proudly showing off theirs that have been used for 3 or even 5 years and are still perfectly intact.
Best budol/s: You just gotta have this Scotch Brite Walis Tibay.
Home Buddies inspiration/s: This HB member has used theirs for 3 years and this one for 5 years. Ikaw na lang humusga.
There are a lot of other budol stages Home Buddies members have gone through. There will undoubtedly be many more in the upcoming months too. If you can't keep up, it's no biggie. The final stage to all of this is just scrolling past your timeline and saying "Pass" whenever a new trend pops up. Still, it's fun to see Filipinos united in something as trivial as, say, using soap as air freshener.
Check us out on Facebook, Instagram, Twitter, TikTok and YouTube, to be the first to know about the latest news and coolest trends!