Happy Mercury retrograde! Talagang Scorpio season pa siya nangyari. Let the stars decide your costume for Halloween, while we give you advice on how to get through the mess with this Mercury retrograde horoscope.
Aries
Mahirap kang intindihin when your mouth is full. Of anger. Ang aggressive mo pa naman. Try going as an ice cube this Halloween.
Taurus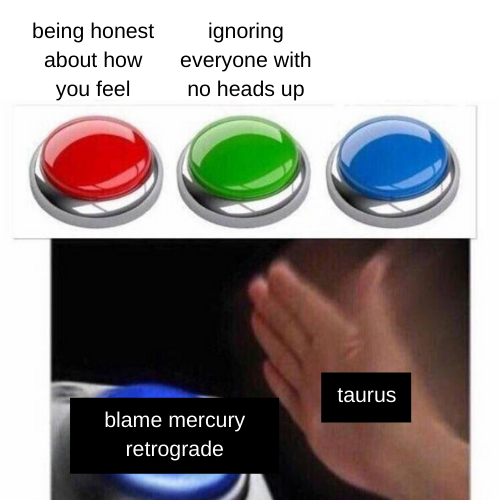 Did you know that Mercury retrograde and repressed emotions don't mix? Handa ka na bang magkalat? Para sa Halloween party na pupuntahan mo, go as your drunk self. Record everything you'll be saying that night — this is actually your subconscious. Good luck.
Gemini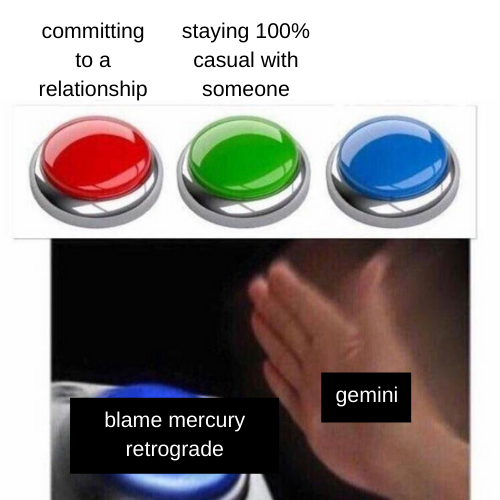 Parties are your buffet. Kala ng mga Leo na sila ang bida ng lahat, pero ikaw ang natural sa limelight. Let the world burn around you as they cry over their exes by going as a fabulous character from your favorite indie film.
Cancer

It is in your nature to be nurturing. It is also in your nature to be resentful about how there is no one saying thank you. Go as your mother for Halloween, and finally see that you're turning into her.
Leo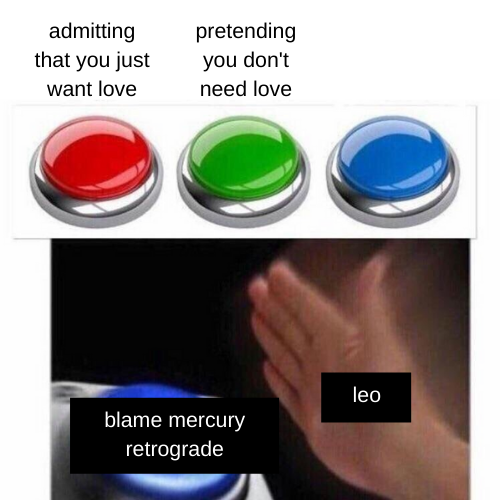 Just put on the flashiest outfit in your closet. You can't be something you're not, except on Halloween. Baka kahit nun, di ka pa rin niya papansinin.
Virgo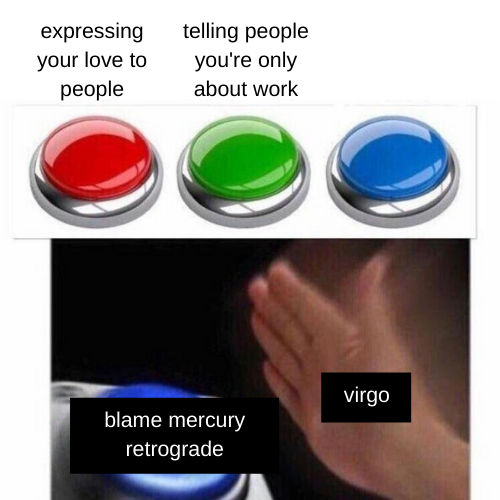 Who needs a costume when your friends will end up getting too drunk to get home? Try copying Batman and his utility belt. Bring a mint, a raincoat, isang Good Morning towel, at ipit para sa kaibigan mong mahilig magsuka.
Libra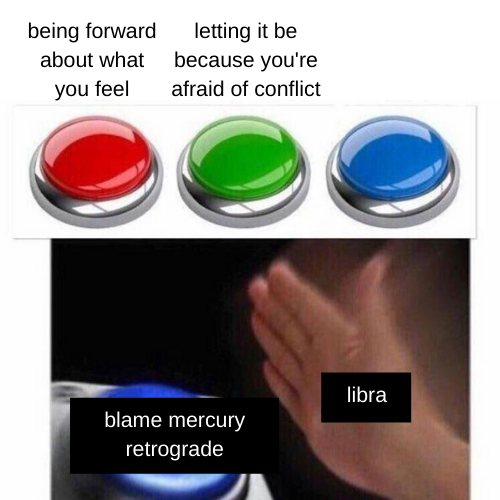 Ang hirap mo na ngang kausap normally, tas nag-Mercury retrograde pa. Ano na girl? Ang ganda ganda mo, pero ready ka bang i-maintain attention nila pag nagsalita ka na? Go as something not so distracting this Halloween, tas text mo na yung office crush mo na gusto mo siyang i-take out on a date.
Scorpio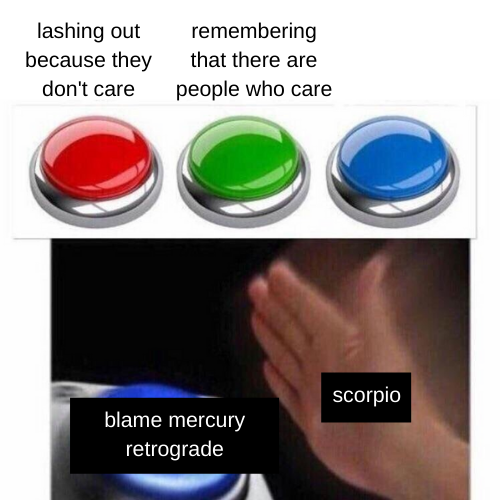 Look in the mirror and tell me what you see. A bad bitch in red lipstick or someone with intense abandonment issues? You can be both. Dress up as Morticia Addams, because what you need is a Gomez who'll give you the healthy relationship you nee, kahit pa man mag-mercury retrograde nang isang daang beses.
Sagittarius


Are you even going to a Halloween party this week? You're invited. But you don't have to go. Just go drinking with your friends in Poblacion. Yung chill lang, ha. You can't find love at a party full of people you don't like.
Capricorn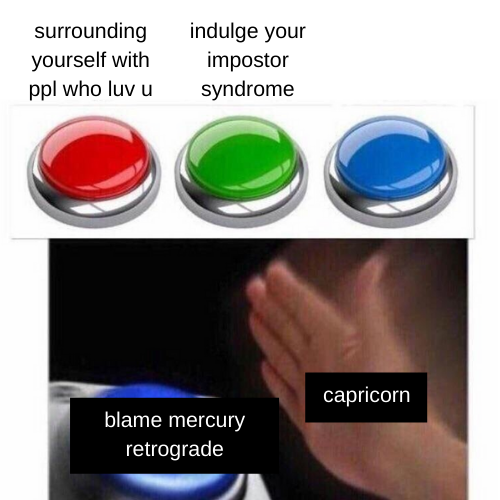 For once, let loose. Go as something only your dreams would let you.
Also, you will never be perfect. And that's okay. But you might meet someone who'll think you are. The only way to do this is to try. Alcohol ALWAYS helps with the social awkwardness.
Aquarius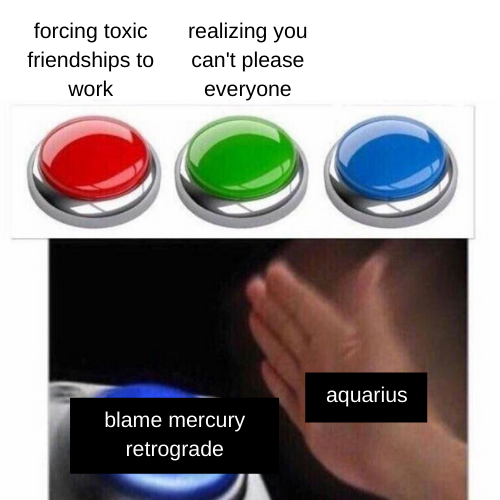 It's time to meet new people. Di naman yun scary sayo. Pero wala lang, mas masaya kasi mag-lasing habang kumakanta ng "Dancing Queen" with a roomful of strangers talaga minsan. For Halloween, and on some days of the year, go as someone who is completely fine with being alone.
Pisces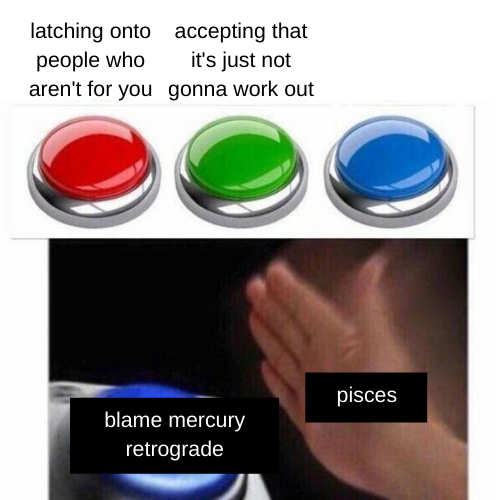 Bad endings mean you can try again, kahit gano pa nakakahiya yung ginawa mo to try to get your past lover back. A Halloween party is not your scene, kasi let's be real, you'd rather be pouring your emotions out on someone else in a dark bar. Find a date on Tinder. Challenge ko lang sayo ay wag ka umiyak sa first date.
Remember, the stars are a guide, not an excuse for your shitty behavior.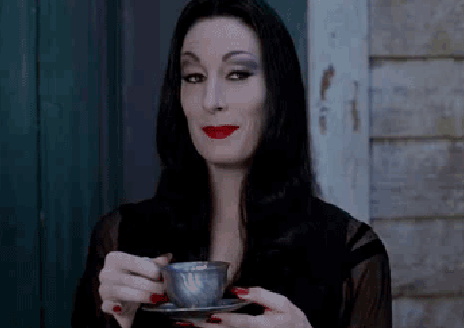 So anong sabi ng mercury retrograde horoscope mo? Sino ba talaga may kasalanan, ikaw o mercury retrograde?