Last night, President Rodrigo Duterte announced a month-long community quarantine in Metro Manila from March 15, 2020 until April 14, 2020. The logistics behind pulling off a quarantine of such a significant scale might seem daunting and confusing, so we've simplified it a bit for you. Read on to learn more about the Metro Manila "lockdown".
Because this is a developing situation, this article may be updated periodically as more clarifications and guidelines are released.
Q: Is Metro Manila under a lockdown?
A: No. Metro Manila is under a COMMUNITY QUARANTINE.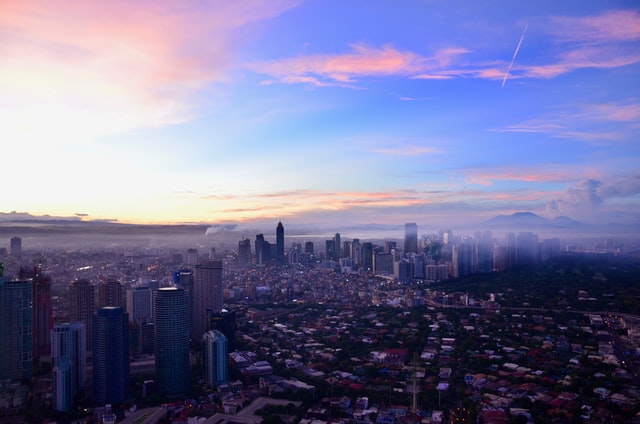 What's the difference? Let's dissect the two terms' meanings.
During a LOCKDOWN, citizens are required to stay at home. Everything is shut down. This means no restaurants, no shops, no schools, no offices. During lockdowns, government agencies will be bringing basic needs to every home to ensure that nobody leaves home. This is what happened in Wuhan, when citizens were not allowed to leave and the highways were closed.
Meanwhile, citizens affected by a COMMUNITY QUARANTINE can freely move around the quarantined area. They can do their job, visit the shops, etc. Deliveries to and from Metro Manila will still continue, so there is no need to panic buy. The only thing Metro Manila residents can't do is leave the quarantined area to avoid spreading the virus to other communities.
"While a total and absolute lockdown is considered by some as a valid preventive measure, current circumstances do not warrant such an extreme course of action," DILG Undersecretary Jonathan Malaya told the press last night.
Q: What about other LGUs?
A: LGUs that have a certain number of positive COVID-19 cases are also advised to undergo a quarantine. These are the guidelines from Malacañang:
A barangay-wide quarantine is advised when there at least two (2) positive COVID-19 cases belonging to different households in the same barangay;
A municipality/city-wide quarantine is advised when there at least two (2) positive COVID-19 cases belonging to different barangays in the same municipality/city;
A province-wide quarantine is advised when there at least two (2) positive COVID-19 cases belonging to different municipalities, component cities or independent component cities in the same province
Can I still leave my house?
Yes, you can still leave your home, but it's advised that you stay at home as much as you can. The government is also calling on the private sector to allow their employees to work from home when possible. And of course, avoid crowded places.
"Community quarantine also means that people are discouraged to go to the malls and crowded places," said USec Malaya. "Instead, it's just work at home and they can't leave Metro Manila to stop spreading the virus outside the metro."

Will the MRT and LRT still be operational?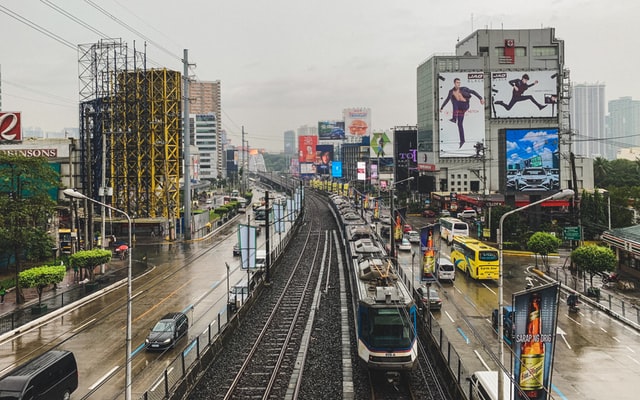 Yes. Mass public transports like the LRT, MRT, and PNR will still continue operations, following guidelines for social distancing, which will be provided by the DOTR.
Q: I work inside Metro Manila but live outside — how will I be able to go to work?
A: According to USec Malaya, people working in Metro Manila but living outside "will be allowed in, provided they show company IDs at the checkpoints."
As of this writing, the locations of these checkpoints still have not been finalized, but USec Malaya said that private vehicles will be checked individually at these checkpoints to determine whether they will be allowed in and out of Manila. Police will also be boarding buses to check each passenger.
Q: Are mass gatherings really banned?
A: Yes. Mass gatherings are prohibited during the community quarantine because they could strain the planning and response resources of its host community. This means no rallies, no church services, no large events, etc.
Q: What about my friends and relatives who are currently overseas? Are they stuck there?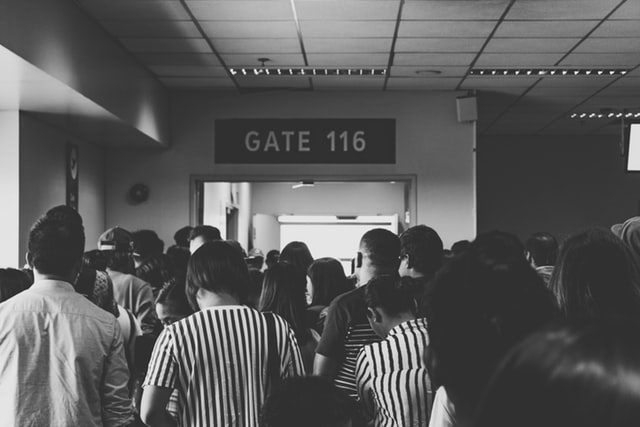 A: Filipino citizens, their foreign spouses and children, holders of permanent resident visas, and holders of diplomatic visas issued by the Philippine Government will be able to re-enter the country through Manila. However, if they live outside (e.g. in Rizal, Cavite, Laguna, etc.), they will not be allowed to exit Metro Manila. They could fly to Clark and other international airports in the country, and travel from there.
Non-essential travel (e.g. if you're just going on vacation) will not be allowed.
To stay updated on the NCR community quarantine, refer to reliable news networks and official statements from government agencies.
What are your thoughts on the Metro Manila "lockdown"? Share your thoughts in the comments below!