Strawberries are the best. We're not talking about the cheap artificial strawberry flavors that taste like medicine (we get that they want medicine to taste better for kids but now we just associate the artificial flavors with fever and sick days). We're talking about real, fresh, plump strawberries packed with vitamin C, fiber, and antioxidants — stuff that's good for your mind and body. If you use fresh fruit to create delightful strawberry treats like Baguio's legendary Vizco's Strawberry Shortcake and cinnamon rolls, it becomes heavenly. Below are just some of the greatest strawberry treats you can order.
Flour Pot
View this post on Instagram
A box of Handrolled Strawberry Doughnuts sounds like the perfect afternoon treat right about now. Flour Pot's creations are a delectable as they look. Each bun is made with yeast-raised doughnuts with free-range eggs. They are filled with inipit custard, homemade strawberry compote, and bursting with fresh king strawberries. The doughnuts are then finished with a final vanilla glaze and packed in boxes that go straight to your doorstep.
A box of 6 sells for Php 1,080. Flour Pot is also famous for its Strawberry Rum Cake (Php 2,450 for 10-inches) and Strawberry Shortcake (Php 2,250 for 9-inches). Visit them on Instagram for more information.
Why Is Everyone Crazy About Milky Cheese Donuts and Where Can You Get Them?
Why Is Everyone Crazy About Milky Cheese Donuts and Where Can You Get Them?
Meryl Medel | Jul 05, 2020
The Sweet Life by Ange
View this post on Instagram
Cinnamon rolls with strawberries? Sign us up! The Sweet Life by Ange's creation is aptly called Strawberry Cinn, which is part of the shop's Seven Deadly Cinns collection, which includes Salted Caramel and Caramel Pecan, Cheese, and Ube. The Strawberry Cinn in particular is made with luscious strawberry cream cheese frosting with slices of fresh Driscoll's strawberries.
A box of a dozen is priced at Php 2,400. The shop only makes these goodies every Wednesday, so make sure you place your order in time. Visit their Instagram page for more information.
8 Local Ice Cream Brands You Have to Try
8 Local Ice Cream Brands You Have to Try
Meryl Medel | Jul 21, 2019
The Dairy Grind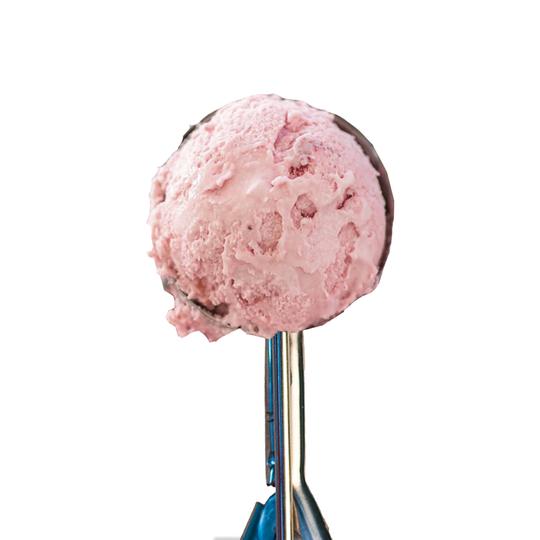 Artificial strawberry flavoring in ice creams just doesn't hold up to the real deal. The Dairy Grind recognized this fact and created their own Fresh Strawberry Ice Cream. Each spoonful gives you the tartness and sweetness only real pureed strawberries in ice cream could provide. For sweet tooths, their sweeter Strawberry Ice Cream might be your best bet but while it tastes as delish, it doesn't have that same level of freshness.
The Daily Grind's Fresh Strawberry Ice Cream is available for a pint (Php 370), a half-gallon (Php 1,040), and a gallon (Php 1,770). They also have more than a dozen other ice cream flavors such as Smores, Mango Graham, Chocnut, Blueberry, and Coffee Bean. They deliver from Antipolo and Katipunan, QC. Log on to their website for more information.
Le Sucre Lab
View this post on Instagram
Le Sucre Lab's rich Chocolate Dreamcake might have had the spotlight on it all these years but their Strawberry Dreamcake deserves equal praise. Each tin can of the delightful cake is made with layers of light and spongy chiffon cake, sweet strawberry cream filling, and slices of fresh strawberries — otherwise known as the perfect dessert for any day.
The Strawberry Dreamcake is available for Php 685. Visit Le Sucre Lab's Facebook page for more information.
Love, Strawberry
Anyone can agree that part of why it's always exciting to visit Baguio is because of
the
Vizco's Strawberry Shortcake. Aside from it being such a looker (honestly, how can your mouth not water from the visuals?), it also surpasses anyone's expectation of what a shortcake should taste like. The lightness of the cake balances the sweetness of its filling and toppings – whipped cream, fresh strawberries sourced from Atok, Benguet, and strawberry jelly. Since we don't have our own Vizco's Café in Manila,
Love, Strawberry
staff have to drive to Baguio weekly to purchase the orders.
The Strawberry Shortcakes are priced at Php 1,080 for 6-inches and Php 1,375 for 8-inches. They also accept orders of Vizco's Mango Cake, Ube Cake, and Carrot Cake. Visit their Facebook page for more information.
Caramia Strawberry Gelato
View this post on Instagram
Caramia's Strawberry Supreme Gelato will give you sweet relief from the unrelenting Metro Manila heat. The gelatos are made fresh, sweet, and silky and the bits and slices of real strawberries provide a tartness the balances the whole thing out. It's available in a pint for Php 380 and a tub for Php 735. Log on to Caramia's website for orders.
Papa Diddi's Handcrafted Ice Cream
Papa Diddi's is known for its unique flavors made from locally-sourced ingredients. Their Roasted Strawberry Ice Cream is no different. The strawberries are picked from the best farms in the cool mountains of the Cordilleras, roasted to perfection and mixed with cold ice cream to combat the humid days.
A pint sells for Php 325, a half-gallon for Php 975, and a gallon for Php 1,850. You can also enjoy a Papa Diddi's Roasted Strawberry Ice Cream Cake in 6×2 bronze tin cans for Php 500. Visit their website for the full menu.
All About Strawberry
Strawberry cakes, donuts, gelatos, and all other strawberry-flavored desserts are delectable but sometimes the best thing ever is to take a bite of the fresh fruit that inspired it all.
All About Strawberry
keeps it straight and simple. Whether you're a baker or just a fan of the berries, you can get your fill of fresh strawberries weekly all the way from Benguet.
You can choose from Choga/Tioga strawberries and King Berries. The prices start at Php 115 per 500 grams and Php 300 per kilo. All About Strawberry has three pick up locations in the metro: N. Domingo San Juan City, Novaliches Caloocan City, and near SM Bicutan Paranaque. Visit their Facebook page for more information.
Which strawberry treat is your favorite?