If his dad can throw punches, he can throw verses and produce songs.
Those who saw Michael Pacquiao's name on Twitter's trending list the other day did not know what they were expecting to see. It's always a stressful few minutes when you see a name on top trends these days. Did he do something crazy that made him the latest on the 'cancelledt' list? Or did the internet discover something awesome about him? Thankfully for Michael, it's the latter.
Senator Manny Pacquiao's 18-year-old son is actually a music artist and, the internet discovers, a promising one at that.
"Pac-Man" – Michael Bars (feat. Manny Pacquiao)

Pacquiao's collab track with fellow artist and friend Michael Bars was posted on the former's YouTube channel back on Jun 5. The song was part of Bars' 2020 album Royal Rumble, which also had one more track featuring Pacquiao and another artist, Ybk Xay entitled "Head in the Clouds."
In "Pac-Man," Pacquiao surprised everyone with his rapping skills. His satisfying rhymes in the first verse complemented Bars who rapped most of the verses and the chorus. The beat was headbanging, the flow was smooth and he lines were "lit," as the internet would say. The song referenced Pacquiao's boxing legend father and his career even sampling the iconic "Let's get ready to rumble" during the intro.
If you like the track, we have good news for you: Michael Pacquiao has more songs you can jam to. We're calling it – he's an up and coming music producer/rapper/singer who is also a student-athlete and who is good at drawing too. The quarantine has got us discovering all kinds of stuff and we're glad we stumbled onto this one.
The internet is blown away
There's nothing but praises on the timeline. Some thought "Pac-Man" would be a fitting entrance song for Manny Pacquiao's future matches, some were surprised that Michael sounded great and opined that he deserves to go international. Is an 88rising guesting too far-fetched?
This doesn't sound like any generic filipino rap music but I'm here fo it.

When Manny Pacquiao punches fast but Michael Pacquiao can raps supa fast. Lodi 🔥👌

You can visit his YT channel here > https://t.co/4QbKKtRALa pic.twitter.com/gX5absDIaR

— Jon Burn 🔥 (@ughburn) July 7, 2020
0% Money
0% Racial Slurs
0% Hoes
99.99% Lit Beats and Flexing straight up facts

Michael Pacquiao did that

— pingu⁷ (@jiminskiii) July 7, 2020
damnnnn manny pacquiao's son michael pacquiao is goin to make a name y'all

— tsen (@itschensilan) July 7, 2020
michael pacquiao had me stunned— opm has so much potential to reach international audience if these recording companies just did their jobs right, of course, by finding talents like this.

well, what do i expect. ya'll love to focus on the likes of kim chiu. https://t.co/kZfcOvaCsP

— Yuan Gonzales (@yuangonzaIes) July 7, 2020
He has more original music uploaded on his YouTube channel where he's credited as either the producer or the singer. Check them out below: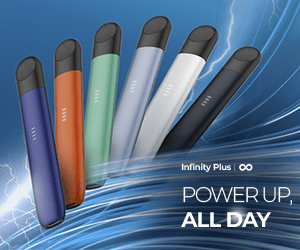 "Thinking of You" – Michael Pacquiao x Myc Priestley
"Only You" – Michael Pacquiao
"LDR" – Michael Pacquiao x Myc Priestley
"Beautiful" – Michael Pacquiao
"V-DAY" – Michael Pacquiao x Myc Priestley
"Vision Clear" by A – RUSHH (prod Michael Pacquiao)
Pacquiao is also putting his quarantine to good use. He has announced that he will be releasing a new song on Jul 13 and yup, you know we'll keep an ear out for this one.
View this post on Instagram
Michael Pacquiao is making a name for himself, no doubt. We're excited to see what the future has got in store for someone as talented as him. If you want to get to know him better, follow him on his Instagram, Spotify, and YouTube channel.
What do you think of Michael's producing and rapping talent?