Journalist Howie Severino found himself in a pickle this morning when he was apprehended by a couple of police officers and barangay officials for pulling down his mask to drink water. He was out cycling with friends (with face masks on) in Quezon City when they decided to buy a drink from a store. After finishing his drink and before he can pull his mask back up, officials arrived at the scene of the crime.
The officers brought him to Amoranto Stadium so he, along with hundreds of other people, can sit through a short seminar on the proper use of face masks in public. In other words, a mass gathering about the importance of social distancing and wearing of masks.
Severino might be a COVID-19 survivor but he hasn't mastered the art of drinking water with a mask on. No matter, his experience will pave the way for a new generation who can do just that.
Instead of looking at the incident in annoyance, let this be a lesson for everyone. And because there is apparently nothing that will justify someone taking off their mask in public even for a short while, here are the various ways one can drink without taking their masks off.
Cut a slit on that mask
We've all been told to wear masks, but how on earth do we eat with them on? Here's how 🤣🤣🤣#mask #covid #eating #donttrythisathome pic.twitter.com/NGiwW0c5GS

— Smart Air (@SmartAirFilters) May 14, 2020
It's a cruel world out there and we need to adapt to survive. Consider cutting slits across your face masks to be able to eat and drink. We know, we know, it will damage your precious N95s and surgical masks and it will render you defenseless against the virus but at least it'll be easier to eat and drink. Maybe.
Consider bringing IV drips wherever you go
Laugh in the face of dehydration and the coronavirus when you go through the city armed with an IV drip. The benefits? You get hydrated without actually drinking water and you get to keep your mask on. It's a win-win for everyone (except for your other arm which has to hold that IV bag above your head).
8 Other Protective Items to Get to Protect Yourself Besides Face Masks
8 Other Protective Items to Get to Protect Yourself Besides Face Masks
Meryl Medel | Jun 28, 2020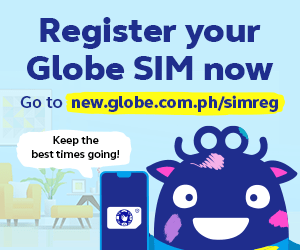 Always bring a straw with you
howie severino, a famous journalist in the philippines was apprehended by the police for putting down his mask to drink water. maybe next time, do it like off jumpol. pic.twitter.com/tjLcfXaewM

— kit (@xoxoffgun) July 8, 2020
Outsmart COVID-19 and bring a straw for drinks. Or maybe you can purchase masks that come with caps you can unscrew to stick straws in. Because, you know, it's easier to uncap a hole in your face mask than to pull it aside and take a sip.
Find a dark and private room
Heaven forbid you remove your mask to drink on the way to work! If you can't quench it by over-producing enough saliva, you can opt for Plan B: rush the building nearest you and lock yourself in a dark, empty room. Then and only then will you be allowed to take out the precious bottle of water warmed from hours of waiting in line for public transportation.
Support Local: Where to Buy Stylish Washable Face Masks
Support Local: Where to Buy Stylish Washable Face Masks
Kyzia Maramara | Jun 04, 2020
Maybe do a DIY face mask
They say if you really want it, you will find ways to get it. Ergo if you're really thirsty, there are ways to solve that. In the hundred-plus days we've been in quarantine, we've learned a thing or two about
crazy mask ideas
thanks to equally crazy Filipinos!
Osmosis
how are we supposed to drink 😭😭😭 osmosis??? 😭😭😭 https://t.co/9dHMmiEpdy

— tw: kakie (@kakiep83) July 8, 2020
As the great Kakie Pangilinan has suggested, slaking thirst through the process of osmosis might be a convenient idea but it requires intellect. For those who don't know what osmosis is, look it up on Wikipedia, since according to some members of Congress, it's now apparently a reliable source of information.
When the thirst catches up to you in public, take out a bottle of water and let a few drops drip on your skin. Let your skin absorb the moisture and keep the thirst at bay.
LOOK: People Are Embracing the New Normal with Creative and Stylish Face Masks
LOOK: People Are Embracing the New Normal with Creative and Stylish Face Masks
Ina Louise Manto | Jun 10, 2020
Water bending
And when all else fails, you can turn to water bending. When you figure out how, please feel free to send us a message.
No, but really
But in all seriousness, as Filipino citizens, we do need to adhere to the protocols set by authorities. As Howie Severino said in his Facebook post, though the methods of those who detained him were "draconian", at least the QC LGU is doing something to educate people on how to properly wear masks.
If we want to survive this pandemic, social distancing, *PROPER* wearing of face masks in public, and frequent hand washing should be observed.
Remember, face masks are meant to cover your mouth and nose, not your chin. If you're taking them off for a drink, hold one by the loop, don't pull the entire thing down. Otherwise, you just might touch the dirty bacteria on the exterior. You can read all about the proper usage of masks here.
Know any great techniques on how to drink with a  face mask on?