Her Twitter bio says, "you will know who I am, soon." Since you're here, guess that time is now.
Influencer and content creator Mika Salamanca was a trending topic earlier this week — and not because she was being canceled. She was trending because her fans simply just wanted to talk about her.
Mika Salamanca is trending rn not because of some really bad issues, but because many people are so inlove with her and nakikita nila na she's one of those influencers na masasabi mong worth it suportahan. She's beautiful inside and outside hahshs @mikslmnc best girl🥰

— Ly for now HAHAHAHA (@miwossi) June 30, 2021
But who exactly is Mika Salamanca? Read on to find out.
She was born and raised in Manila
Mika Salamanca was born on October 26, 2000 in Manila. She was raised by her mother, who is a housewife, and a businessman father. She went to St. Scholastica's College in Manila and graduated from a high school in Alabama in 2019. She has been interested in fashion in modeling since she was a kid. She shuttles back and forth between the Philippines to the US.
From rising YouTuber to established influencer
Mika started her channel in 2014, but uploaded her first public video in 2018. Since then, she's been uploading content. With consistency and dedication, she amassed 1 million subscribers in 2019, just a year since she started being consistent with her craft. And now, she has over 4 million subscribers with 115 million in total views. Way to go, Mika!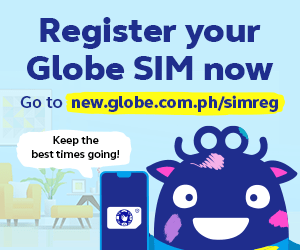 She is constantly evolving and reinventing herself
When she was just starting in the industry of content creation, Mika's vlogs focuses on doing simple song covers and random daily vlogs. After that, she also started creating content on beauty and skincare. After a considerable time of improving her craft and doing covers, she was able to produce her own music. The most recent songs she has released are "shut up" and "3 am song." Both songs have lyric videos on YouTube and have been uploaded on streaming sites. While being consistent with her craft, she also showed character development. She was able to reinvent herself by constantly trying out different looks, giving her followers something to watch out for.
Who is she dating?
Mika still hasn't confirmed if she's entered into a new relationship after her break-up with YouTuber Mark Reyes, who she dated in 2019. But right now, she's been seen hanging out with gaming video creator John Paul Salonga . Although we coud see their chemistry in Mika's vlogs, we couldn't claim they're an official item yet because none of them has given a word on it. But as long as he keeps Mika happy, then let her be.
She is a social media icon of her generation
This Gen Z is truly a digital native. She has also solidified her presence on various social media sites. On Twitter, she has 2.6M followers while on Instagram she has 408,000 followers. On both these platforms, she's always down to spread love, positivity, and inspiration at whatever time of the day.
She didn't let controversies hamper her growth
Mika Salamanca was arrested by authorities in Honolulu, Hawaii on Friday for violating the mandated 14-day quarantine for travelers. https://t.co/kI227StIsL

— GMA News (@gmanews) July 25, 2020
Like any human being, Mika is not perfect. She makes mistakes like any young person would. Last year, during the peak of pandemic in the US, Mika was arrested in Hawaii for violating quarantine rules. While making a TikTok video outdoors, police approached her and informed her about breaking the government quarantine rules. She paid $2,000 to get bailed out. "Inaamin ko ang aking pagkakamali kaya humihingi ako ng paumanhin," she said in a public statement before reminding her viewers to abide by health protocols.
A blessing to her parents
With the success she's receiving right now through the strong following she's amassed over the years, Mika made sure she can always give back to her parents and her followers who support her. Whether she's known them since birth, for years, or casually met in the streets, she knows how to share her blessings. Her family is not struggling financially, but still, she managed to prove to her parents that she will not be a burden to her family. Ever since a kid, she has been helping her aunt to sell empanadas. Her parents never obliged her to work but she decided on her own to juggle working for their school cafeteria while fulfilling her student duties.
She is beautiful inside and out
View this post on Instagram
No matter how you try to fake beauty, what comes from within is what will resonate with people. For Mika, she doesn't have to put effort. She is a good example to what a person who is both beautiful inside and out. If you watch her video where she gives ayuda to people in need, you'd see how pure her intentions are. With all the influencers who only go after the clout, to be genuine is such a rare gem.
In what way does Mika Salamanca inspire you? Share us your thoughts!