It's finally happening! Before this year ends, IKEA Philippines will open its doors for Filipinos. The Swedish company sells affordable, well-designed, and functional furniture, perfect for Pinoys whose homes are their passion. If in the past, we had to ask our families living abroad to ship IKEA products in our balikbayan boxes, now those days are over. And to excite you further, Filipinos finally have a chance to join the IKEA Family, a loyalty club with tons of benefits for IKEA members and fans. Here's why you should sign up for the IKEA Family this week.
It won't cost you a single centavo
Ok, let us make this clear. IKEA Family is a Home Furnishing club where everyone's invited and it lets you in for free! You get all the benefits of a member without paying a single cent — that's how you know IKEA treats their members as their family for real.
It's a lifetime membership
Aside from being free, your IKEA membership is for life — no expiry. Plus, you get a digital card instead of a physical one which, let's face it, you're prone to lose. Your digital card can be linked to your mobile phone for easier access and transactions once the store opens.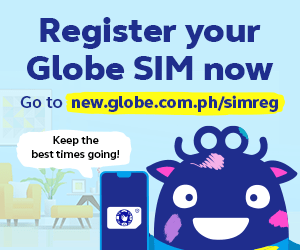 You get points rewards and discounts
The best part about any kind of membership is the rewards and discounts you get. With IKEA Family, you earn one point for every peso spent and you redeem one peso for every P200 spent. Plus, on your birth month, you get thrice as many points which mean more discounts for you in the long run.
You get products at members-only prices
Have you been eyeing that one IKEA bookshelf you can't wait to get your hands on? Once you're part of the IKEA Family, you get dibs on products at members-only prices. More savings for you and more favorite items you can take home!
Discounts on family meals
IKEA's restaurant has a reputation that can rival the store's products. Have you ever heard of the iconic IKEA meatballs? You can finally get a taste of that once the store opens. The IKEA restaurant also has an assortment of Swedish-style dishes plus healthy, organic, and vegetarian food. And if you're a member, you get discounts and deals on family meals so you get to rest after all that shopping.
You get to be part of a community of Pinoys passionate about home
Having a membership means you're officially part of the gang. And by the "gang" we mean a community of like-minded Filipinos with one goal: make their homes a better place. Or, you know, become "budol buddies" with you. Isn't it double the fun to shop with fellow IKEA Family members, knowing you get to experience the same perks and benefits? And if your actual family is part of the IKEA Family, then that's just a cause for celebration.
You could be part of a historic record
On July 7, IKEA Philippines will be attempting to establish a record of 100,000 IKEA Family membership sign-ups in 24 hours. If they succeed, the Philippines will be the first country to have that record of new members in one day. And being the country with the world's largest IKEA store, that would be a pretty historic record. You could be part of history! But that's not all you get to be part of…
You also get a chance to win up to P50,000 worth of IKEA vouchers

Not only is IKEA Family membership free with perks, benefits, and discounts, but signing up for the membership on from July 7 to July 11 also automatically qualifies you for a raffle. Imagine all the stuff you could buy with P50,000 worth of vouchers for an IKEA shopping spree. You'd probably have your dream room built by then. Here are the prizes up for grabs:
Seven winners of P5,000 worth of IKEA voucher
Three winners of P50,000 worth of IKEA voucher + an exclusive design consultation session with IKEA Philippines interior designers
We don't know about you but a chance to snag P50,000 worth of IKEA products? That's the stuff of dreams!
How do you become an IKEA Family member?
We know you're excited about IKEA finally opening their doors but before you get too excited — here's a quick step-by-step on you can sign up for a membership from July 7 to July 11.
Note: You must be at least 21-years-old and currently using a valid PH mobile number.
Visit

family.ikea.com.ph

via mobile, desktop, or laptop

Sign-up for a new account by clicking "Join Now"

Agree to the complete PDPN page

Enter your valid birth date and mobile number

Complete the OTP confirmation

Proceed to complete details and required fields in the form

All required fields must be accomplished in order for registration to proceed. A confirmation email will be sent to confirm that registration was successful.
For more information and updates, visit IKEA Philippines' Facebook page and log on to the official website.