We've all got that one friend (or two or more) who loves milk tea. Like, a lot. Before lockdown, they'd buy one cup of this sweet goodness nearly every day. They might even still be having their regular fix delivered to their doorstep right now. (Maybe that's you in the friend group.) If you're looking for a Christmas gift for them that you can easily purchase online, you should check out these milk tea-designed home items that are just as useful as they are adorable. Or you know, buy them for yourself!
UV Sanitizing Box

This one's perfect for our current situation when we've all got to disinfect and sanitize everything we bring inside our homes. Make sure your phone, keys, wallet, and other essentials are as germ-free as can be in the cutest way possible with this milk tea-themed UV sanitizing box. Get yours here.
Hand Sanitizer Holder

Of course, you've got to be ready as well when you're going out. Always keep a small bottle of sanitizer on hand — and make it cute with this milk tea-designed case smiling at you. Get yours here.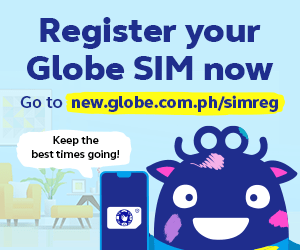 Air Purifier

Another thing you should be mindful of is the air you breathe, but it's easy to keep it clean and fresh with an air purifier. This cute and compact air purifier filters pollen and dust to keep your air fresh — and you can just plug it in any outlet or even just your computer USB port. So easy. It's not yet out, but you can get notified when it is here.
Mini Fridge

This cute mini fridge is just the right fit for that one open corner in your room. You can store snacks and drinks and all your milk tea in this handy fridge. Plus, you can easily bring it anywhere you like with that handle above. Available in 4L and 10L. Get yours here.
Ambient Light

A cute desk accessory and a soft night light in one good buy? Sign us up for this ambient light, please. Get yours here.
Plushie

It's sweater weather, but sometimes, that warmth isn't enough — sometimes, you just want to cuddle. Unfortunately, we've got to practice social distancing still, so maybe you could settle with this absolutely soft and cuddly milk tea-themed plushie. Get yours here.
Slippers
Fluffy and comfy, these boba slip-ons will keep your feet cozy while you enjoy that cup of milk tea. Get yours here.
Tumbler

Go green when you get your milk tea fix in this adorable boba-themed tumbler. Think of it this way: you're creating less waste while enjoying some boba in an aesthetic cup. Get yours here.
Which milk tea-themed item are you adding to cart now? Tell us below!