Regular Korean minimalist cakes will always have a place in our hearts (and stomachs) but there's a new player that entered the game and they're equally as pretty. The sideways cake is a new trend in the Pinoy baker community. Why settle for a horizontal cake when you can have it standing tall, unique, and eye-catching?
View this post on Instagram
Korean dessert shop @monthlycake sparked the trend for Pinoy bakers. There's no limit to their sideways cakes' beautiful designs — flower fields, sunsets, beaches, landscapes, and even a Ferris wheel.
View this post on Instagram
Looks good, right? You're in luck because our talented, local bakers can do just the same for your cake. Read on to find out what exactly a sideways cake is and where you can order yours in the Philippines.
Robins Cake PH
View this post on Instagram
View this post on Instagram
Robin's sideways cake is a work of art. Look at the intricate details and the burst of color! It would be a shame to slice through all that but we're sure it tastes just as great as it looks. They can create yours for P1,500 for 6 inches. Go ahead and send them your design via Instagram DM.
Christine's Pastries
Christine's Pastries designs beautiful, delicate cakes in a range of designs and colors, most in pastels laden with flowers on top. Their version of the sideways cake is just as pretty. Prices range from P900 to P2,100 in 6 x 3-inch to 8 x 6-inch sizes. Send Christine's Pastries a message on
Facebook
for orders and inquiries.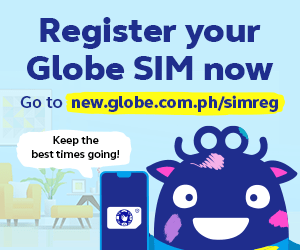 Sweetness by Tess
View this post on Instagram
This particular creation from Sweetness by Tess is inspired by the Korean bear cake trend, yet another cake trend you should check out. The design just proves that the sky's the limit when it comes to customizing sideways cakes! Sweetness by Tess' cake creations starts at P800 for 6 inches. Send them a message on Instagram for orders and inquiries.
Good Karma
View this post on Instagram
View this post on Instagram
Good Karma's half-moon minimalist cakes have the prettiest designs that show landscapes, sunsets, and oceans in icing and buttercream. You can get these for P1,650 from Good Karma's official website. For customized designs, send them a DM on Instagram for inquiries.
Hera's
Hera's is based in San Jose del Monte, Bulacan and they can make you an eye-catching sideways cake. Their prices for this trendy cake start at P680. You can go ahead and send them pegs of what you'd want your sideways cake to look like. You can even browse their past creations to get a glimpse of how amazing their bakers are when it comes to decorating cakes. Send Hera's a message on
Facebook
for orders.
SweetTooth By Quinn and Bon
Scroll through social media pages of Sweet Tooth By Quinn & Bon's Delights and you'll see beautifully crafted cakes in all shapes and sizes. Their latest venture? Sideways cakes! You can get yours starting at P500. Send them a message on
Facebook
or
Instagram
for orders and inquiries.
Elena's Bakeshop
Elena's Bakeshop in Lucena is another online bakery that has ventured into baking sideways cakes. While you're at it, you should also get their best-selling Mangarra Cake (mango + graham) and dozens of other desserts and sweet treats. Check Elena's Bakeshop out on
Facebook
or contact them through 0929 699 5688.
Sweet Whisk
View this post on Instagram
If you live near Roxas, Isabela, you can get your sideways cake from this bakery. Sweetwhisk assures their customers that they'll always get what they pay for whether it's in quality ingredients or perfect design. You can get their cakes for P1,100 for 6 inches and P1,300 for 7 inches.  Send them a DM on Instagram for orders and inquiries.
Check us out on Facebook and Instagram and be the first to know about the latest news and coolest trends!