8 Small and Minimalist Uniqlo Bags to Add to Your Daily Rotation
Dec 21, 2022 &nbsp • &nbsp Kyzia Maramara
Uniqlo is well-loved for its basic and minimalist apparel meant to be mixed and matched and to last the wearer years. And like with its clothes, you can trust Uniqlo bags are made for the same purpose — to be used in your daily rotation and to match any outfit. ICYDK, Uniqlo has a solid range of bags, from mini tool bags to backpacks. Here are our favorite ones:
Round Mini Shoulder Bag (P590)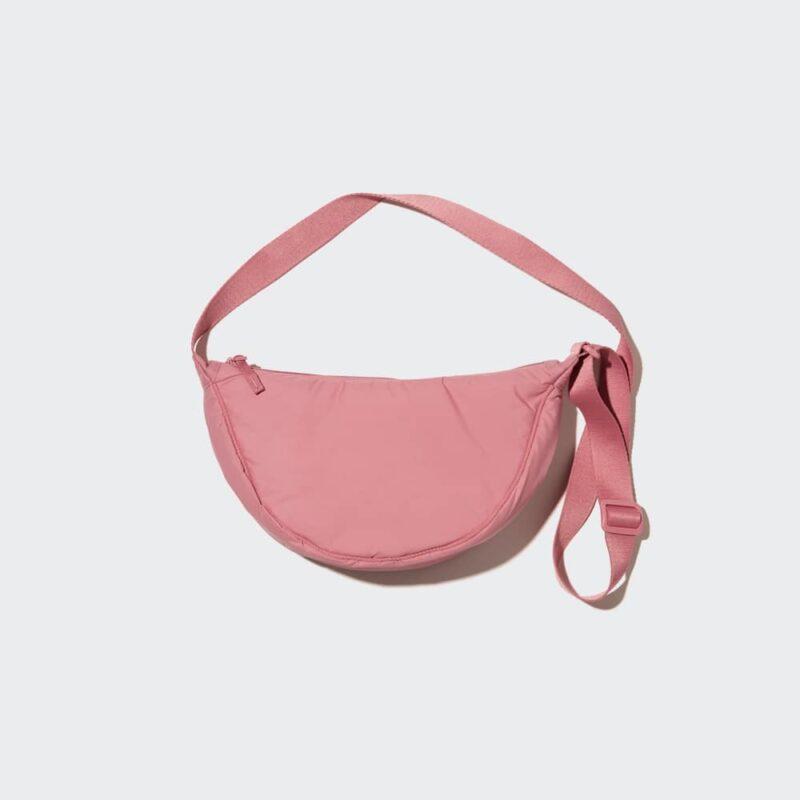 If there's an award for Bag of the Year, the Uniqlo Round Mini Shoulder Bag would win. We bet at least one person in your circle has this bag and for good reason. The rounded shape makes for a comfortable fit and its perfect size allows you to chuck all sorts of stuff in there — umbrellas and small tumblers included. It even comes in a range of neutral colors to match any OOTD. And come mid-January, Uniqlo will have it in Pink, Green, Beige, and Navy colorways.
Available here.
Nylon Body Bag (P790)

For those who prefer a bag that's a bit more casual, go for the Nylon Body Bag. It's made with dirt-resistant nylon fabric and is the ideal size for long wallets and folding umbrellas. This bag features two pockets: One for the main compartment and another for access to a secure pocket on the back. You can adjust the strap so you can use it as a cross-body bag or a waist bag. It's available in Black, Beige, Olive, and Purple colorways.
Available here.
Mini Drawstring Bag (P790)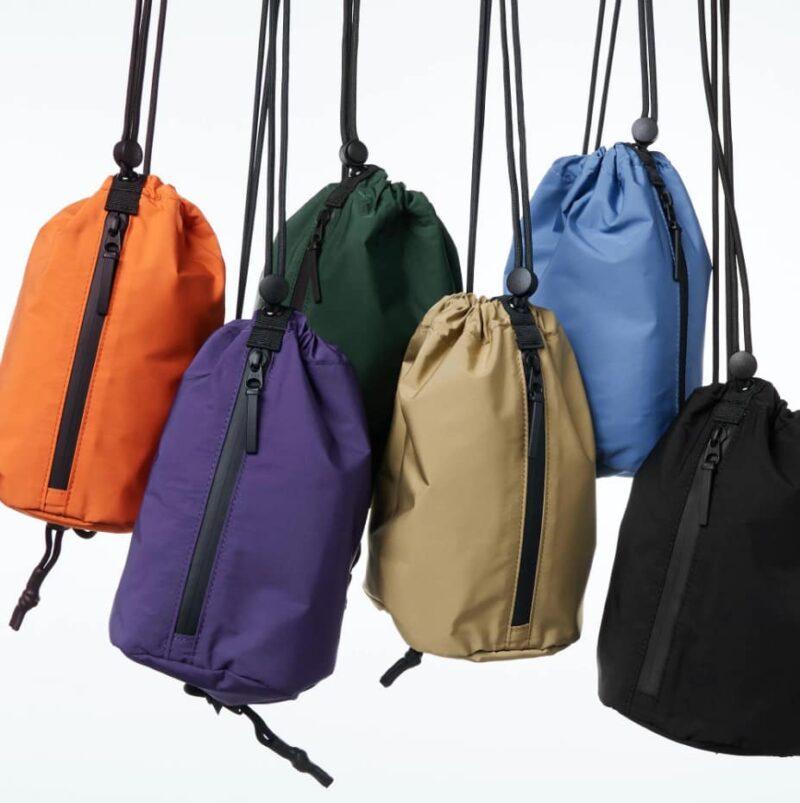 This cute little drawstring bag will be your next favorite travel companion. It features a drawstring design with a large opening for easy access with small pockets in the main storage. The bag's adjustable strap allows you to carry it as a shoulder bag or a cross-body bag. But whichever way you decide, it's still the perfect accessory to take with you to casual and outdoorsy adventures.
Available here.
Nylon 2Way Bag (P990)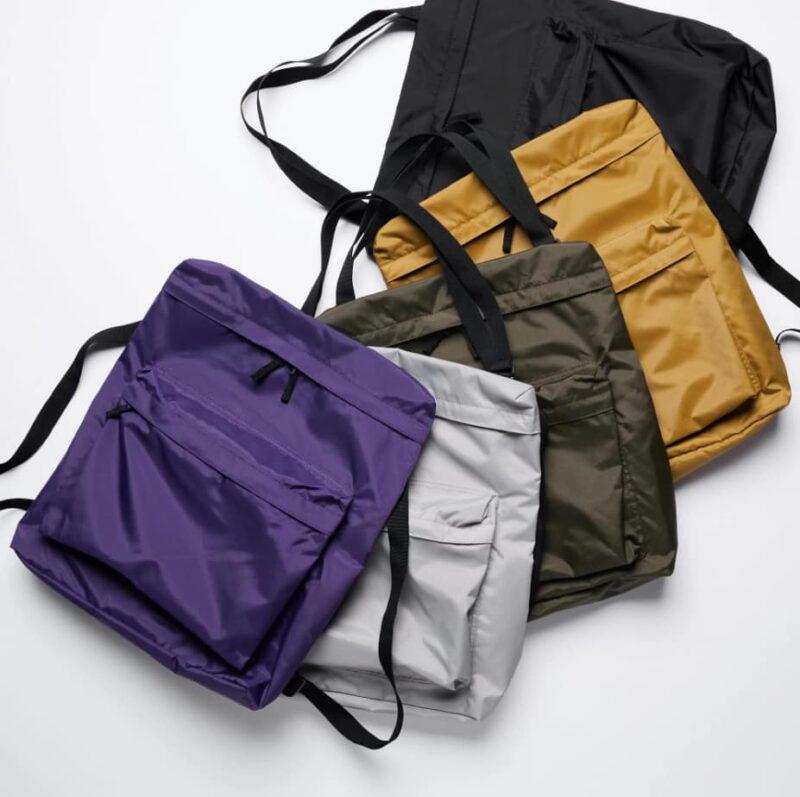 Backpack lovers will rejoice with this minimalist Uniqlo backpack. Not only can it fit most of your essentials inside its 16-inch tall pack, but it's also convertible so you can wear it in two ways. You can easily adjust the straps to turn it from a backpack to a tote bag in a single step. The Nylon 2Way Bag is also made with a durable water-repellent finish and will come in 5 colors: Light Gray, Black, Mustard, Olive, and Purple.
Available mid-January 2023 here.
Faux Leather Mini Tool Shoulder Bag (P990)

If you're a fan of small bags, you'll love Uniqlo's Faux Leather Mini Tool Shoulder Bag. It can fit your daily essentials — phones, lipstick, powder, keys, etc. — in its minimalist square design. This bag features premium-look faux leather with an outer pocket and inner pocket to keep your stuff organized. To shorten the strap length, all you have to do is adjust the knots. Wear it to your regular grocery runs or to go around the city without heavy baggage.
Available here.
Faux Leather Wallet Mini Shoulder Bag (P990)

Like the Mini Tool Shoulder Bag, this Wallet Mini Shoulder Bag is made for carrying the barest essentials. It doubles as your wallet so you've got one less item to carry around. The outer pocket can hold your phone while the inner compartment has another pocket plus three card pockets. The L-shaped zipper helps keep your items in place. You can even chuck in a few other items like lipstick, press powder, and more.
Available in early January 2023 here.
Mini Shoulder Bag (P790)

If you prefer a mini bag that's a little more rugged and dressed down but still perfect for daily runs, the Mini Shoulder Bag is your best bet. It's a two-layered mini bag that can fit your phone, small wallet, small alcohol spray bottle, Bluetooth earphones, and other essentials. It even has a small zippered exterior compartment to secure important items. Pair it with your casual outfits and leave behind those heavy bags!
Available in early January 2023 here.
Faux Leather 2 Way Wide Tote Bag (P1,490)

This little number could be your next go-to bag for daily use. Aside from its beautiful design that's made in the right size to hold long wallets and water bottles, it's also made with synthetic leather that's embossed for a premium look. It features magnetic flaps and an adjustable shoulder strap so you can carry it as a shoulder bag or a cross-body bag. Choose from three colors: Off-white, Black, and Yellow.
Available in early January 2023 here.
Check us out on Facebook, Instagram, Twitter, TikTok, and YouTube, to be the first to know about the latest news and coolest trends!