During the lockdown in this past year, with most of us scrolling through our phones endlessly, a lot of people found themselves shooting to internet stardom. And one of the most memorable perhaps is Ericka Camata, nicknamed Miss Everything. In case you still don't know her, here are some fast facts about her.
Her nickname came from one of her viral videos
View this post on Instagram
Before rising to internet stardom, Miss Everything had been posting low-budget videos on Tiktok for a while already. She didn't really have any plans or strategies in place to go viral, according to her interview with Magandang Buhay.
In one of her first videos, she ended up greeting the viewers with "Hi Everything! How are you to find out?" Instead of being ridiculed as others have often been in our country, Pinoy netizens just fell in love with Miss Everything.
She makes up her own lyrics
Miss Everything's Tiktok videos often feature her trying to sing along to popular songs and completely butchering the lyrics. People found her hilarious, and she stuck with that branding ever since.
Her online persona is all about exuding confidence and passion while deliberately misusing the English language and grammar. And while the words she strings together often don't make sense, her vocabulary's actually quite wide and she always has the right timing with her delivery.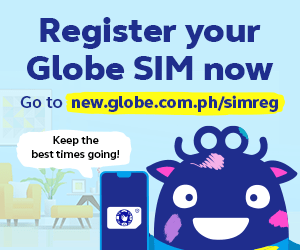 She was born with a different name
View this post on Instagram
She gave herself the name Ericka, and that's what we're calling her.
She was born on February 27, 2000
View this post on Instagram
Miss Everything shared her birthday in a vlog with Jay Costura. Can you believe that his hilarious lady just recently turned 21?!
She's from Samar
Miss Everything grew up in Calbayog with her six siblings. She was raised by her grandmother after her parents separated and her father passed away.
She stopped attending school to help her family
She finished her twelfth grade and graduated with a high school diploma, but she didn't pursue further studies. Instead, she joined talent shows and contests, and she gave part of the winnings to her grandmother and some allowance to her younger siblings.
Her dream is to be a mermaid . . . ?
How are you to find out 😊 pic.twitter.com/WDZ0o1F5MB

— MS. EVERYTHING (@msEverything36) May 11, 2021

This was her answer when Toni Gonzaga asked her what she wanted to be. Of course, she was joking. She continued to say that what she really wanted was "to become a wonderful, adorable, girl." She still said this in a rather joking way, but girl, you got it!
She moved to Manila to chase her dreams
View this post on Instagram
By the end of 2020, she decided to move to the city to open herself up to more opportunities. "Nandito kasi yung the best career! Oh my gosh!" she told Jessica Soho in their interview. She has indeed gone a lot farther in her blooming career quite quickly, going from making low-budget Tiktok videos to modeling in her very own fashion shoot and becoming a Toledo angel.
But really, it seems that at the heart of it, Miss Everything just wants to make more people smile and laugh with her brand of comedy. And we're all here for it.
She just had the ultimate glow-up
On their Facebook page, Toledo Medical Companies shared photos of Miss Everything's new look after undergoing eight cosmetic surgery procedures. The post immediately went viral, with fans sharing how happy they are for the comedian. Even though we already thought she was fabulous before, this transformation blew us away. And at the end of the day, what's important is whether or not she's happy with herself. Because no matter how she looks, she still makes us laugh and we love her.
Have you been following Miss Everything's posts and vlogs?