Pinoys are big fans of beauty pageants, especially the Miss Universe pageant. Come the big day, almost everyone drops whatever they're doing just to tune in to the show and throw support behind our rep. Unfortunately, this also means that sometimes, we Pinoys get — to put it mildly — a little bit opinionated. And it seems to have just gotten worse over the years; Miss Universe 2020 might have been one of the most drama-filled shows we've seen in recent years.
Pinoy racism
View this post on Instagram
Only a couple of weeks away from the day of the pageant, Miss Universe Canada Nova Stevens took to Instagram to express her disappointment "with some Pageant fans from certain countries," sharing a photo full of screenshots of racist comments from Filipinos. She later received a lot of support and love from Filipinos who were embarrassed and disappointed to have fellow countrymen who could be so racist. Our rep Rabiya Mateo also issued an apology on behalf of her country. But still — this is definitely not it, Pinoys.
Rabiya's national costume
View this post on Instagram
The much anticipated national costume segment of MU was a way for candidates and their teams to highlight a part of their country's culture and history in one outfit. But the Philippines' national costume inspired by our flag garnered a lot of criticism from nobody else but Pinoys themselves. "It wasn't enough," "Sana mas bongga," and "it could've been better" were some of the few comments that bombarded Rabiya at what should've been a happy time. She went on Instagram Live to explain what happened and even ended up breaking down in tears from all the negativity and pressure.
The original design by Rocky Gathercole comes with a long train and an elaborate headdress that, when all combined, weighed about 60 kilos (which is more than Rabiya's own weight!). Because of safety hazards, the team decided to cut off the train and remove the headdress to allow Rabiya to walk safely. Unfortunately, Pinoys had a lot to say before hearing the full story.
8 Ways *Our Queen* Rabiya Mateo Still Won Our Hearts
8 Ways *Our Queen* Rabiya Mateo Still Won Our Hearts
Kyzia Maramara | May 17, 2021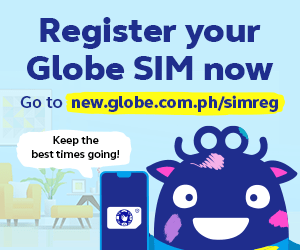 Catriona Gray's support — or "lack" thereof?
Our girl literally said, 'no sun in my natcos? I am the sun.' #AribaRabiya

— Catriona Gray (@catrionaelisa) May 15, 2021
It's not just our current bet who had been receiving a lot of criticism. Netizens have been throwing flak at our queen for "not supporting Rabiya enough." Netizens compared her to Pia Wurtzbach, who has been vocal online about her support for PH bet Rabiya. Then when Catriona tweeted about her NatCos favorites (which didn't include Philippines), more pageant fans essentially told her to just stop posting if she won't show support for her own country.
People seemed to forget that Catriona was one of the first beauty queens who encouraged Rabiya publicly after the MU Philippines fiasco last October.
Catriona simply shrugged it all off, saying "Not everything is on display on social media" and "That's okay; we're all entitled to our own opinions."
We're kinda seeing a pattern here: people just want drama, don't they?
MJ Lastimosa's "Very Cat" comment
common. I am watching and talking to my seat mates so obviously I'm allowed to say something. But all we did was to appreciate girls and their beauty, if you get to watch my live. I really find Amanda beautiful with good stage presence. Bakit ba kayo nagagalit like as if Catriona

— MJ Lastimosa (@MJ_Lastimosa) May 15, 2021
Here we are with another copycat "accusation." MU PH 2014 MJ Lastimosa trended before the pageant day after a clip of her live went viral. In the clip, she was filming MU Thailand strutting down the runway and she could be heard exclaiming how her walk looked so similar to Catriona's then laughing. Then Pinoy netizens took the comment and went off the rails with it.
MJ later explained that she only made the comment because "it really reminded her of [Catriona]" and that it isn't bad having a peg and a Miss Universe to look up to. Despite the explanation, Pinoy netizens still kept on boasting about how "Catriona set the standard" and "ginagaya talaga" that just added more negative energy all around. And they didn't stop with that comparison.
Miss Universe Thailand's dress
View this post on Instagram
Pinoy internet has also been abuzz with what seemed to be striking similarities between Miss Universe Thailand Amanda Obdam's dress and our own Catriona Gray's MU dresses. Some people pointed out how it seemed to be a blend of Catriona's lava-inspired winning gown and her final walk gown. But is it really?
A few netizens did some research (just a few clicks, you guys!) and found that Amanda's dress is actually an updated version of Thailand's second Miss Universe Bui Simon, who was crowned in 1988.
If you think that Amanda copied Cat's finale gown, I think ita more of Bui Simon's, Thailand's 2nd Miss Universe. #MissUniverse pic.twitter.com/QWorULyGjS

— WANDER (@joshuaarambulo) May 17, 2021
Yes, Catriona Gray set a new high for beauty pageants all over the world ever since her win in 2018. But she isn't the only inspiration candidates can look up to; they could just be drawing inspiration from their country's own candidates. Sometimes, people need to remember that things do exist outside one's own bubble.
The Top 5
MISS UNIVERSE 2018 REMAINS SUPERIOR. PERIODT!!!!! From the Production, the Final 5, and the Host!!!! #MissUniverse pic.twitter.com/U1QOtg7IiB

— ️‍ (@JasonAlcaldeeee) May 17, 2021
Pageant fans began questioning the lineup of candidates who made it into the Top 21, then Top 10, then Top 5, with mostly Latinas in the lineup. That wasn't a surprise to some people, as they already expected a bias since Miss Universe 2020 is sponsored largely by Latino companies.
Netizens went on to express their disappointment over the Top 5 candidates' answers to the Question and Answer portion, claiming it wasn't as impactful or substantial as they expected. Twitter was flooded with photos of Miss Universe 2018's Top 5, with several netizens claiming MU 2018's lineup was the best and even more agreeing.
"Bakit Mexico?"
Bakit Mexico? is trending Twitter right now. I just saw this but i don't know if this is legit.#MissUniverse pic.twitter.com/JhDH53yn9t

— Stephen Carl (@_stifencarl) May 17, 2021
The questioning of the Top 5 was even followed by a questioning of the actual winner, with "Bakit Mexico" trending online right after the show. Pinoy netizens, pageant fans, and even some celebrities took to social media to shout to the world without care how they thought any of the other runners-up deserve the crown better than winner and current Miss Universe 2020 Andrea Meza. Commentators MU 2014 Paulina Vega, MU 2017 Demi-Leigh Nel-Peters, and Miss USA 2019 Cheslie Kryst also thought Miss Peru and Miss India would win.
All this shade and drama!
The bottom line is, you probably didn't enjoy watching Miss Universe 2020 as you did the previous years because of all the shade and drama surrounding the show. Pinoy pageant fans kept on making comparisons, posting negative comments, and just carelessly voicing their opinion without caring who'd be affected by it.
It didn't help that instead of showing support and encouraging our own representative, we instead chose to throw criticisms at her to the point that she actually teared up from all the hate and negativity she received. The show became a breeding ground for toxicity online, even if some fans had good intentions to "support" Rabiya.
Beauty pageants should be fun, positive, and empowering, not a source of drama and shade. This year's Miss Universe should be a lesson for all of us Pinoys to be careful of our words, especially online. We want our candidate to win, but to do that, we've got to support her, not bash her. She doesn't need the comparisons nor judgments when she's in the thick of competing. And regardless of whether she won the crown or not, our representative Rabiya Mateo worked long and hard to get to the MU stage, and we should be proud of her.
What do you think of this year's Miss Universe? Yay or nay?