If your idea of "relaxation" is putting on a horror/thriller and getting stressed from the plot, we've got just the perfect watch list for you. We're sure you've watched Woman in the Window over the weekend. The film, originally planned to be released in 2019, follows an agoraphobic woman (Amy Adams) who spies on her new neighbors and witnesses a crime. If that tickled your fancy, here are 8 other Netflix thrillers you will also 100% enjoy.
Hush
There's nothing more thrilling and scary than a deaf woman about to be murdered in her house. That's Hush for you in a nutshell. The movie takes place at a house in the woods where a deaf writer lives. A masked murderer appears in her window starting a deadly cat and mouse chase around the house. Get ready to hold in your screams because this one is blood-pumping for sure (both literally and figuratively).
Panic Room
Since we're on the topic of chasing people around the house and murdering them, Panic Room fits that description just right. The 2002 crime/thriller stars Jodie Foster, Forest Whitaker, and fetus Kirsten Stewart (still as stoic as ever which proves it's her trademark acting style, guys). The mother and daughter hide in a small panic room when intruders break into their house. But instead of taking everything not nailed to the floor and leaving, these robbers want something more and will do everything in their power to take it. Make sure you warn the person next to you that you'll be using them as a punching bag to release your stress from this movie.
New on Netflix This May 2021: Alternate Between Thrillers and Heartwarmers
New on Netflix This May 2021: Alternate Between Thrillers and Heartwarmers
Meryl Medel | May 01, 2021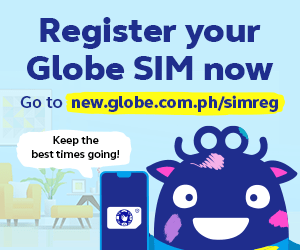 Us
Jordan Peele might have created just two thriller films (yes, it's a film, not a movie) at this point but that guy is a legend. Get Out was legendary the same way Us is. This psychological horror-thriller centers around the Wilson family who gets attacked by mysterious humans dressed in red. Look closer and these "humans" are the exact lookalikes of each member of the family. Their marionette-like moves will haunt you in your dreams. Cue in the creepy music, the element of the night, plus Lupita Nyong'o's acting and you've got yourself a midnight flick.
Don't Breathe
Can't get enough of abductions? American horror-thriller Don't Breathe will keep you up tonight. It follows three delinquents who underestimated Norman, a blind Gulf War veteran. They proceed to break into his house to steal his money. Easy prey, right? But blind grandpa is not as defenseless as he seems and it seems like they've bitten more than they can chew. Fair warning, this heart-stopping movie is not for the faint of heart. There's one scene where they're all in one room trying not to move, but blind grandpa's sonic hearing gets the best of them. That wasn't a spoiler, that was in the trailer!
Forgotten
Director Bong Joon Ho once said that if you overcome the one-inch tall barrier of subtitles, you'll discover more mind-blowing movies. When it comes to the Korean thriller Forgotten, we're telling you to hurdle that tiny barrier. It tells the story of a man seeking answers for his brother who was kidnapped and returned with no memory. What will he do when he finds out the grisly truth? Will he even find out the truth? That's for you to find out!
The Invisible Guest
The Invisible Guest is rated 8.1 stars on IMDb and for that alone, it's worth watching. The plot tells the story of a successful entrepreneur accused of murder. He has three hours to come up with a defense and prove his innocence. This movie is so successful and despite only premiering in 2016, it already has three remakes. The Invisible Guest is in Spanish but that won't be a problem since you can read subtitles.
Split
Here's another must-watch Netflix thriller. Split stars Anya Taylor-Joy (yes, the chess woman a.k.a Beth Harmon in Queen's Gambit) and James McAvoy (X-Men movies) in a superb horror-thriller movie by M. Night Shyamalan. McAvoy plays a man with 23 distinct personalities who kidnap three girls. They have to escape before the 24th personality emerges, said to be more violent than the others. Split will keep you at the edge of your seat and will make you want to exorcise McAvoy's character. If you want more, Split is actually a sequel to Unbreakable (2000) starring Bruce Willis. The third installment in the trilogy is Glass (2019) which combines all the cast from the previous movies.
Bird Box
Just in case you didn't have a Netflix subscription when this movie was all everyone could talk about in 2019, now is your chance to watch it. Or rewatch it because it's that good. Bird Box is set in a world where unknown supernatural creatures took over the planet. Once you get a glimpse of them, you go crazy and you die. The survivors have to band together and, well, survive. But of course, they can't stay in one place forever. A woman and her children must now embark on a dangerous journey through the woods and down a river blindfolded to reach a sanctuary with other people.
Why should you watch it? It's Sandra Bullock, that's why. Watch it here.