You've got to give it to her; Asec Mocha sure knows how to rile up people. Even her getting an award is enough to get people on their social media accounts and voice their opinion on the matter.
We can't pass up on these gems. Here are some of the more amusing ones we found.
The irony
Last night, the Varsitarian, UST's official paper, celebrated 90 years of excellence in campus journalism. Today, Mocha Uson, an enemy of the press, just received an award from UST.

What a turn of events.

— Alhex Adrea Peralta (@aeyaperalta) January 21, 2018
Right minus wrong din
"Mocha Uson should have been awarded with Best in Math for her expertise in dividing this nation."

💯

— Jesie Castro (@jesiecastro) January 21, 2018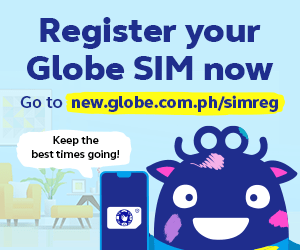 Look what you made me do
So UST just gave Mocha Uson an award for government service. Thomasians be sittin' here like: pic.twitter.com/JFzMoKcQuf

— Eimari ☀️ (@EimaMendoza) January 21, 2018
Mga haligi ng uste
I know hindi sila alumni but I feel like they deserve the award more than Mocha Uson.

Ate Jo of Lacson and the Power Couple of España. pic.twitter.com/XhCOH0JYPg

— Jords Estrada (@JordsEstrada) January 21, 2018
Yun pala yun
U-S- pic.twitter.com/isk4mbsLD4

— Yekaterina Petrovna Zamolodchikova (@nonononoelle) January 21, 2018
Crickets
UST Alumni Assn: Mocha Uson is awardee for government service! Everybody shout Mabuhay!

Dapitan-Morayta jeep:
Arch of the Centuries:
Fr. Miguel de Benavides:
St. Thomas Aquinas:
Claro M. Recto:
Heneral Luna:
Marcelo H. Del Pilar:
Apolinario Mabini:
Jose Rizal:

— Movement Against Tyranny (@TheMovementPHL) January 21, 2018
Pwede din
I nominate James Deakin as outstanding alumni of University of Sto. Thomas. TSARLOTZZZ

— The Fake Marian (@superstarmarian) January 21, 2018
Ako na lang ulit
The UST Alumni Association imbued itself with unending disgrace by giving the Thomasian Award to Mocha Uson, the Fountain of Purest Lies.

These two outstanding UST alumni deserved it more: pic.twitter.com/2Hlr4MznI3

— AltAsecMargauxUson (@AsecMargauxUson) January 21, 2018
What do you think of the whole issue? Tell us about them below!