In an unexpected turn of events, pro-administration blogger Mocha Uson criticized actress and host Toni Gonzaga for her remark claiming that her chosen presidential candidate is about to return home to the Malacañang Palace. Netizens were shookt.
Toni Gonzaga calls the Malacanang BBM's 'tahanan'
Last Monday, at the campaign rally of presidential candidate Ferdinand 'Bongbong' Marcos Jr. and his running mate Sara Carpio-Duterte, Toni Gonzaga referred to the Malacañang as the "tahanan" or home of Marcos Jr.
'MAGBABALIK NA SI BBM SA KANYANG TAHANAN'

Actress-TV host Toni Gonzaga said this during the UniTeam Rally in Cebu on Monday, referring to Malacañang as presidential candidate Bongbong Marcos' "home." #VotePH #OurVoteOurFuture pic.twitter.com/x5GxFZooap

— Inquirer (@inquirerdotnet) April 19, 2022

After performing "Roar", Gonzaga addressed the crowd: "Konting-konting panahon na lamang at magbabalik na si BBM sa kanyang tahanan: ang Malacañang."
She gets backlash
To call Malacañang a home instead of an office shows the mindset of a birthright instead government work and public service.

— patrick moral (@ericmoral) April 19, 2022

Many netizens criticize Gonzaga's remark, calling her out for her description of Malacañang. Critics pointed out that Malacañang is the temporary residence and office of an elected president. They emphasize that the Malacañang palace is the property of the Filipino people and not of any one individual.
Lawyer and blogger Jesus Falcis cited the Supreme Court in a ruling about public offices: "A public office is not a property right. As the Constitution expressly states, a '[P]ublic office is a public trust.' No one has a vested right to any public office, much less a vested right to an expectancy of holding a public office." He also shared a photo of the plaque of late President Ramon Magsaysay, which read: "Malacañang is the Palace of the People."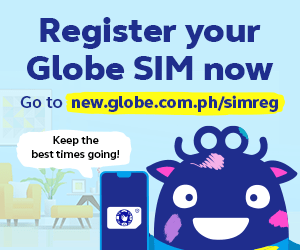 Mocha Uson slams Toni G
In a video posted yesterday afternoon on Tiktok, Mocha Uson joined the criticism against Toni Gonzaga's statement. The controversial political blogger claimed that Gonzaga doesn't know anything about public service. According to Uson, even President Rodrigo Duterte only referred to Malacañang as his office.
"At para sabihin mo na babalik na sa kanyang tahanan sa Malacañang si Marcos, ay parang sinabi mo na rin po na diktador ang kanilang pamilya, na ginawa na talagang tahanan ang Malacañang noon. Umalis lang saglit, at ngayo'y babalik muli para angkinin ito," she said in the video. "Paalala lang po, ang Malacañang ay pag-aari ng bawat Pilipino."
Netizens are shocked
The video quickly went viral in Tiktok and other platforms like Twitter. As of writing, the Tiktok video has garnered over 930,000 views, 35,000 likes, and 13,000 comments. Many netizens expressed their surprise about Uson's comments. A few even claimed they never thought that they would ever agree with the infamous blogger.
I personally don't like Mocha Uson because of her problematic issues, but I won't deny naman na she has valid points.

Geez, To/ni Gon/za/ga. What happened, really?pic.twitter.com/Q1sEKcCcrF

— papi • (@zyrxcortez) April 20, 2022
Her video *did* have a point.
i never knew this day will come na mag aagree ako kay mocha. hahahaksks pic.twitter.com/IztPO0bGAd

— Mackoy ➓ (@itsmackoy) April 20, 2022
This netizen is still not over the shock.
Never kong inakala na dadating ako sa araw na mas mag agree ako kay Mocha kaysa kay Toni 😂😂

— LeniKiko2022 (@cutievoter) April 20, 2022
And this one can only laugh.
Another dimension
For once, she's making sense?????????

I feel like I'm in some kind of dimension where Toni Gonzaga is a shitposter and Mocha Uson is sensible.

Am I high???? https://t.co/ZImfFe0hzq

— Niethel 💗 (@nightelle_) April 20, 2022
Did this netizen just enter an alternate universe? Or is it all in their mind? Who knows…
DDS-BBM cinematic universe: CIVIL WAR

— Lewis Wong (@levy_wong) April 20, 2022
Is this a cinematic universe?! Will there be a civil war a la Captain America: Civil War?!
Sabunot no more
Angel after watching this video of Mocha Uson https://t.co/KAR2AJyrOx pic.twitter.com/XAD0Obz2SE

— Rob (@RA_GG) April 20, 2022
The memorable clip from Four Sisters and a Wedding makes a comeback — this time, in reverse.
Her voice
A few netizens couldn't help but notice how different she sounds from her previous videos and vlogs. The viral Tiktok video has Uson speaking in a calm, solemn manner, as opposed to her old videos where she speaks loudly and boldly, even cursing at times. Netizens compared her speaking tone to those of an AM radio announcer or even Charo Santos.
Bakit kasi ako natatawa sa tono ng boses niya. Parang AM radio announcer 😂

— Toinx 🗿 (@toinx_) April 20, 2022
Is she going to read the news next?
Bakit parang pa-Helen Vela o Charo Santos yung way nya ng pagbabasa? 😂😆 Kakainis.

— yu̶an renminbi 💚 #LeniKiko2022 (@notyuanrenminbi) April 20, 2022
Or is this going to turn into an episode of Maalaala Mo Kaya?
Is this really 'character development'?
A few have taken this new video as a good sign of "character development", but a few netizens remain wary of Uson, considering her history with misinformation and fake news. For these netizens, one video isn't enough to change that.
I'm amazed that Mocha has exhibited more character development than the professing Christian Toni Gonzaga who continues to be spokesperson of revisionism. I'm happy for Mocha's new incarnation as more politically critical compared to this "Christian" Toni who is enabler of liars. https://t.co/vfbC6eOVuQ

— Henry Francis B. Espiritu (@HenryFrancisBE1) April 20, 2022
This netizen is amazed with the comparison of Uson and Gonzaga.
DDS pa din siya kya ganun na lang supporta niya kay Isko. Pero let's give her credit. tama ang logic niya (finally) this time. Sana may character development soon.

— Shishi (@mysherrylamour) April 20, 2022
Another netizen believes Uson did have a good point in her video.
Hindi ko makakalimutan lahat Ng kagagahan mong ginawa at sa pagtawag mo Kay VPL na b*ba. Kaya kahit agree ako sa binasa mo this time a la Tiya Dely, di Kita ireretweet, innamoccha.🙄

— yengie for LENI-KIKO💃🎗️💚💗 (@leeleefram) April 20, 2022
Others won't forget Uson's previous transgressions involving hate and misinformation, even if they agree with what she said in her Tiktok video.
What are your thoughts on the remarks of Toni Gonzaga and Mocha Uson? Comment down below.