Netflix's latest Korean drama Our Blues couldn't get vaguer with its simple synopsis: "Romance is sweet and bitter — and life riddled with ups and downs — in multiple stories about people who live and work on bustling Jeju Island." It's actually difficult to give a brief synopsis for the show, since it actually follows the stories of a number of different people, all happening simultaneously. The only thing tying every character together is that they live or work on Jeju Island. But even if the drama's synopsis is vague, Our Blues is as star-studded as it can get. You've probably seen a few of them in previous films and series! Meet the all-star cast and characters of Our Blues below:
Lee Byung-hun as Lee Dong-seok
Lee Byung Hun in Our Blues. I already love him. He better not die this time🥺 pic.twitter.com/vF2FtzOn1Q

— blancheneige (@writingislife_) February 25, 2022

The character: Born and raised in Jeju, Lee Dong-seok currently works as a truck merchant. His truck is full of all sorts of merchandise, which he lugs around for the residents of the island.
The actor: One of the most successful actors in the Korean entertainment industry, Lee Byung-hun has starred in several films and series that most K-drama fans are familiar with. He was in Iris, Mr. Sunshine, and most recently Squid Game. If you haven't watched any of those, you might have seen him in western films such as G.I. Joe: Retaliation and G.I. Joe: The Rise of Cobra as the Storm Shadow.
Shin Min-a as Min Seon-a
꒰ 220413 ꒱ #มินอาสตาแกรม 🎀

"ซอนอามาทะเล เพื่อดูทะเล
โปรดติดตามเรื่องราวของซอนอาด้วยนะคะ ☺️#ourblues #우리들의블루스"#ชินมินอา #신민아#ShinMinA #ShinMinAh pic.twitter.com/UX7ALaAkGX

— Shin Min A THAILAND (@ShinMinA_TH) April 13, 2022

The character: A single parent, Min Seon-a just moved to Jeju with her child. She hopes to have a fresh start in a place where nobody knows her.
The actress: Shin Min-a is a familiar face in K-dramaland. She starred in several popular dramas such as My Girlfriend Is a Nine-Tailed Fox, Oh My Venus, Chief of Staff and the recently concluded Hometown Cha-Cha-Cha. When she's not acting, Shin Min-a poses for big brands such as Giordano and Calvin Klein.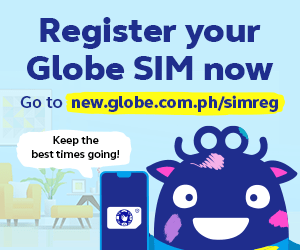 Kim Woo-bin as Park Jeong-joon
📸 Kim Woo Bin "Our Blues" fotoğrafları 💫 pic.twitter.com/YGUMTtl0kE

— Kim Woo Bin Turkey (@kimwoobintr) April 15, 2022

The character: Park Jeong-joon is a ship captain who works closely with fish business owner Jeong Eun-hee. He has a warm personality that endears him to people around him. Park Jeong-joon is also looking for a woman who will settle down in Jeju Island with him.
The actor: Kim Woo-bin started his career as a runway model before he entered the world of acting. He is best known for his supporting roles in popular dramas such as A Gentleman's Dignity, School 2013, and The Heirs. His first leading role was in Uncontrollably Fond opposite Bae Suzy. Unfortunately, after this project, he needed to go on hiatus as he was diagnosed with nasopharyngeal cancer. Our Blues is his first comeback project after the hiatus. Fun fact: He has been in a relationship with fellow actress Shin Min-a since 2015.
Han Ji-min as Lee Young-ok
Han Ji Min lindíssima #OurBlues #OurBluesEp4 pic.twitter.com/UtWwHJws10

— Leandro Martins 🐊🐊🐊 (@LeandroMartyns1) April 17, 2022

The character: Lee Young-ok has recently moved to Jeju to work as a haenyeo (or a female diver). She is always showing a bright and bubbly personality to the people around her, but she's followed by a lot of rumors.
The actress: Han Ji-min has been active in the entertainment industry since 1999, so you've probably seen her in a lot of projects. You might remember her as one of Jang Geum's friends in Dae Jang Geum a.k.a. Jewel in the Palace. More recently, she starred in dramas like Rooftop Prince (with Park Yoochun), Familiar Wife (with Ji Sung), One Spring Night (with Jung Hae-in), and The Light in Your Eyes (with Nam Joo-hyuk).
Cha Seung-won as Choi Han-soo
#OurBlues#ChaSeungwon
E nosso Cha Seung-won está de volta ❤ , me bateu até uma saudade de One Ordinary Day ❤ pic.twitter.com/sN5TgTFc5k

— Sam Pérola (@SamPerola6) April 12, 2022

The character: Born and raised on the island, Choi Han-soo left Jeju to find better pastures in Seoul. Now a perfect urban man, he's going back to his hometown after being assigned there as a bank manager. He works hard to fund his daughter's golfing dreams.
The actor: A versatile actor, Cha Seung-won has experience across different genres like comedy, melodrama, and thriller. You might have seen him in the modern fantasy drama A Korean Odyssey and crime thriller One Ordinary Day. He was also one of the regular cast members in Three Meals a Day: Fishing Village.
Lee Jung-eun as Jung Eun-hee
View this post on Instagram
The character: A Jeju Island native, Jeong Eun-hee has spent all her life on the island, building her own fish shop business and amassing a lot of wealth. Still, she lives a simple life, treating everyone with a bubbly charm (mostly). She is surprised when her first love Choi Han-soo is suddenly back in Jeju.
The actress: A familiar face in K-dramaland, Lee Jung-eun is recognizable as the mother or aunt figure of your favorite characters. She has starred in many crowd-favorite dramas, such as Weightlifting Fairy Kim Bok-joo, Fight for My Way, and Law School. This year, she played supporting characters in Netflix's Juvenile Justice and Disney+'s Soundtrack #1. Around the world, she's best known for her role as the housekeeper in Oscar-winning film Parasite.
Uhm Jung-hwa as Go Mi-ran
View this post on Instagram
The character: After spending years in the city, Go Mi-ran has had enough of the city life and returns to Jeju. She is reunited with her close friend Jung Eun-hee.
The actress: An all-around talent,-Uhm Jung-hwa has experience in acting, singing, and dancing, and many artists look up to her as a role model. In more recent years, she concentrated her efforts on film projects, but you might recognize her opposite Park Seo-joon in the drama A Witch's Love.
Bae Hyun-sung as Jung Hyun
bae hyun sung as jung hyun in #OurBlues 😍 pic.twitter.com/mtm2weGUGH

— alghaa #OurBlues (@byungbunss) March 15, 2022

The character: Jung Hyun is an 18-year-old high school student born and raised in Jeju. He is the son of a market food stall owner.
The actress: Bae Hyun-sung made his television debut in What's Wrong with Secretary Kim as an intern. He was also in Extraordinary You as the younger brother of Baek Kyung. But you might remember him best as the cute and clumsy Jang Hong-do, one of the two medical-students-turned-interns in Hospital Playlist.
You can catch new episodes of Our Blues every Saturday and Sunday on Netflix.
Follow us on Facebook, Twitter, Instagram, Tiktok, and Youtube for the l8est entertaining, useful, and informative lists!