In a now-viral performance, this group of students from Georgia Institute of Technology in the United States put a modern twist on the traditional Filipino dance tinikling.
Modernized Tinikling
Tinikling is a Filipino folk dance traditionally performed to rondalla music. But in this viral video, members of the Georgia Tech Filipino Student Association (GTFSA) modernized the folk dance by pairing it with Lil Nas X's "Dolla Sign Slime".
View this post on Instagram
They performed the viral tinikling dance for the organization's "Halo-Halo Mixer," a get-together of the Filipino-American students and GTFSA members held to celebrate Filipino culture on campus. The members had a lot of dances prepared for the event, but it was the Gen-Z tinikling dance that caught the world's attention.
Georgia Tech Filipino Student Association
In an interview with CNN Philippines, GTFSA president Betina Siopongco shared that they wanted to celebrate Filipino culture, but they were also inspired by music they listen to.
The modern tinikling dance was choreographed by Ethan Ray, the first dancer in the video. In the CNN Philippines interview, GTSFA co-vice president Erin Floresca said that Ethan Ray had previous experience in choreographing modernized dances, which contributed to their decision to do this performance.
View this post on Instagram
"I attended some of the rehearsals just to watch them and they definitely came a long way," Floresca added. "Like from not being able to even jump around the sticks without falling or messing up and so now they're able to do it seamlessly."
GTFSA published a video compilation of the dancers practicing the viral Gen-Z tinikling and the other performances in the event.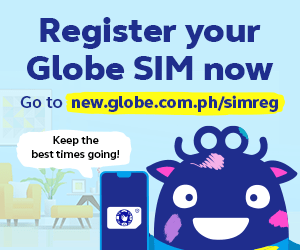 International attention
The performance video has gone viral on different platforms, including Facebook, Twitter, Instagram, and Tiktok. It has garnered so much attention that Lil Nas X himself, took notice of the video.
this is so hard omg https://t.co/AtBe0uSDVQ

— MONTERO (@LilNasX) April 26, 2022

In a tweet quoting a video of the performance, the Grammy award-winning singer commented: "This is so hard omg."
We understand that sentiment, really. Kudos to the GTFSA dancers!
Follow us on Facebook, Twitter, Instagram, Tiktok, and Youtube for the l8est entertaining, useful, and informative lists!