The bedroom is where you get the much-needed R&R time after a long day of school, work, or errands. This is why it's important to keep it tidy and comfortable and reflect your taste and personality, just like these celebrities who have shown us a glimpse into their own rooms. While the rooms of these celebrities are on a whole other level, watching their room tour vlogs might just be the push you need to get started on redecorating your own space. Maybe you can even get a few makeover inspos from them. Check out these celebrities' aesthetic bedrooms to inspire you to clean up and redecorate:
Maris Racal
If you love a clean, simple look for your personal space, you'll love Maris Racal's bedroom. Her all-white room adapts a minimalist design with a pretty dresser for her makeup and beauty essentials, spacious shelves for her shoe collection, and hidden storage space for all the rest of her knickknacks. On top of her comfy bedroom, her bathroom is a dream with its marble walls and luxurious bathtub, perfect for a day of relaxing!
Kim Chiu
Kim Chiu stays in different properties depending on her schedule, but one of her favorites is probably her pink-themed condo. From the classy geometric gold wallpaper and the golden arched mirror to the colorful rug and the comfy sofa bed and armchair, there are a lot of cute details we love and we think you'd be able to draw inspo from.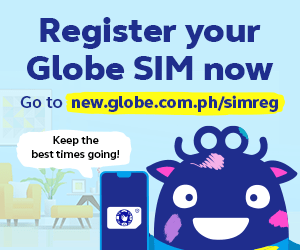 Andrea Brillantes
Chic and playful, the room of Andrea Brillantes reflects her personality. In collaboration with Mundo Design and Build, the young actress' newly renovated space has a little niche for each of her interests, from a vintage-themed accent wall to a merch collection shelf to a nostalgic snack bar.
Alexa Ilacad
Some find it difficult to make their spaces look elegant and Instagram-worthy yet still feel homey and comfy, but Alexa Ilacad is able to make it happen with her bedroom. Her color-coordinate bookshelf, organized vanity table, and monochrome theme add a polished vibe to the room, while the Polaroid photo wall by her door and the fairy lights above her headboard provide the homey feel. We especially love her deskspace, where she displays figurines of her favorite band and other memorable knickknacks.
Sofia Andres
Just like the actress herself, the bedroom of Sofia Andres is as chic, as posh, and as stylish as she is. Featuring a neutral color tone, the room is very much Insta-worthy in every corner from the convenient little kitchen stocked up with snacks and the spacious walk-in closet with all her fashion picks. One of our favorite things is that pretty floral print on the walls of her walk-in closet!
Gabbi Garcia
Unlike the other vlogs on this list, this one isn't about a bedroom, but a walk-in closet. Gabbi Garcia spends a lot of time preparing for events and shoots, so she needs a huge space to accommodate her glam team and everything they need. Designed with clean lines and a geometric wallpaper, the room features a lounge area with furniture, cabinets, and a lot of gold details that bring the whole motif together for a cozy yet chic vibe. It's an ideal inspo for organizing your own closet, but Gabbi also has a tour of her whole house from which you can pick up inspiration for the rest of your home!
Niana Guerrero
Tiktok and Youtube star Niana Guerrero is one of the coolest 16-year-olds on the internet right now, and her room definitely reflects that. Trendy yet functional, the galaxy-themed space has all sorts of gadgets and devices that would just make you wow, from an aurora light projector that beams up a pretty design on her ceiling to several color-changing LED lights (even one that reads "What's up party people!"). She also has dedicated spaces when she wants to game and film her Tiktok videos.
Kendra Kramer
While she has only started her social media accounts recently, 12-year-old Kendra Kramer has been training her eye for fashion and design for much longer. And it reflects on her own personal style and her bedroom. Adapting pastel and neutral colors, the room features a huge dresser for when she needs to do her makeup and the boho-chic lounge in front of her massive TV. Kendra says her "biggest, happiest" spot is her walk-in closet, where she stores all her favorite things from her clothes and shoes to her figurines and K-pop albums.
Follow us on Facebook, Twitter, Instagram, Tiktok, and Youtube for the l8est entertaining, useful, and informative lists!