Money Heist Part 4: Our Gr8est and H8est Characters — RANKED!
Apr 8, 2020 &nbsp • &nbsp Kyzia Maramara
Netflix Original La Casa De Papel (Money Heist) dropped its much-awaited Part 4 on April 3. Eager viewers were given 8 hour-long episodes of blood pumping twists and turns, shocking revelations, and cliff hangers. The episodes were so action-packed and crazy that they will leave you reeling long after the credits have rolled after the season finale. We're not exaggerating.
If you haven't seen it yet, what are you waiting for? We're all literally stuck at home with nothing better to do, it's the perfect time to get lost in the world of our current favorite robbers.
And since I'm stuck at home, shocked from that last episode, here's a reasonable list of the most hated and most loved characters from Part 4. Enjoy.
WARNING: Mild spoilers ahead!
THE H8EST
These are the characters that will make you grind your teeth in frustration. Money Heist has successfully played with our emotions, but that's when you know the script has worked its magic and the actors have done their job.
H8est #4: Palermo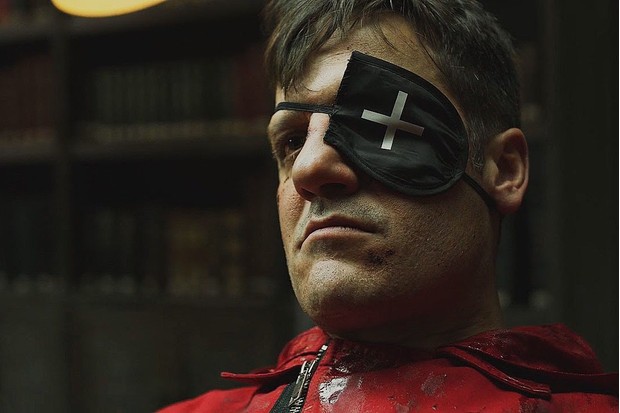 Hot-headed Palermo is one of the masterminds behind the heist on the National Bank of Spain. He and the Professor go way back since Berlin, the Professor's brother, is Palermo's best bud.
Why he's the H8est: He's definitely reliable when it comes to carrying out a plan as impossible as robbing a national bank, but that is only as long as he remains in charge of everything. Once the established hierarchy crumbles (and of course it's bound to crumble from all the stress these robbers are under) and Palermo's ego is bruised, his reasoning snaps and he's done lending his brilliant mind.
Redeeming factor: He recognizes whose side he really is on. But this could come at the cost of another robber's life. And it will take a lot for us to forgive him for what he's done.
H8est #3: Alicia Sierra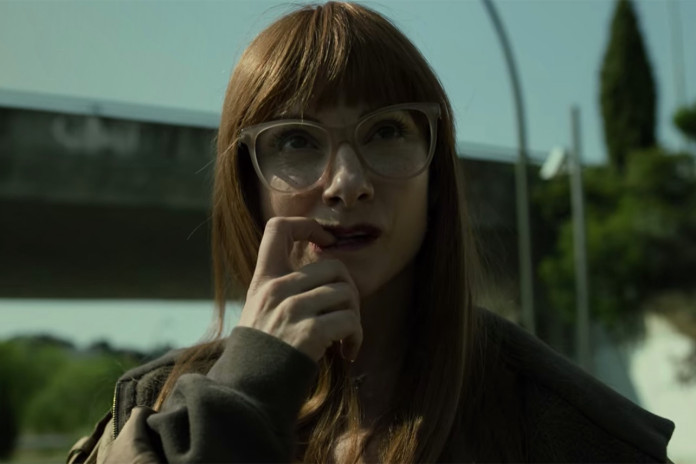 Police inspector Alicia Sierra is the no-nonsense cop with a special hatred for the robbers. She's in charge of negotiating with the robbers and making sure the heist ends in favor of the police, but of course, the Professor isn't going to give her that satisfaction.
Why she's the H8est: This woman might not have a soul. She tortured Rio (buried him alive in the desert!!!) and used Nairobi's son as bait to kill her. Also, Netflix really went ahead and let us fans hate a pregnant lady, huh?
Redeeming factor: She is actually a genius and she never backs down from a fight. Her press conference scene towards the last episode was amazing. You just have to admire when she takes matters in her own hands.
We still hate her guts, but she makes for a great TV dilemma so we'll let it pass.
H8est #2: Gandia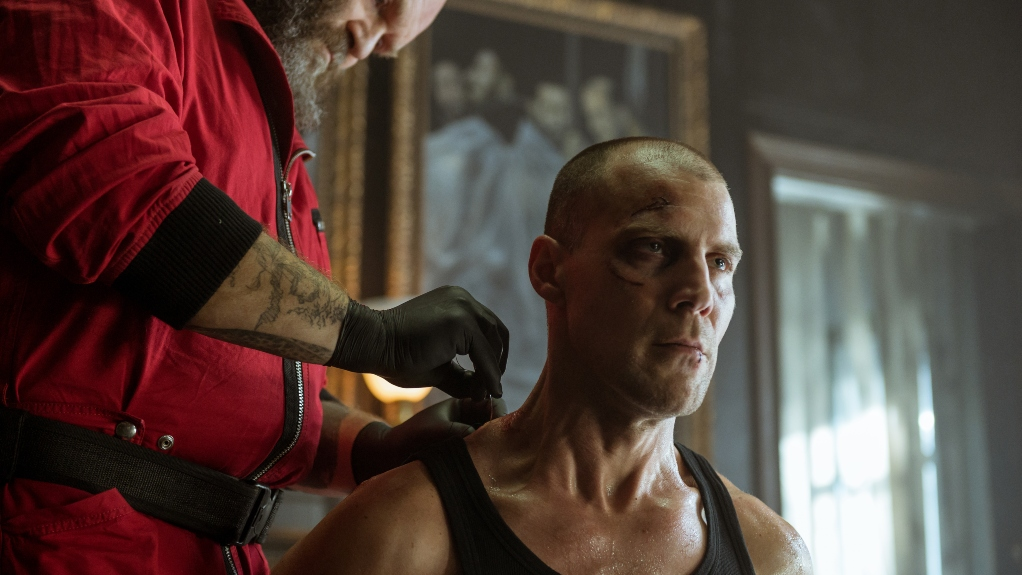 Meet Gandia, the new villain who will teach you what boiling white-hot hatred feels like. Gandia is the head of security at the National Bank of Spain. When the robbers first entered the building in Part 3, he was defeated, humiliated, and hand-cuffed. But don't be fooled, he's as deranged as they get. When he successfully breaks free from his hand-cuffs, he shoves all morals aside and, like a wild animal let loose, he starts to hunt down the robbers.
Why he's the H8est: Gandia is ruthless mixed with a little bit of cuckoo and he straight-up doesn't hesitate to murder, in other words, he's the scariest type of person you could ever encounter. The guy's aura screams crazy for crying out loud! There's also another reason why we hate him but that would be too much of a spoiler to say.
Redeeming factor: I want to say none but let's give the guy a little bit of credit. He was up against the wall, one ugly security guard against a handful of experienced robbers and yet he managed to wreak havoc on the team.  He's persistent, we'll give him that.
H8est #1: Arturito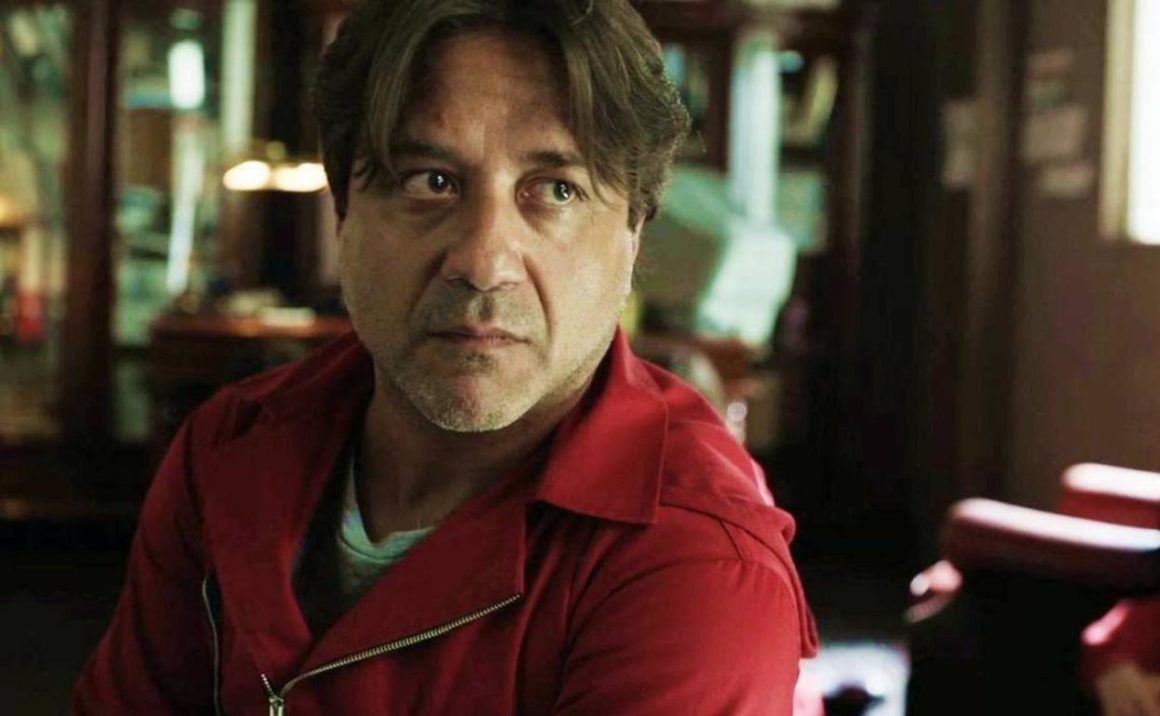 Arturo (nicknamed Arturito by Denver) is not a member of the Spanish police nor a member of the security at the National Bank of Spain. He is simply a civilian with a massive superhero complex, one that pushed him to, once again, be WILLINGLY held hostage by the same set of robbers that ruined his life before. But this time, he's bringing all his PTSD and other issues with him.
Why he's the H8est: Come on. He's Arturito. He has been hated by many since Part 1! But we're hating on him more now (more than we hate Gandia) because he is annoying, irritating, and he takes advantage of women.
Redeeming factor: NONE. Hey Alexa, please Google "How to strangle Arturito when Money Heist Part 5 arrives."
QUIZ: Plan a Heist to Reveal Your 'Money Heist' Spirit Animal
QUIZ: Plan a Heist to Reveal Your 'Money Heist' Spirit Animal
Ina Louise Manto | Apr 03, 2020
THE GR8EST
Welcome to the bright side of the discussion, where we rank our favorite characters from Part 4. These characters have become the greatest saviors of the series and without them, all the mishaps wouldn't be solved and the wrinkled plans ironed out.
Gr8est #4: Marseille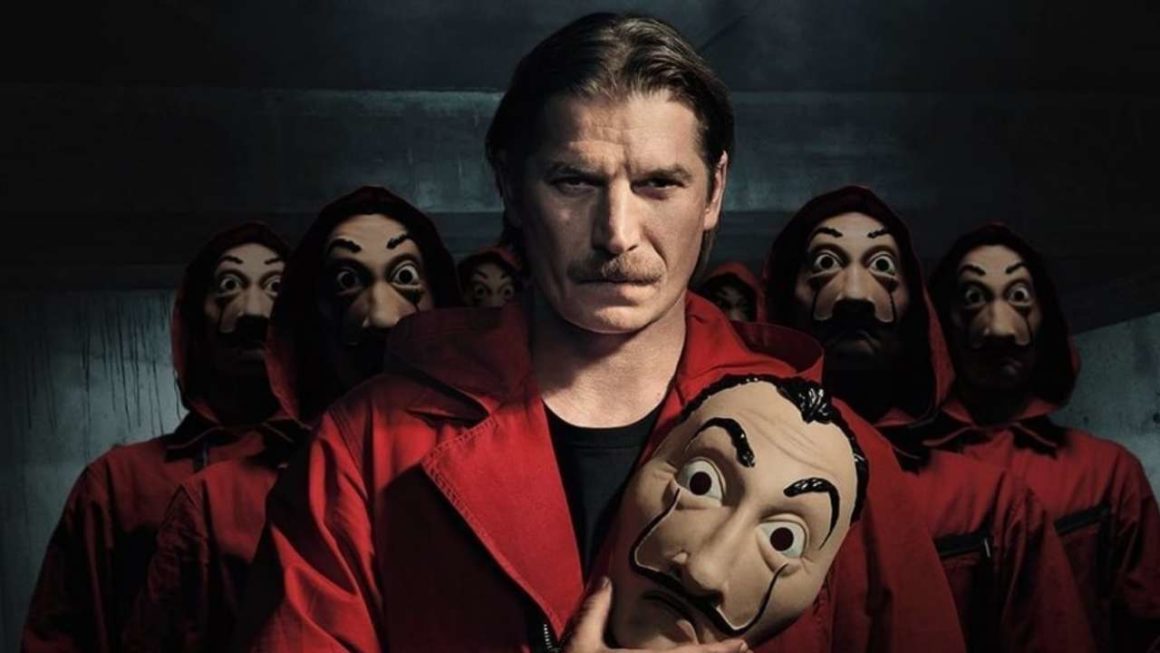 Not much is known of Marseille except that he was probably a hitman and he was a soldier long ago. He is an essential character to the Professor's plan since he is helping the robbers even though he's outside.
Why he's the Gr8est: What do you mean "Gr8est"?! Marseille deserves the Friend of the Year award. He was willing to drive a car full speed into a rock, travel to a desert to threaten people in the middle of nowhere, and be at the Professor's every beck and call. He even made dinner for the starved Professor and told him the story about how much he loved his dog! He takes the cake for being the most reliable robber and for being the Professor's quiet right-hand man.
Gr8est #3: Denver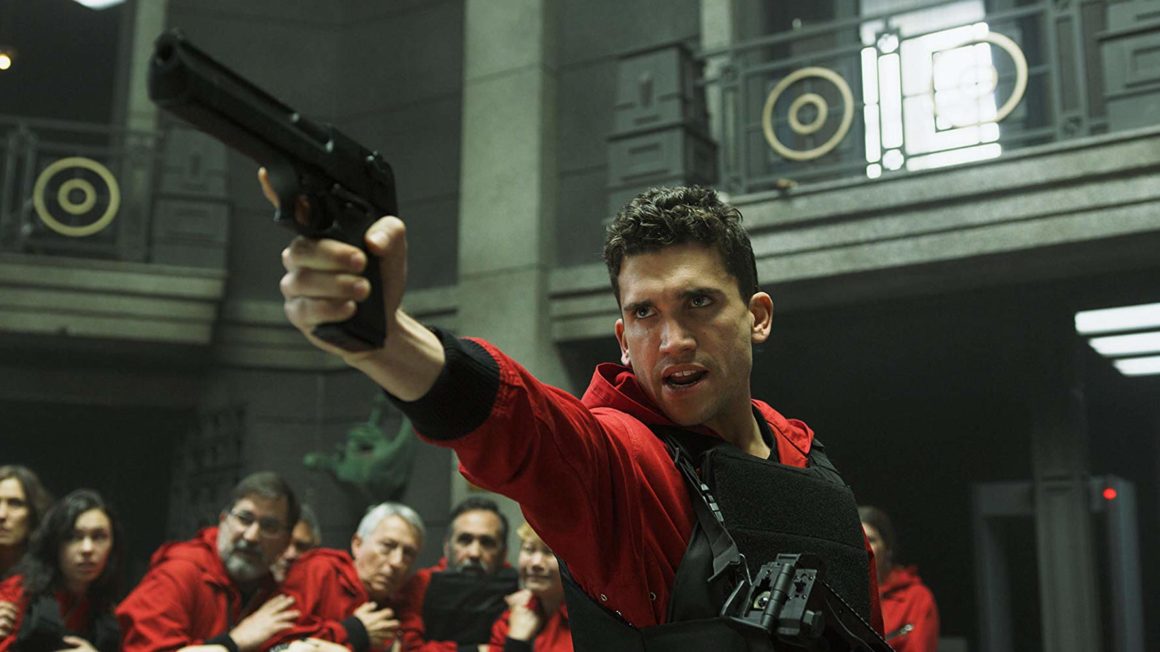 We have loved Denver's character since the beginning because of his good heart and simple ways. And also because his laugh is funny. In Part 4, Denver learns a few things about love, teamwork, and how his team matters to him even if they bicker all the time.
Why he's the Gr8est: He had plenty of emotional growth throughout the 8 episodes. Denver was struggling with extreme emotions brought about by stress and it put a strain on his relationship with his wife, Stockholm. But when his teammates needed him, he readily puts his problems aside and bravely put his life on the line. He may be a robber, but his heart is in the right place.
Gr8est #2: Tokyo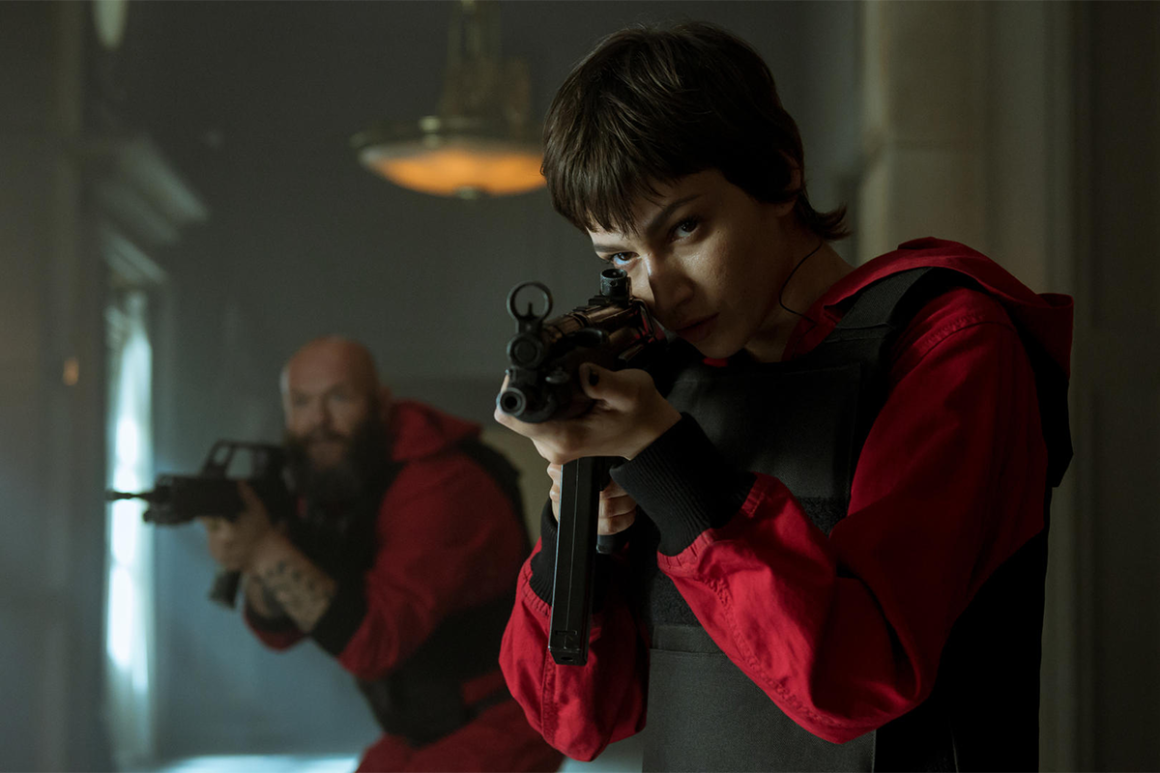 Of course, Tokyo would make the cut on our Top 4. She's the star of the entire show after all and the reason why they're on another heist (and the reason why we get a Part 4 to the story). Her relationship with Rio remains rocky but she had the maturity to brush it aside and to still depend on him after everything.
Why she's the Gr8est: She may be reckless and hard-headed but she deeply cares for those around her and she will stop at nothing to save them or avenge them. She operated on Nairobi when the latter needed it even though she knows nothing about surgery. Tokyo was born a leader and, as she says in Part 4, her skills can't be learned, they're a natural part of who she is.
Gr8est #1: The Professor
No one is surprised but who else would be our most favorite character other than the man who has seamlessly weaved the fabric of all their plans? The Professor has proved time and again that he can save anyone — as long as they listen to his calm voice and stick to his plan.
Why he's the ultimate Gr8est: Because he's The Professor. He is an intellectual who's got everything planned to the T and if he had a resume, we won't be surprised if it says "Capable of multitasking." The guy is an expert at juggling multiple illegal things all at once — think rescue mission on top of an on-going heist. Throw him a curveball and he can dodge it.
You'd think by now that Money Heist would be a predictable series what with the recurring plot of the robbers getting in trouble and the Professor having a backup plan to save them in the nick of time. Sure, that plot is predictable but it's how the Professor's going to do it that keeps viewers on their toes. That and fearing for the lives of the robbers who we now love like they're heroes.
Have you binged the series in one sitting? What do you think of the ending? (If you aren't watching Money Heist yet, what on Earth is wrong with you? Fix that. Now.)