It has been months since we've gone on quarantine, and aside from finishing a bajillion series and movies, you've probably added the most random things on your cart from scrolling endlessly at online shops. You might have also started having too many things delivered at home. Online shopping is fun and very convenient, which makes it all the more dangerous to your budget. Since we're all trying to be responsible adults here, check these money tracking apps that would help you manage and track your transactions better:
Money Lover
Money Lover is a free app that allows you to manage your finances in the simplest way. You can create separate money trackers; whether they're for tracking your savings or expenses. Daily transactions have visualized categories like Shopping, Food, and Travel. Money Lover organizes all transactions and plans into easy-to-read graphs that give a clear view of your spending patterns.
Available on iOS and Android.  
Wally
Wally gives you a 360 view on your money: you get to see what goes out, how much you've saved, what comes in, and what you've budgeted. You can also set alerts for when you need to pay bills so you don't miss them and connect your bank accounts to help you keep track without using other applications.
Available on iOS and Android.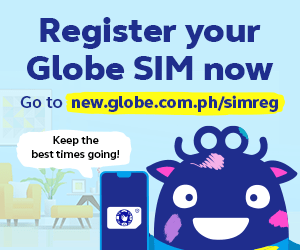 Dollarbird
Unlike most trackers who use daily views, Dollarbird uses a calendar approach on budgeting and tracking your finances. It's basically a calendar, but for money. For a more detailed overview of your expenses, Dollarbird organizes them into categories. You can either view your trackers in timeline mode or graph mode, where you're provided with a series of infographics.
Available on iOS and Android.
Fudget
Fudget is a simple and straightforward money tracker. If you want a direct breakdown of your finances without having to sort them into categories and graphs, you're likely to enjoy this app. With Fuget, you can create lists of expenses and incomes while keeping track of the balance. All you have to do is tap, edit, and choose whether you're using it for a monthly or weekly view.
Available on iOS and Android.
To the Future Lotto Billionaire, Here's How You Should Spend Your Money
To the Future Lotto Billionaire, Here's How You Should Spend Your Money
Kyzia Maramara | Oct 11, 2018
Mint
Mint summarizes and displays all of your accounts and transactions into one page that is easy to understand. The more accounts you link, the more help you get from the app. One of Mint's best features is its alerts. You'll be notified with unusual transactions, when you're spending over your budget, have to pay bills, and paying extra on ATM fees. Mint also gives you custom tips based on your spending and budgeting habits.
Available on iOS and Android.
Honeyfi
If you're in a relationship or married, you might want to check out Honeyfi. This money tracker app is geared towards couples who want to save money, pay debts, and get ahead with life. It's a great tool that would help couples manage their budgets, especially for those who are starting a new family. With Honeyfi, users learn how to save smarter and achieve financial goals easier.
Available on iOS and Android.
Spendee
The team behind Spendee believes that managing your finances should be as easy as shopping online. Spendee allows you to have control over your cash expenses, bank accounts, E-wallets, and even crypto wallets. It gives you a full overview of your accounts: if you know what you spend on and how much you spend, learning your financial habits become easier.
Available on iOS and Android.
Good Budget
Good Budget is an app that would help you become wiser and responsible on your expenses. It uses the envelope system where you organize your income in different categories or envelopes like groceries, takeout, and debts. Basically, you only spend what you allotted for that envelope only and nothing more. Over time, you will learn to control your impulsive expenses and avoid overspending, as long as you're disciplined. You'll be shocked by how much you end up saving at the end of the month!
Available on iOS and Android.
What budgeting apps do you use?