Steve Jobs, Bill Gates, Mark Zuckerberg, Richard Branson, Oprah Winfrey, and LeBron James. What do they have in common? Aside from having the capacity to buy our souls, they all didn't graduate from college. Education, it's overrated!
Sadly, 99.9% of us aren't like them. So, we have to slog our way through the depths of hell also known as school. This month, another batch of lucky earthlings will survive college. This means, copious amounts of bullshit will be uttered anew by clueless fresh graduates (trust us, we've been there). It's a yearly custom. Like hearing the words "real world" in every single graduation speech.
Party everyday!
Valks, later, G? Fresh graduates think they can just party and get plastered everyday now that they're not in school anymore. It's fun but it gets old pretty quick. Like a botched boob job. It gets exhausting, especially when you're retching squelchy nachos on the sidewalk at 3 in the morning and having colossal hangovers. Plus, you can't afford to party everyday when you don't have a job. Unless cheap lambanog is your poison of choice, then by all means.
Good riddance, professors!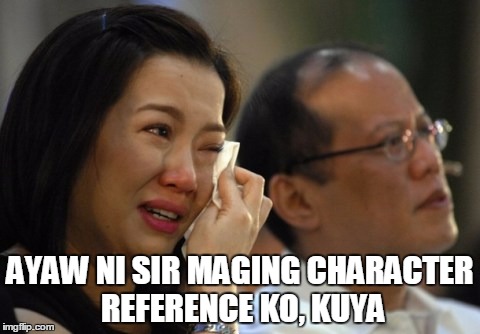 Professors, the modern-day Satans of your school life. You hate them like Manny Pacquiao hates not quoting the Bible. You curse that they walk backwards for eternity. Now that you've graduated, you feel like you're free and invincible—like Ramon Revilla in an action flick. But the truth is you'll still need your professors even after graduation with their employment connections, especially when your job application has already been rejected 2871945 times. They seem like adorable cherubs now, don't they?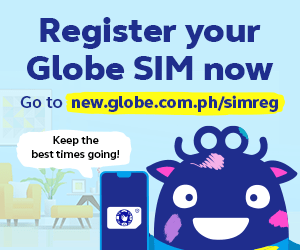 Kita-kits pa rin tayo!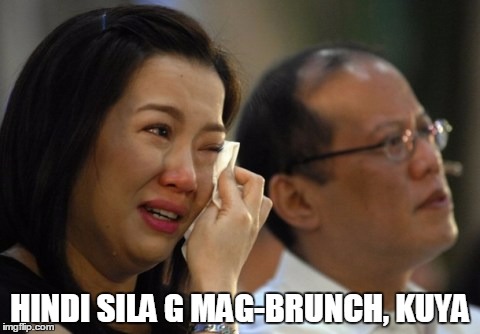 Separation anxiety is the biggest emotional obstacle for fresh graduates. Or as scholars astutely call it: sepanx. You can't wrap your head around not seeing your classmates anymore. So what do you do? You reassure each other that you'll still hang out frequently after graduation. Only, you won't. Soon, you'll prioritize sleep over yakking with your now-former classmates about Ian Veneracion. It's sad but it's true. You'll inevitably forget some of your classmates. Just like all your Spanish class lessons.
I promise to repay my parents!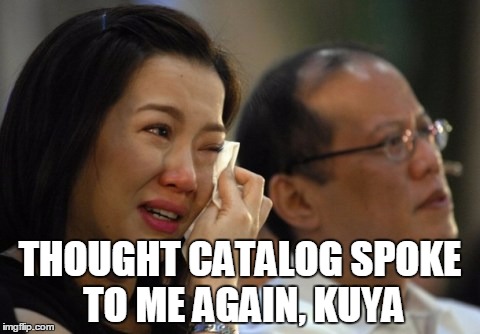 Aww, shucks! It's a sweet thought—paying back your parents' sacrifices for your education. You offer to do household chores and drive them around. You promise to help pay some of the bills. But of course, that never happens! Au contraire, you'll just be a bigger burden in the house with your lazy ass napping all day and ransacking the refrigerator. Your parents will badger you daily and you find solace by commenting on every Thought Catalog article on Facebook.
I'll pursue my true passions!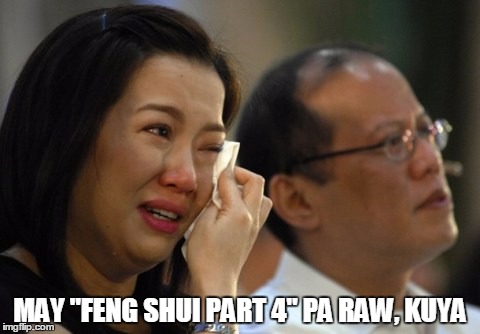 Fresh graduates morph into Renaissance Men and Women upon leaving school. They want to paint, cook, dance, write a novel, direct a short film, etc. They believe they can now do things they were forced to set aside in class. But it's easier said than done. While it's commendable, reality bites harder than Mike Tyson. You need money, time, network, etc. In the end, the only short film you're gonna make is a Snapchat of you crying yourself to sleep.
Can't wait to move out!
You think being independent is awesome? You think not having allowance from your parents is easy? You think it's fun to move out of the house? Wait until your wallet or measly savings dry up. You'll dream of your mom's cooking, your neatly ironed clothes, your yaya's Sunsilk-smelling hair. Fresh graduates tend to romanticize independence. But it ain't all rainbows, butterflies, and Emma Watson GIFs. Most of the time, it's piled garbage and microwaved munggo for the fourth straight day.
Watch out real world!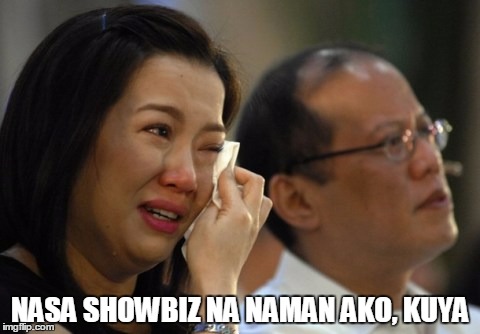 NO, you watch out! You think your college degree is enough to prepare you for the so-called real world? Nothing can prepare you for it! Next thing you know, you're lost in Makati or struggling to balance your paycheck. The competition is brutal, especially when riding the MRT on your way to work. It takes more than algebraic equations and a hard-bound thesis to come out unscathed. It's like Kris Aquino saying she'll quit showbiz. You'll never know what'll happen.
Mag-a-apply na ko!
Ah yes, the favorite line of fresh graduates. It's the more mature, updated version of "Magsisipag na ko this sem!" You motivate yourself. You imagine updating your unimpressive resume, embellishing it with all of your school accomplishments (i.e. Champion, 2002 inter-college sack race) and applying to all the prestigious companies. But in reality, you'll just stay home and update your Mobile Legends ranking instead. Or gorge on leftover pizza while binge-watching cat videos on YouTube. Wait, that actually sounds amazing.
All photos courtesy of Paolo Mariano
Got any more to add on this list? Share them with us below!