Movie Dishes We've
Always Wanted to Try

With most movies, a large order of popcorn is enough to keep the belly calm until the end. For some films, however, the in-cinema snack requirements change. Some movies provide a wealthy dose of food porn that makes viewers uneasy in their seats, drooling and starving.
These films don't only need a buffet of awesome grub; it also calls for a specific dish that's hard (if not impossible) to find. Here are 8 dishes from movies that especially got us yearning for the real deal.
8. High School Musical:
Zeke's Cookies and Crème Brulee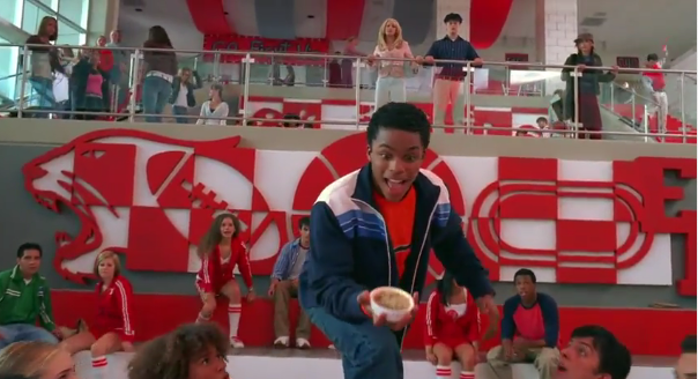 Via j-14.com
Sharpay always dismissed Zeke, but that changed as soon as she got a taste of Zeke's baking skills. It started with Zeke's cookies, which softened Sharpay and even convinced her to go to prom with Zeke. His crème brulee followed, which again got us wishing Zeke was in love with us instead.
7. Ratatouille:
Remy's Ratatouille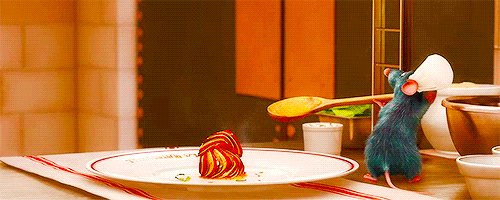 Via sustainableuog.wordpress.com

Via imgur.com
Stewed vegetables never looked this good. Only a magical rat's passion for cooking could take a renowned (and cranky) food critic back to his childhood's best memory. If eating vegetables is what it takes to make us experience that, then fine, we're in! Remake Remy's ratatouille with this recipe.
6. Eat Pray Love:
Liz's Italian Spaghetti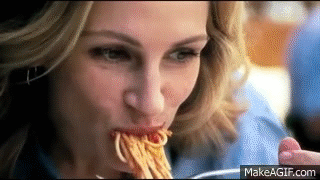 Via makeagif.com
Most millennials dream of doing what Liz' did—escaping routine and traveling alone. We'd put up our kidneys on sale to go on that journey, but the profit from that might not even be enough. So instead, we're gunning for the authentic Italian spaghetti Liz enjoyed while watching lovers do their thing. Who needs a bae to kiss when you can slurp spaghetti? Unlike the former, the latter won't hurt your feelings for sure.
5. Princess and the Frog:
Tiana's Beignets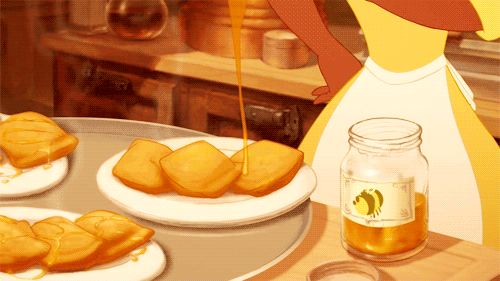 Via rebloggy.com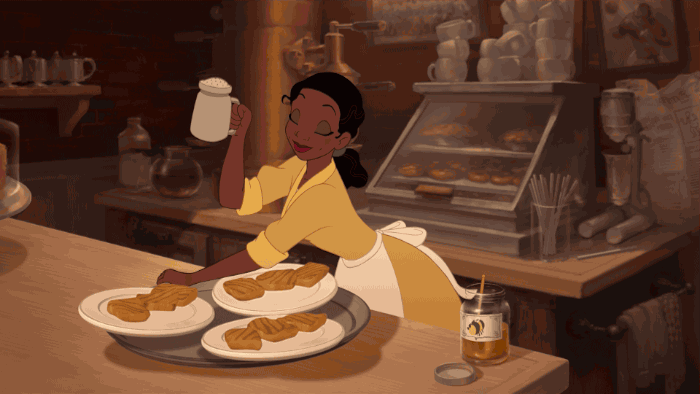 Via giphy.com
We've been trying to satisfy the desire for Tiana's beignets with local donut shops, but nothing has come close. "Take us to New Orleans now and make Tiana's restaurant real pronto," said our bellies. To that, our wallets replied: "The closest you'll get is this recipe. Sorry not sorry."
4. Julie & Julia:
Julie Powell's Beef Bourguignon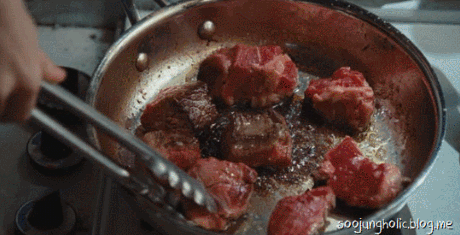 Via m.blog.naver.com
Julie Powell's reverence for Julia Child is not only admirable; it's actually beneficial for the people around her. We would definitely volunteer as guinea pigs for her culinary experiments, especially when she carefully prepared Julia Child's beef bourguignon. We can only imagine how tender and flavorful hers tasted like after stewing it in red wine for two and a half hours. Try this recipe and taste for yourself.
3. Chef:
Grilled Cheese for Percy


Via chefthefilm.com
Remember the epic grilled cheese sandwich Chef Carl Casper made for Percy? It was generously filled with cheese and butter and lovingly cooked into perfection. It got us temporarily wishing we had a chef for a father, too.
2. Chef:
Garlic Pasta for Molly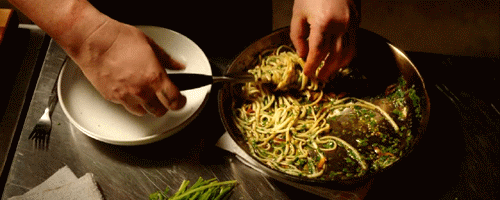 Via buzzfeed.com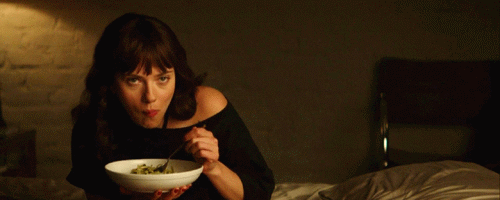 Via wearecinemaniax.wordpress.com
The intense level of food porn from Chef definitely deserves a second mention. Take the garlic pasta Chef Carl Casper made for Molly, for example. With only basic ingredients already in his pantry, Chef Carl created a comforting bowl of pasta that got Scarlett Johansson closing her eyes and shaking her head out of pure satisfaction.
1. A Hundred Food Journey:
Hassan's Indian Omelet
To Madam Mallory, the caliber of a chef is determined by his or her basic omelet. Hassan's version was infused with Indian spices, and it impressed Madam Mallory so much that she hired Hassan to work for her renowned French restaurant at an instant.
This scene was very mellow, but it did the exact opposite to our appetites. Who can resist an extraordinary version of a classic egg dish, prepared by a top restaurateur and a Michelin star chef? We definitely couldn't, and your self-control will probably be just as weak. Remake it through this recipe.
Any other movie dishes you're dying to try? Sound off with those whims below!