One of the weirdest things about the history of the Hollywood release calendar that film nerds will tell you is the existence of "twin movies." Sometimes a pair of movies with an incredible resemblance to one another in terms of story or characters get released in the same year.
Incredibly, this is very rarely a case of two studios trying to compete by ripping each other off. Rather it's believed that it's a sign that there's something in the water that has screenwriters and producers think up the same idea and through sheer development happenstance, deliver that idea to theaters at around the same time.
And with so many scripts being shopped around studios on a constant basis, it's only a matter of statistical probability that this inevitably happens. That or it's an indicator that Hollywood needs to use more diverse story ideas and approve them faster. That we keep getting remakes and reboots of past successes is an indication that this is not happening.
Nevertheless, here are eight pairs of movies with the same plot released within the same year.
2011: No Strings Attached / Friends With Benefits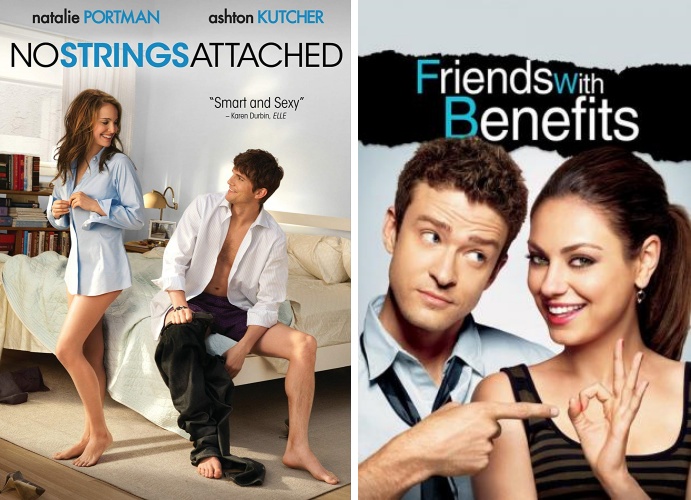 Apparently producers believed that the cure to the floundering rom-com genre was to make them about people bumping uglies before falling in love. Both 2011 movies are about affluent white folk committing to sex only because they're sick of 'drama.' I honestly can't remember which one stars Natalie Portman, Mila Kunis, Justin Timberlake or Ashton Kutcher and I'm not even going to use Google to find out.
Pros and Cons of Dating Your Best Friend
Pros and Cons of Dating Your Best Friend
Meg Santibáñez | Feb 07, 2017
1998: Armageddon / Deep Impact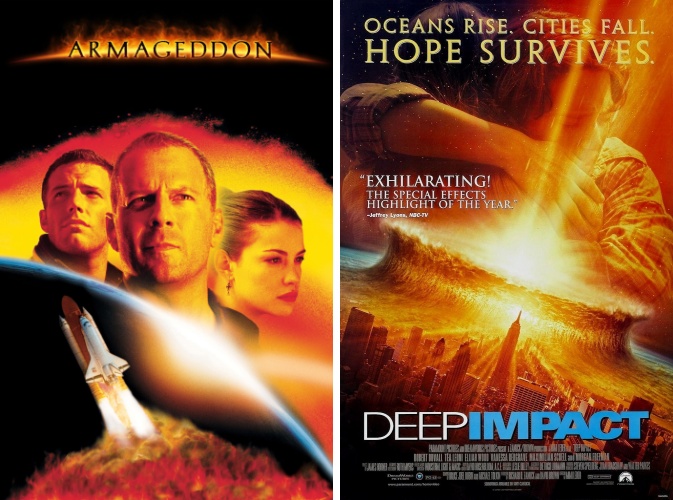 Sometime around 1996 or 1997, Hollywood producers and executives were really afraid of asteroids. That is the only explanation I have for Armageddon and Deep Impact, two 1998 movies about the impending demise of humanity in the face of giant death rocks from space. There are slight differences in terms of tone and attitude, but the plot's the same. Is it too late for two movies about climate change?
2004: Chasing Liberty / First Daughter

The year was 2004 and as frosted tips began to go out of style, so too did teen romcoms. Which isn't a knock on the genre – still love 10 Things I Hate About You, don't @ me –  but Hollywood still wanted to squeeze blood diamonds out of a stone. In both these movies, the US President's young daughter yearns to be free and then falls in love with someone who is secretly serving as her personal Secret Service agent.
2013: Olympus Has Fallen / White House Down

It's easy to make the joke that pretty much every action film is the same barring stylistic flourishes and plot details but it must have taken some chutzpah for two studios to release two movies in 2013 about disgraced white men saving the President. Between the two, it really comes down to whether you prefer Channing Tatum or Gerard Butler, but only Olympus managed to parlay its operatic delusions into a franchise.
1986: Top Gun / Iron Eagle

The year 1986 saw two movies about a hotshot fighter pilot trying to prove himself and get over his daddy issues. Of course, you already know that Top Gun is the more famous one, featuring comedic bro antics that border on the homoerotic and a likable enough romance. But only Iron Eagle had the audacity to take its laughable box-office – $24m vs Top Gun's $176m – and get three sequels made.
2013: This Is The End / The World's End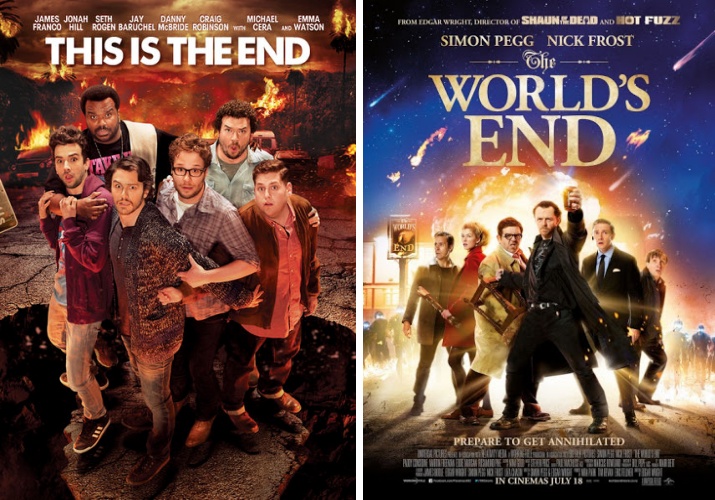 It's kind of incredible that England's legendary actors and Hollywood's comedic frat pack separately made two comedies about partying hard until the end of the world. There's no denying that This Is The End is quite the riot thanks to improv genius, but it's The World's End that emerges  the winner with a better written script and the enduring creative synergy of director Edgar Wright, co-writer Simon Pegg and co-star Nick Frost.
1993/1994: Kalifornia / Natural Born Killers

These two movies are inspired by the exact same story – the notorious killing spree of Charles Raymond Starkweather and his accomplice Caril Ann Fugate. While both films fictionalize these killers and their crimes for purposes of artistic liberties, they focus on the same basic chain of events. But you know what's wild? Juliette Lewis plays effectively the same character in both films!
1998: Antz / A Bug's Life

For most movies with the same plot, either something is in the air or it's sheer coincidence. But these two CG films about talking bugs emerged as a result of an intense feud between a former Disney executive and the studio managers at Pixar.  You can read all about it elsewhere but the fact remains that Antz was a petty attempt by one executive to get back at his former employers. Only A Bug's Life is remembered as part of Pixar's illustrious filmography though.
Know any other movies with the same plot? Drop them in the comments below!