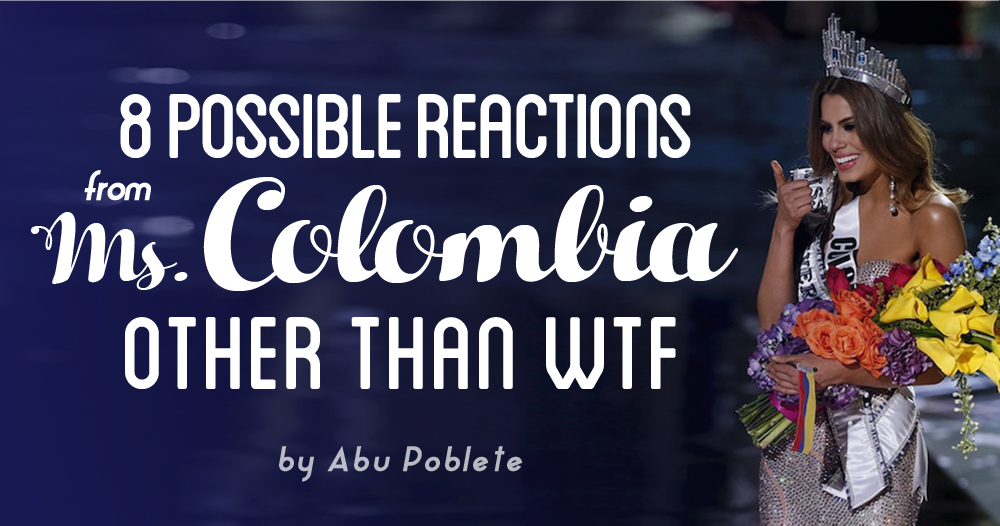 Ms. Colombia Ariadna Gutierrez was calm, prim and proper during the awkwardness that was the Miss Universe 2015 coronation. The crown that could have given her beloved country a legendary consecutive win was slowly taken away from her into the head of Ms. Philippines' Pia Wurtzbach, yet she still appeared poised and gracious and not at all hurting inside. But, what if Ms. Colombia decided to let the coffee in her blood win? Here are 8 possible reactions of Ms. Colombia's after she got #Colombiazoned.
8. Telenovela scene with slapfest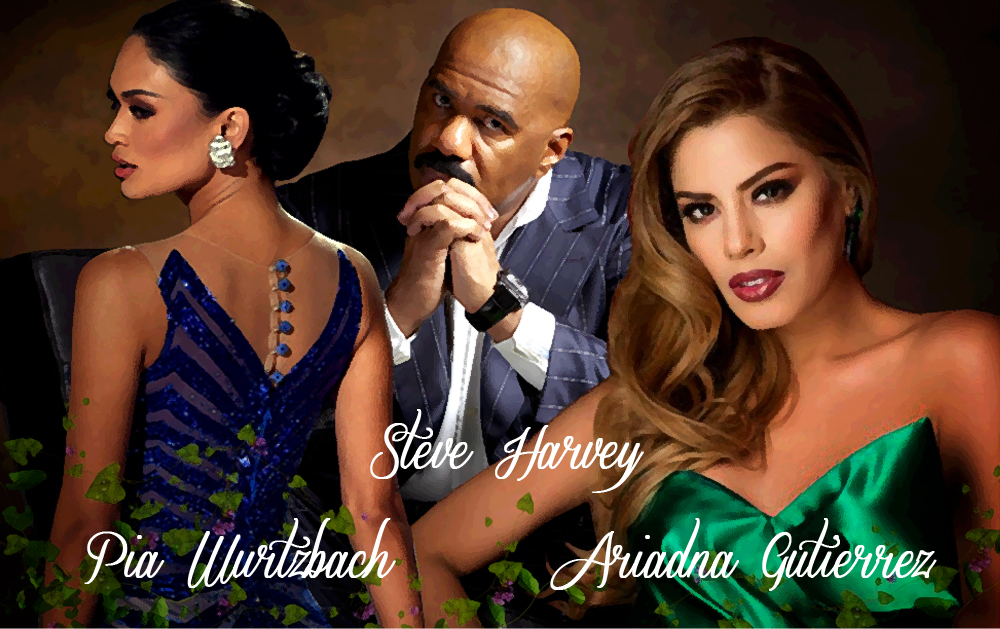 Imagine the typical Colombian or Filipino telenovela taking place on the stage of Miss Universe.
Philippines steals what Colombia thought they owned. Spewing lines ala Thalia in Marimar or Rosalinda, the two girls fight in a word war more intense than that of Amor and Claudia. And since Colombia is multilingual, profanity in English, German and Spanish are thrown at the defenseless Philippines' way.
The two girls start becoming physical, with Colombia grabbing the crown from Philippines' head. They start a tug-o-war with the $4000,000 crown on the line. Philippines' blue dress gets ripped from the fight while Colombia voluntarily rips hers for easy movement. Colombia turns the tugging to slapping, a requirement to any telenovela ever known to man. Steve Harvey, meanwhile, isn't stopping the two girls as he was busy fixing his iPhone's auto-correct option.
7. The slapfest turns into a gun duel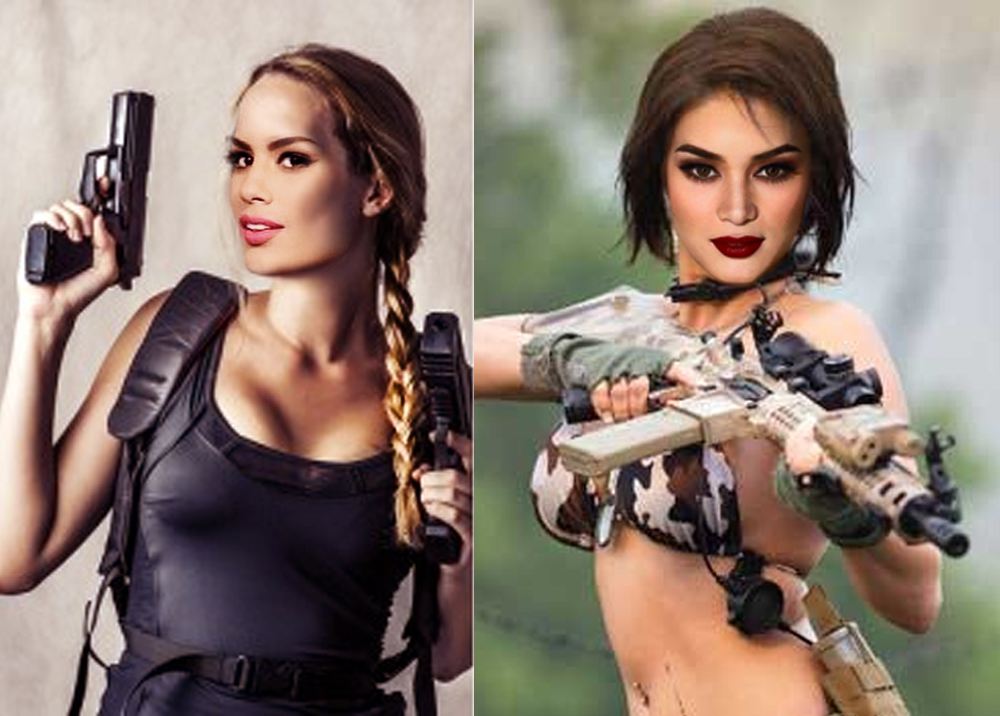 The slapfest wasn't enough for Colombia, she had to raise the ante because she just couldn't get over the fact that she only had three minutes of fame. So she suggested a gun duel, to which Philippines agreed because why not? If the politicians back home can do it, so could she.
The Miss Universe turns into a confidently beautiful bloodbath thanks to Colombia. Steve Harvey has also fixed the auto-correct on his phone. Finally!
6. Ms. Colombia announces her long lost sister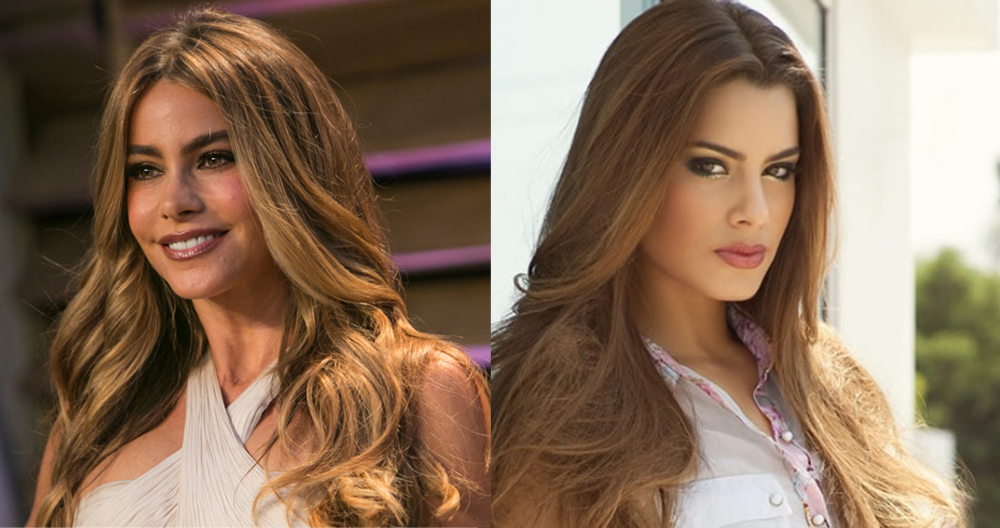 Having apparently lost the competition she worked hard for, Ms. Colombia thought that she should at least get a happy ending from all the coronation drama. She stops her crying, steals Steve Harvey's mic mid-apology, and announces in front of the whole universe that she wants to be reunited to her long lost sister, Sofia Vergara.
"Modern Family star Sofia Vergara is my long lost sister, and I want to let the world know this because I'm sad. Sofia, wherever you are, please come to Colombia and let's have some long overdue sisterly bonding. It doesn't make sense that you're 43 years old and I'm 21, but I'm pretty sure we're twins," Ms. Colombia says.
5. Ms. Colombia pulls a Kanye

Steve Harvey just announced his mistake and everyone, including Ms. Colombia, is astonished by the host's error. And as 2014 Miss Universe Pauline Vega is about to raise her arms to get the crown back, Ms. Colombia expertly dodges her arms and gets away from the reigning queen.
Ms. Colombia just couldn't accept what has happened. She goes closer to the host and suddenly steals the mic in the middle of Harvey's apologies. With swag, she announces to the whole Solaire Theater, "Oye, Pia, I'm really happy for you. I'ma let you finish but I had the best walk and Q&A portion of all time! One of the best walks and Q&A portions of all time!" Ms. Colombia drops the mic and runs outta there, with the crown still on her head.
4. Goes home to her cats and enjoys her pickles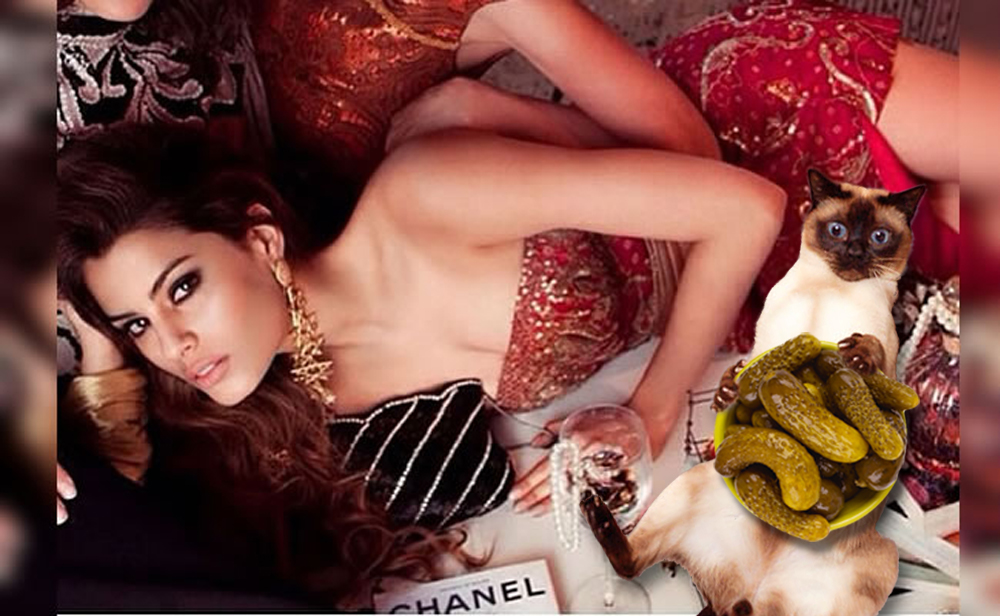 Ms. Colombia, accepting her defeat, will go home to Bogota, Colombia where she can be reunited with her two cats and dog. Ms. Colombia also has an obsession with pickles so maybe she can eat her troubles away with Abril, Gianni, her dog, and jars of pickles.
3. She scolds the guy who made the cue cards
After seeing how the host's cue cards are badly designed and have super small letters, Ms. Colombia marches to the pageant's production manager and demands to see the one who made the cards. Ms. Colombia finds the guy and scolds him, "Oye! Don't you have any decency to at least make the cue cards understandable?! You had one job, bro, and you FAILED BIG TIME." By this time, the cue cards guy is crying for failing so badly. Ms. Colombia continues, "Design is all about the the proper and attractive way of organizing all elements and this cue card is a designer's gateway to hell. The sizing, placement and hierarchy of elements are a mess! Ah dios mio!"
Ah dios mio, indeed.
2. Drink Aguardiente until she forgets about it

With every loss is a stage of denial that you need to move on from. For Ms. Colombia's moving on, perhaps she can drink a shot or two (or lots) of Aguardiente or "firewater," the legendary alcoholic drink of Colombia.
Drinking alcohol is always fun, and if you already had the universe in your grasp just to see it taken away from you in public, it's understandable to drink until you forget about it.
1. Partey until 2016!!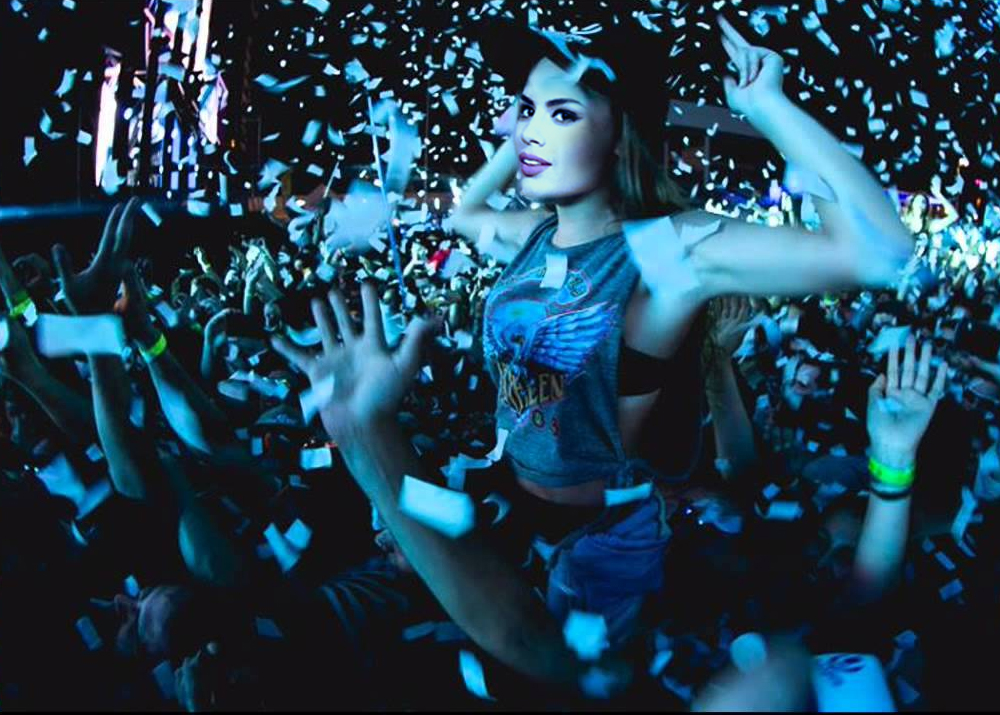 If there's one thing Colombians are known for besides their coffee and beautiful country, it's that they know how to party. Ms. Colombia can make most out of this trait and host a party right after the pageant finishes and until god knows when.
Colombians love partying no matter what occasion—birthdays, weddings, baby showers, baptisms, you name it. Ms. Colombia can just dance all the stress away until the new year. Plus, it's her birthday on the 25th!
Think Ms. Colombia should've reacted differently? Tell us in the comments below!