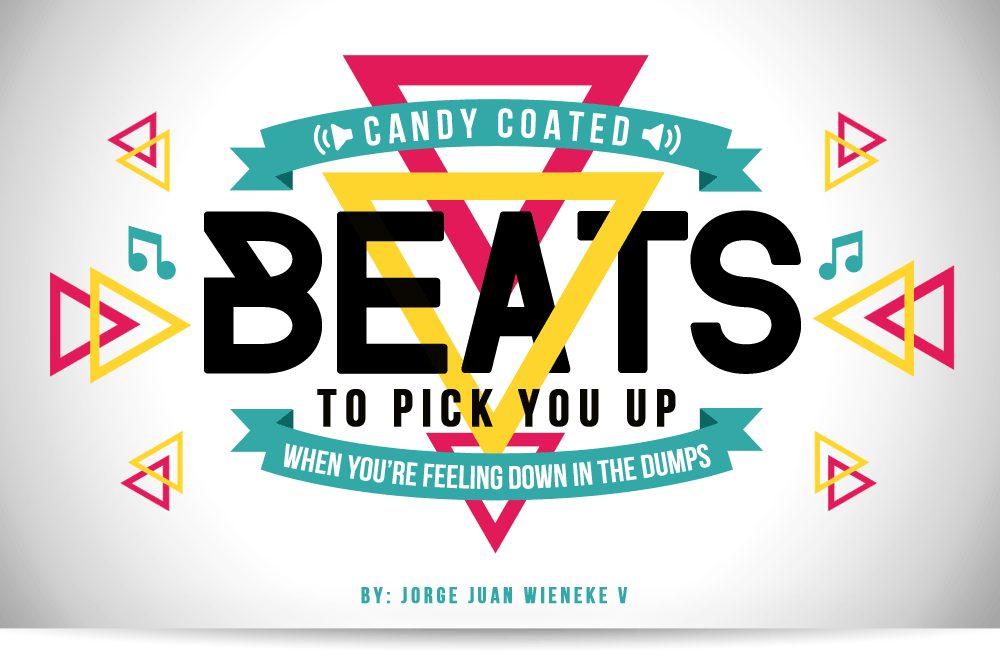 Have you been feeling a bit under the weather lately? Is the recent Mercury Retrograde getting you in a funky mood? Try washing away all that Bad Juju with these easy, feel-good, future-bass injected gumdrops.
8. Tennyson's With You
18-year-old bedroom producer Tennyson from Canada dropped this genre-bending Jazz inspired track called "With You." It not only wraps you up in a warm blanket of cotton candy hugs and kisses but also succeeds in getting you to unawkwardly bust out your Jazz hands. I don't know about you but this song got me falling in love on the first listen.
7. Matra Magic's Synthetics
Nothing picks me up better than a lush soundscape laced over a myriad of sugary lead lines, spitter spattering syncopated rhythms and a harmonic party of nostalgic video game sounds, all rolled up into a lovely three minute journey into the blushiest parts of your inner psyche.
6. Mondaystudio's Love Again:
In the spirit of all things bright, sparkly and shimmering comes this track from internet dweller / graphic designer / producer mondaystudio. It features the world's most famous virtual idol and voice synthesizer Hatsune Miku, and channels enough kawaii energy and Pikachu sounds to send a happy hadouken blasting your way.
5. Nor's Fantasy:
Young producers seem to be ruling the Internet with a rising surplus of future bass and jersey club inspired beats. Here's a track called Fantasy from Nor, a young 17 year old producer that's a member of a number of notable online music collectives (Pure Aesthete, SynthiKate and AttackTheMusic). Dropping us a playful but sentimental sugar rush of a tune; it rises and falls and squeaks and speaks volumes.
4. Ollygon's Sunny Shores:
Ollygon slides us down a bouncy, mallet-drenched adventure into what seems like a cross between a videogame junkie and a deep house fanatic's dream come true.
3. Android 52's – Chop Chop Master Onion's Anime Groove:
Only a Parappa the Rapper fan will get the reason behind the title of this track, but regardless of whether or not you grew up with that specific PS1 game title, I think you'll still find yourself experiencing the same cheer and merriment in this song. Drive away any form of Bad Vibes that could be eating you up at the current moment. Let's take it from Master Onion himself coz, you know . . . "Kick, Punch, It's All in the Mind!"
2. Onnanoko's Supersonic Style:
Let the inner chiptune lover in you simmer in this 8-bit nod to one of the most classic Sega games in history. If these Sonic the Hedgehog SFX don't get you feeling nostalgic and fuzzy on the inside then I'm pretty sure these vigorous and spirited chord progressions will. This track got me reminiscing my good old speedy hedgehog loop de loop, ring collecting days.
1. Lido's I love you:
Norwegian arrangement virtuoso and former pop star turned beat maker Lido champions the Internet with a very breathtaking piece that exhibits amazing musicality and composition. Lido wins over the heart of every listener that finds themselves locking their ears into this.
What are you bumping your head to in this gloomy weather? Share your current playlist with us in the comments!