Some of you who have been single since birth or have been single for such a long time might wonder — is there still hope to find The One? Luckily, some people have become so comfortable with the idea of being single because they're already fulfilled by their platonic relationships.
If there's anything we've learned from Netflix's My Amanda, it's this: friendship can be the purest form of love you could ever have. The film stars Piolo Pascual and Alessandra de Rossi, who are also real-life friends. The characters they play — Fuffy (Piolo) and Fream (Alessandra) — both have their own relationships. But call it fate or coincidence, they just don't end up well with their respective lovers. But having a close-knit friendship they've always had, they manage to get "through the fire, to the limit, to the wall" like the lyrics in Fream's favorite 1984 song by Chaka Khan.
Your guy/girl best friend is not your safety net nor your plan B. But when the going gets tough, they are the home you could always go to. Here are 8 signs you've found your brothers/sisters for life.
People might put malisya on your relationship, but you've just become too comfortable with each other
There are countless times in the movie when you'd see Fuffy and Fream catch each other bare naked. (See: Fuffy in the shower and Fream removing her bra in the middle of the highway.) But hey, it's not a big deal. When you've been this close with your guy/girl bestfriend, you've already seen way too many things so seeing them in their full glory isn't shocking anymore. And even if people read into this, it doesn't even bother you.
People would always ship you to be together but it just won't work. Try harder, folks!

The usual suspects are guilty of this: your parents, grandparents, and even your closest friends. We hate to break it to them, but no matter how hard they try to serve as pimps for you guys, it just won't work. For those who have been friends together for a long time, it's easy to understand why people always ship you — you're just sweet with each other. But calling it sweet doesn't capture what you have, which might be more like a sibling-like love. So lola, sorry to burst your bubble, but you may now rest your case. All that pimping will get you nowhere.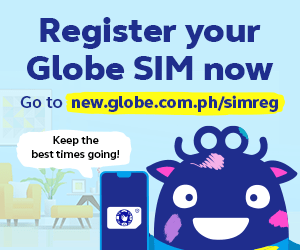 You accept each other — flaws and all
You understand that your friend is a flawed, complex individual — just like you and everybody else. You let each other see the worst parts of you, and still love each other in spite of that. Of course, you still call each other out for bad behavior, but you also know when to give them a break. And even without uttering a word, when your bestie made the dumbest mistake, you just know better than to nag him/her even more about that stupid mistake. As Fuffy says to Fream, "I'll choose you lagi kahit mali ka."
They'll be with you through pain, literally

Got your heart broken? Your true friends would rush to you in a heartbeat. But what about a bad fall from the bathtub? The body-wrenching pain when getting a tattoo? Fuffy and Fream were there for each other through all that. Whether you're talking about physical or emotional pain, there's no denying that friends can make it easier.
They'll stand up for you — even when you won't
If you're a girl and you have a guy best friend, don't even question him if he gets mad at you for hiding your black eye from him. If he sees your bruise and you haven't even confessed the reason behind it, maybe you should start texting your boyfriend to run for his life. Tumakbo ka na boi!
They are your constant travel companions

When Fream had a bad fall for the nth time, Fuffy just know exactly what she needed. And so he came right in front of Fream's doorstep. Without saying a word, he gestured with his head leading towards the car. Fream burst out from her door and rushed towards Fuffy, and she let his comforting arms envelop her sadness. They didn't need to say anything, but the gesture alone was powerful. What would it take for us to heal from our traumas? We don't really know. But all we're certain of is that when we're together, we're stronger. Don't we all need that?
We can let our guard down and be our most vulnerable self

Fuffy got us all tearing up when he said, "Maging totoo ka sa iyong kalungkutan at bigyan mo ito ng kahulugan. Kapag malungkot ka, mararamdaman ko agad. Kapag tatawagin mo ako, nariyan ako agad." Friends can sense our emotions. We all have our walls up and our masks that we put on as we walk through the hostile environment outside. But once we come home, we remove all layers of clothing as soon as we arrive at our doorsteps. Your friend is a house you could always come home to. They're the comforter that keeps us warm even when we've stripped down to our most vulnerable selves.
You grow together

You've enjoyed your 20s partying together. And then you hit your 30s, 40s… your party-self days are over. You want to settle down. You meet someone unexpectedly. You fall in love. And in these unexpected moments, we just want to share it with our friends. Most of them have different priorities now — taking care of their children, working beyond office hours, out for a family day. Not the same party person as before, but with just one call, you know they'd be more than happier to hear that someone's putting a smile on your face. And we think that's beautiful.
Does this list remind you of any of your friendships?