ICYDK, Bea Alonzo has been rumored to have a new flame. For nearly a year now, the actress has been linked to fellow actor Dominic Roque, who seems to be wooing her so well that we are so kilig even though we're just seeing a tiny fraction of their interactions. If you want to get as kilig as we got, read on to find out the relationship timeline of Bea Alonzo and Dominic Roque.
Jul 2020: Nabighani
View this post on Instagram

The very first photo that got us hooked with this rumored relationship is this subtle photo of Dominic with a lady who looks like Bea (at least based on the parts we can see). The actor captioned the photo, "Tila ako'y nabighani… ♥️" Which is honestly relatable.
Sept 2020: *kiss emoji*
Bea posted a photo of herself on Instagram, and fans were telling her how pretty and how ethereal she looks. Until they were all pleasantly surprised when Dominic himself commented a kiss emoji on the post.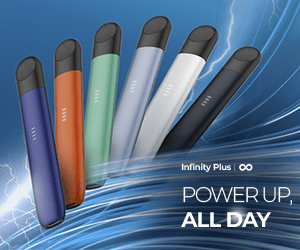 Oct 2020: Happy birthday Bea
View this post on Instagram
On Bea's birthday, fans of the couple thought nothing was going to happen. That is, until Dominic swooped in with a last-minute birthday greeting. He posted a photo of the two of them looking at each other, captioned with a simple "Happy birthday" and a kiss emoji. Bea commented teasingly, "Umabot! 😂"
Jan 2021: Dinner date
View this post on Instagram
On consecutive days, the two posted photos of them eating in what seems to be the same restaurant. And the photos even look like they were taken by each other! Dominic was holding some wagyu beef with a pair of chopsticks, while Bea was drinking some wine. But you could def spot the chopsticks and holder like the ones in Dom's photo right in front of Bea.
Feb 2021: Amanpulo trip
View this post on Instagram
View this post on Instagram
From dinner dates to an out-of-town trip! Fans believe the couple were together in Amanpulo when they posted some photos featuring similar backgrounds and locations. Dominic pinned his location as Amanpulo, but Bea didn't put any location. Fans are pretty sure they were in the same place, though.
Apr 2021: Dating but not yet exclusive
View this post on Instagram
In an interview with Mega Entertainment, Bea finally confirmed that yes, she and Dominic are dating. But when she was asked if they were *exclusively* dating, she answered: "No. Wala pa kami. Ang hirap kasing sabihin, alam mo, parang in a way, as much as I don't want to be a prisoner of my past, meron din akong parang, nahihiya ako sa mga tao na 'I'm 33, I am dating.'"
Jun 2021: HHWWMPSSP
Okay, so Bea and Dominic were not exactly Holding Hands While Walking May Pa-Sway-Sway Pa in this video. But you could imagine it, right? The two seemed to be out on a dinner date just last month, as seen in the Tiktok post. And while the video was full of mouthwatering Japanese food (a favorite of the couple, it seems!), it ended with some kilig factor, a.k.a. hand holding! We could definitely see them holding hands while walking around after dinner.
July 2021: (Birthday) Party in the USA

Early this month, both Bea and Dominic were already spotted in the US. The rumored couple have posted photos within days (or hours even) of each other and in what looked like the same places, as eagle-eyed fans observed. He also welcomed her to Los Angeles with some comments on her most recent Instagram posts, including the now-viral "I*y [kiss emoji]" comment. (Like we didn't know what that could be saying, Dominic?!)
View this post on Instagram
And now fans are going crazy with Dominic's latest IG story: a video of him and Bea spending time together during his birthday. A year since they were first spotted together and it seems the two are very much happy with each other. While there's still no confirmation if they are *exclusively* dating (and even if we're feeling so single 100x more today), we're just as happy for them!
Follow us on Facebook, Twitter, Instagram, and Youtube for the l8est entertaining, useful, and informative lists.