Confidence is a powerful thing. When you embrace yourself fully, you can accomplish almost anything—even things beyond what you'd dreamt possible. These eight women from all walks of life demonstrate just that. Here, they share their inspiring stories on how they unlocked their full potential by believing in themselves.
Sam Zaragoza, Entrepreneur
There was a time when Sam's lack of confidence found her constantly comparing herself to others. "Becoming a mom changed everything," she says. Motherhood has helped her gain perspective and realize what's really important. It has even paved the way to finding her passion and becoming #GandangWalangHiya. Today, apart from her role as a wife and mother, she is a successful writer, editor, and entrepreneur. Goals, amirite?
Joyce Placino, PR Practitioner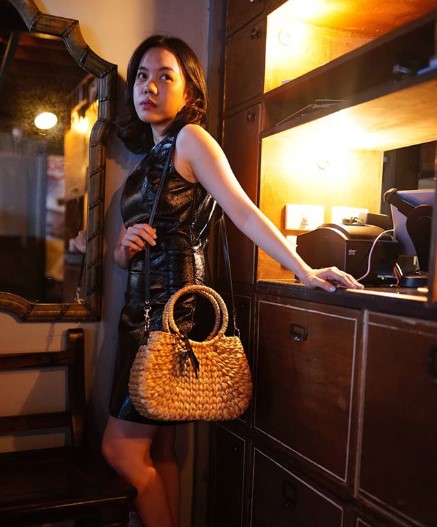 Joyce is a public relations practitioner who hustles behind the scenes, but is also not afraid to take on the spotlight as the work demands, from hosting events to modelling. When the situation calls for it, she knows when to bring out the #GandangWalangHiya to seize the moment and make it work. Her secret? Her many years building her expertise in the industry. She sums it up best: "Knowledge is confidence."
Gela Gundran, Graphic Artist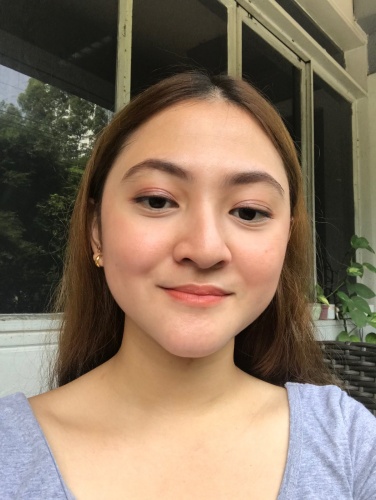 25-year-old Gela is a go-getter who takes pride in her work, not letting anything or anyone keep her from her goals. A true #GandangWalangHiya woman, she's the kind of person who isn't easily swayed by other people's opinions. In fact, she takes pride in disregarding the norms and standing firmly by her beliefs.  "I know myself and I'm confident enough to brush away what others think of me," she says. Women who live fast-paced lives Gela need a fuss-free moisturizer like Myra Smooth Glow Facial Moisturizer to hydrate the skin.
Cat Wong, Accounts Director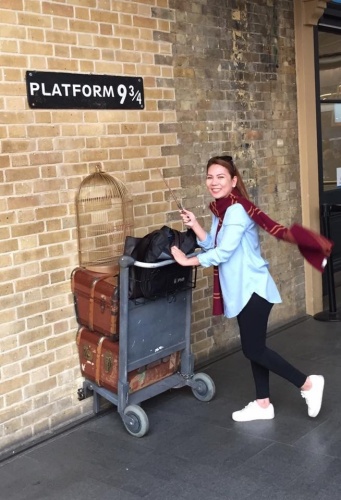 Embracing a positive outlook always comes hand-in-hand with building self-confidence. Cat is able to juggle her many roles as a career woman, mom, and wife—as well as enjoying her simple pleasures of food, travel, and nature—by always looking on the bright side of life. "I'm always grateful for what I have right now," she says. Cat keeps her spirits high by taking care of her health. She does this by maintaining a healthy diet, exercising regularly, and consuming supplements like Astaxanthin + Lycopene + Vitamin E Food Supplement Soft Gel Capsule (Myra Ultimate).
Cristina Morales, Editor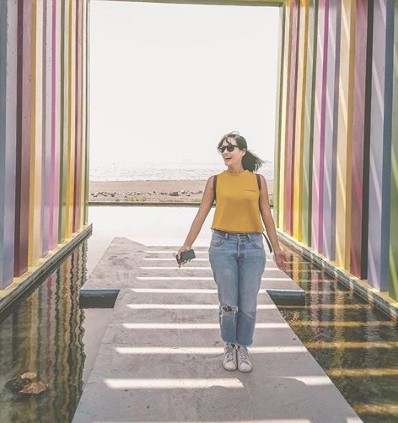 Cristina's experience with childhood bullying left her with low self-esteem and social anxiety. Though she still struggles with negative thoughts every now and then, she's resolved to be #GandangWalangHiya and get past them by focusing on doing a good job and letting her work speak for itself. "I think the secret to confidence isn't about having absolutely no insecurities, but not letting them bring you down," she says. "Basically, fake it until you make it." But there are some things you can't fake—like healthy, glowing skin. This is is why Cristina swears by D-Alpha Tocopherol (Myra E), a Vitamin E supplement.
Mara Cabatbat, Cosplayer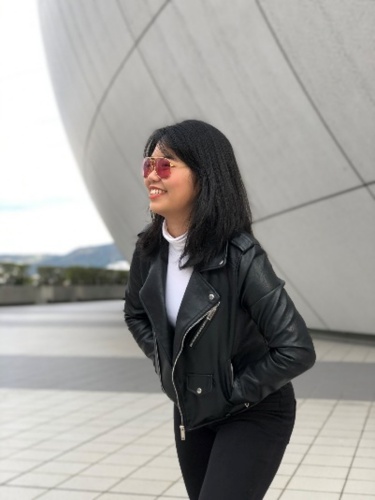 It's been five years since Mara's love for Japanese pop culture led her to cosplaying. Though she has always considered herself an extroverted person, cosplay was challenging in that she had to get used to strangers asking for pictures and striking up conversations. This experience helped her become more outgoing and approachable in her everyday life—in short, #GandangWalangHiya. "Knowing your true self and accepting your perfect imperfections gives you confidence," she says. "Confidence will never fail to bring out the best in you." Because heavy cosplay makeup can take a toll on skin, a gentle cleanser like Myra Fresh Glow Facial Wash could help girls like Mara keep their skin clean and fresh.
Abbey Malvar, Media Relations Officer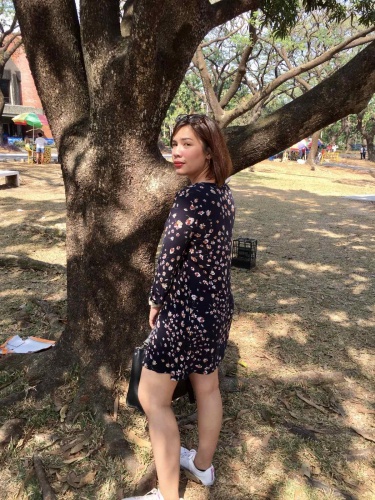 24-year-old Abbey is a former student athlete who played for the women's volleyball team of Miriam College and for Colegio de San Juan de Letran's Institute of Communication. Though that experience helped build her self-esteem, she's no stranger to insecurity. "When I resigned from my job in the public sector, I found myself questioning my capabilities," she says. These negative thoughts were quickly put to rest when she landed a job where her talents could shine. There, she was surprised by what she was truly capable of. Her advice for people struggling will self-doubt? "Don't be afraid of failure and rejection because that is where growth happens."
Kaye Chua, Accounts Manager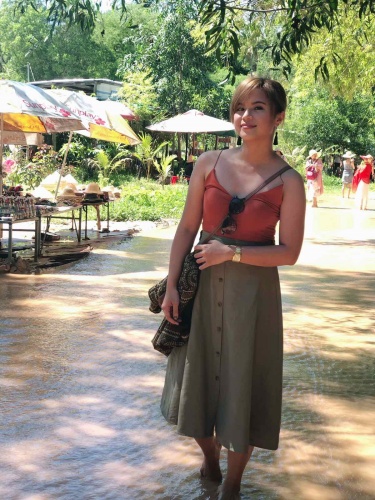 Like many creative types, Kaye can be quite self-critical, especially when it comes to her art. However, she does take pride in the artworks that she manages to finish, posting them on her social media or even giving them as gifts. Apart from being a talented artist, Kaye is also a regular volunteer for several NGOs. "Confidence, for me, is something that is passed on," Kaye says. "I feel confident about myself when I see that the things that I do, big or small, create a positive impact on the people around me." A vitamin-enriched body lotion like Myra Classic Moisturizing Vitamin Lotion may help keep skin hydrated so multi-faceted women like Kaye can focus on pursuing their many passions.
Confidence can take you places. These women are all bold and courageous with the help of Myra. They show us how to love the skin you're in and just how far confidence can bring us.
Walang hiya? More like #GandangWalangHiya. For more details, visit myra.com.ph/gandangwalanghiya
This article is for information purposes only and should not be used as a substitute for professional medical advice. For diagnosis and treatment, consult your healthcare provider. If symptoms persist, consult your doctor.
ASC Reference U065I021920M