The newest game addiction that's taking the internet by storm is not PUBG or Clash of Clans or any of those kinds of games. It's soft, domestic, and is essentially a 100% upgrade from our favorite childhood toy, the Tamagotchi.
Adorable Home is available on both Android and iOS. Filipinos love it so much there's even a Facebook group dedicated to all things 'Adorable Home'! If you need more motivation play the game, consider that even celebrities are playing it.
uwi na @TheKhalilRamos pic.twitter.com/Pfqb9NSR0N

— Gabbi Garcia ♡ (@gabbi) February 23, 2020
Pls lang Gabbi and Khalil, kinikilig kami
Getting enough love to furnish your perfect home and feed your cats (and partner) in the game can be quite a challenge. Here are some Adorable Home tips and tricks you'll need to make your virtual dreams come true.
How to properly stroke your cats
saw diz on fb guys! Hope it can help y'all ctto.#AdorableHome pic.twitter.com/puUcOFam7x

— . (@kayerean_a) February 18, 2020
Adorable Home lets you build a home complete with a partner to live with, pretty furniture, a space you can design according to your whims, and cats to take care of. Of course when it comes to cats, "taking care" isn't easy. There's even the Queen B: Elisabeth the Cat whose attitude is so catty it made this player turn her into siopao. Oops.
How to make sure your cats get showers
#AdorableHome Take a shower game ez pz tip: don't waste your time tilting your phone, place your phone in to a flat surface then slightly lift the right side of your phone until it is balanced.#gAmEr pic.twitter.com/6uHXxPP7EC

— (@chrstphrjun) February 21, 2020

Those cats have a mind of their own and won't let you earn hearts in peace. Outwit them!
Beat The Traffic Blues: 8 Mobile Games You Can Play While You're Stuck In Traffic
Beat The Traffic Blues: 8 Mobile Games You Can Play While You're Stuck In Traffic
Bianca Katipunan | Feb 25, 2020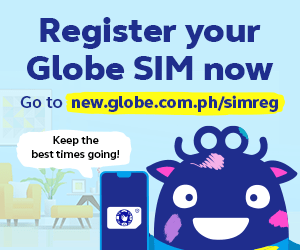 Avoid those ads and get those hearts
kapag iaaccept mo yung love, damihan at bilisan mo yung tap para madagdagan yung 80, hindi niyo na kailangan manuod ng ad! pic.twitter.com/dqVs2KFcn3

— ⁷ (@EUPHORIAJJK1997) February 22, 2020

Because we don't need ads, we need to play!
Go dark and cheat your way through
HEART CHEAT CODES ON ADORABLE HOME.
LEGIT pic.twitter.com/74olzplFTQ

— ❤ (@kimmeee03) February 23, 2020

If you're hell-bent on unlocking everything in one go, try these cheat codes. But then again, you won't enjoy something you didn't work hard for.
How to get more hearts
ㅡ after doing your cat duty (shower, cutting nails, and stroking) you'll be asked to choose whether you choose 80❤ & 160❤, tap them both at the same time and you'll get 240❤

— ↳✧;; ❛sol⁷ is missing cheol (@solxcutie) February 22, 2020
ㅡ food combo to get more ❤ pic.twitter.com/524gIDDvqj

— ↳✧;; ❛sol⁷ is missing cheol (@solxcutie) February 23, 2020
This Twitter user and fellow 'Adorable Home' player dishes out useful tips and tricks in their handy Twitter thread that you might want to bookmark.
Getting bedroom upgrades faster
saw this on fb

adorable home stans here's how u can unlock that bedroom upgrade faster lol pic.twitter.com/sJv7znkqYM

— jiwoo enthusiast (@hayakejw) February 22, 2020

You're impatient, of course, so unlock the bedrooms faster with this hack.
Reel those visitors in
Decorate your garden ✨

-the more stuff you have the more visitors you get
-n more visitors means more love also you get pic.twitter.com/cPfKJNK3Qi

— ℍ⁷ ʕ´•ᴥ•`ʔ (@missy_nicsy) February 24, 2020

Twitter user @missy_nicsy's thread was made to let players get the most hearts without cheating. Playing a game without using codes or hacks make the entire thing all the more challenging and fun.
How to earn more hearts from food
ㅡ always give dried fishes to cats = collect more ❤ from it

— ↳✧;; ❛sol⁷ is missing cheol (@solxcutie) February 22, 2020
for bento, give the most expensive food bc more expensive = more ❤ from it

— ↳✧;; ❛sol⁷ is missing cheol (@solxcutie) February 22, 2020
Adorable Home is such an addicting mobile game hit for Filipinos (or anyone around the world, really) because it's simple – it's a game that lets you have your dream home complete with dream furniture and bedrooms, play with your pets, and have your partner with you. There's no traffic, no politics, no bad vibes, except maybe when your S.O. takes their time getting home or if the cats are being a pain in the neck.
It's a welcome distraction and it's totally forgivable if you want to play this the entire day.
Are you addicted yet? Share your Adorable Home tips below!