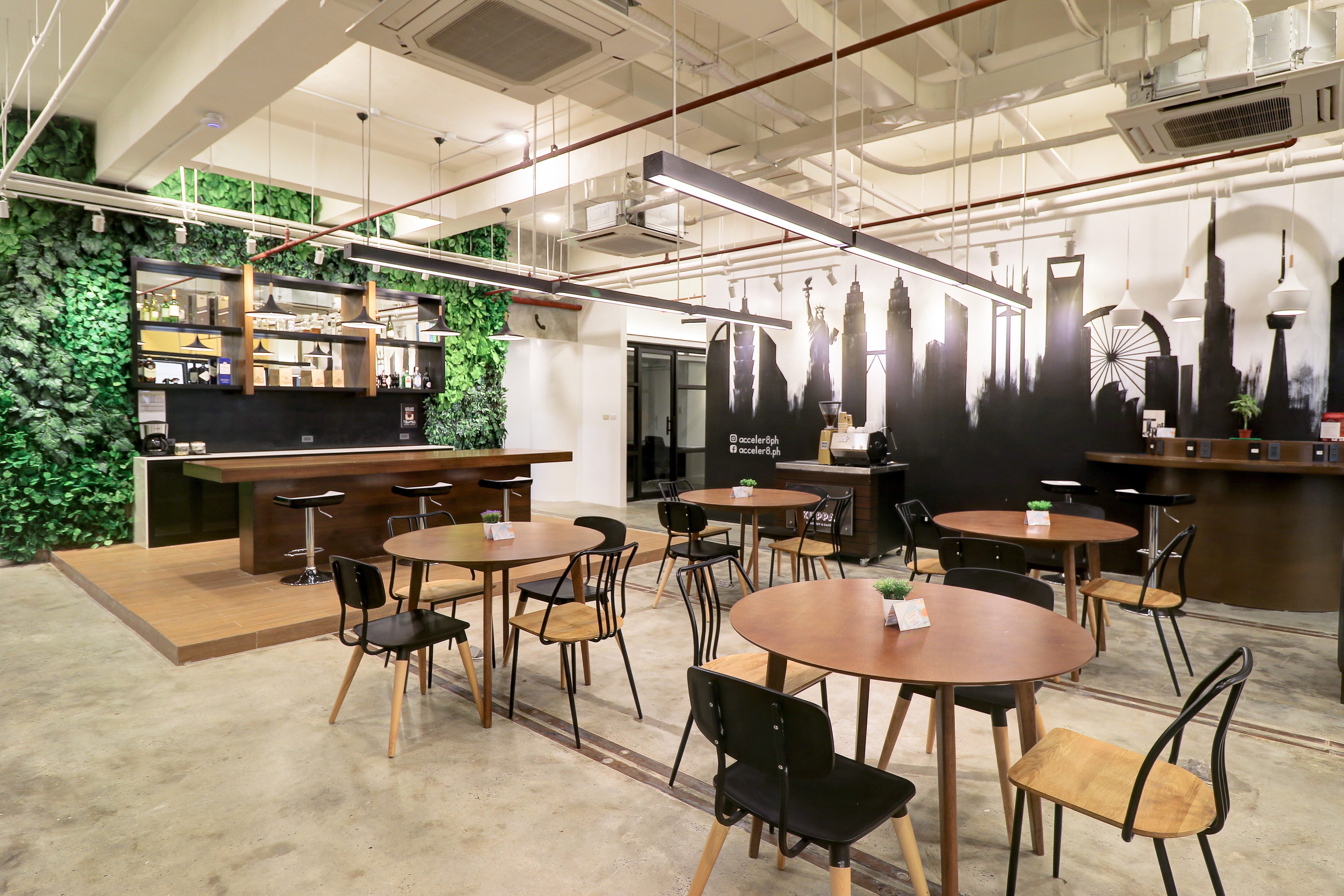 The N00b's Guide to Co-Working Spaces
By Tynne De Leon

There are a huge number of freelancers and startups in the Philippines, mostly Yuccies, who do their work by hopping from one coffee shop to another. But the unstable and noisy environment of most coffee shops may not be that conducive to those looking to conduct their business while mobile. It can be hard to concentrate when you're hearing that juicy chitchat of the group of titas next to you, or being privy to the lover's quarrel of a couple from a  few tables away.
This need for a more comfortable and flexible space has paved way to the boom of the co-working concept: working in a shared and interactive environment with other freelancers from different industries. It's essentially the adult version of a classroom, minus the teachers.
There have been a lot of these spaces sprouting in the business districts of the metro. What makes them attractive to most millennial workers? And how do you know which is the right one for you?
Here's an 8List guide to co-working spaces:
8. Creative Interiors
One thing that attracts people to co-working spaces is the bursting creativity within its walls. Increase your work productivity with a refreshing environment where you can relax surrounded by appropriate aesthetics. Here are some of our personal favorites from our local co-working spaces: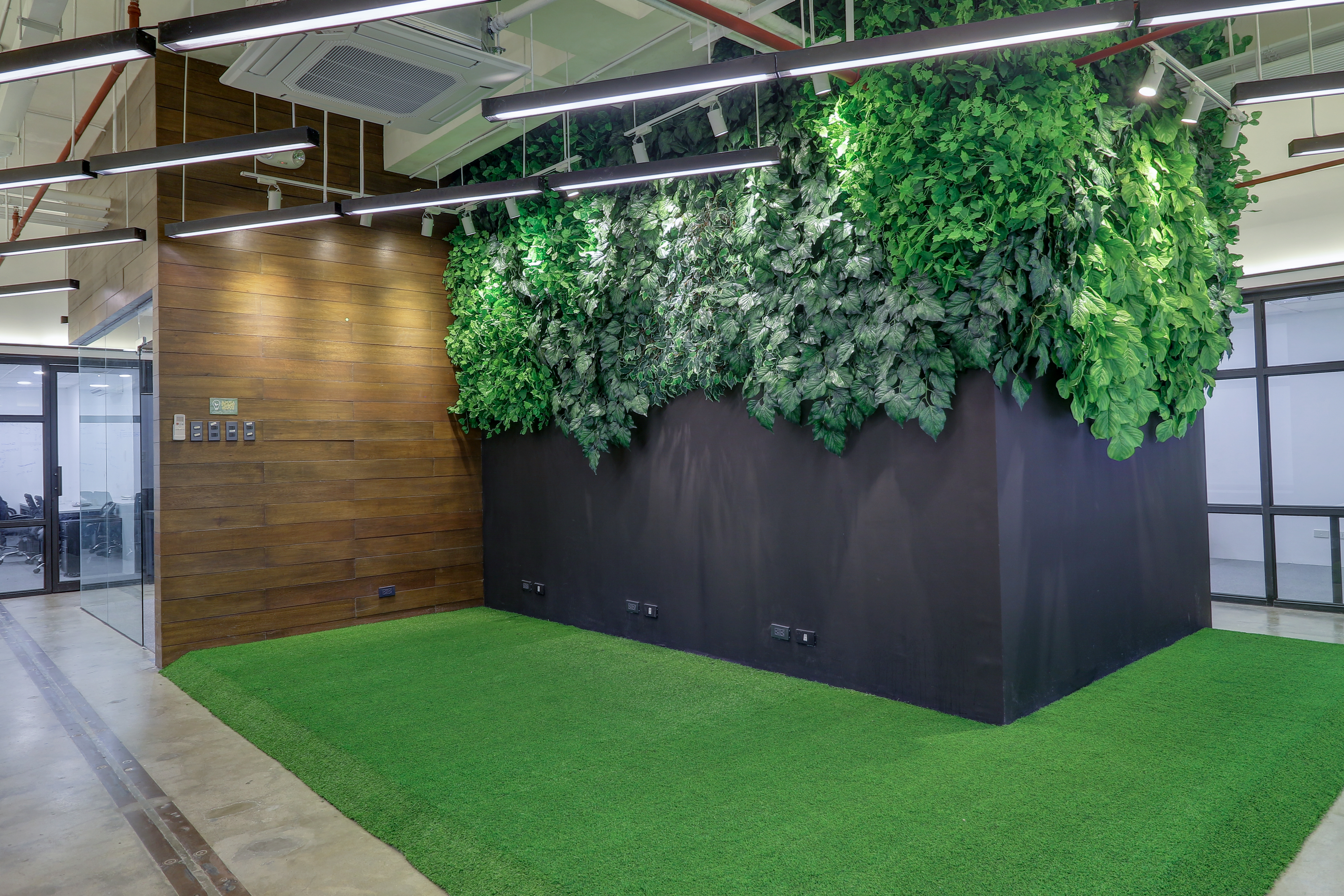 This indoor vertical garden at Acceler8 (Paseo De Roxas branch) makes us feel at one with nature. This is so much better than being surrounded by bland-colored walls.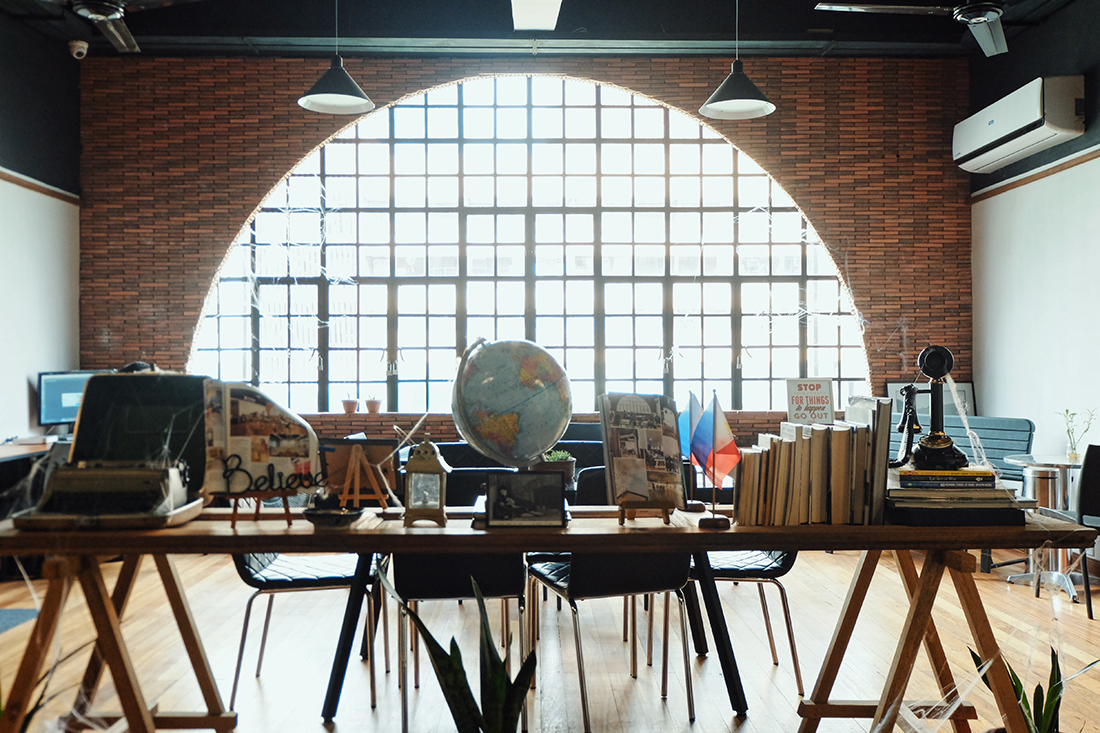 This area in O2 Space looks straight out of a Hollywood movie. Just looking at it makes us want to accomplish something!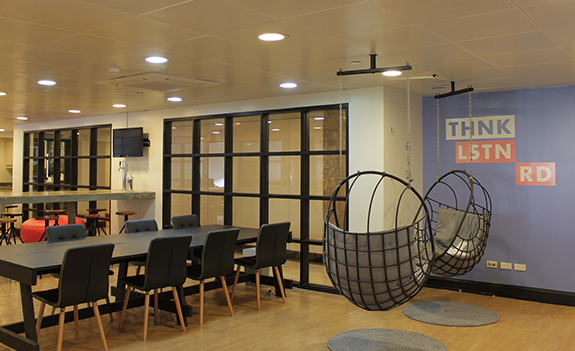 These comfy seats in A Space Manila where you can relax all day long!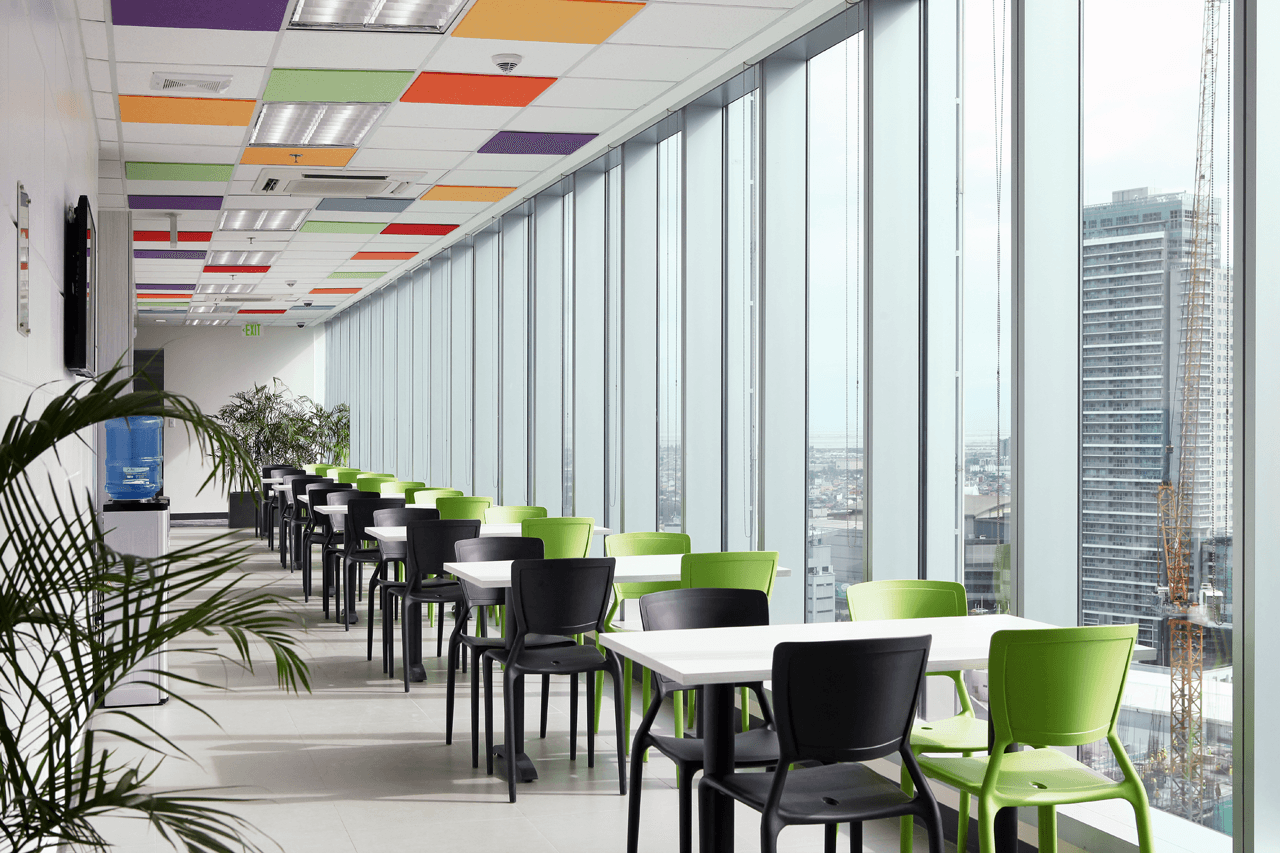 This well-lit and spacious area at Impact Hub Manila.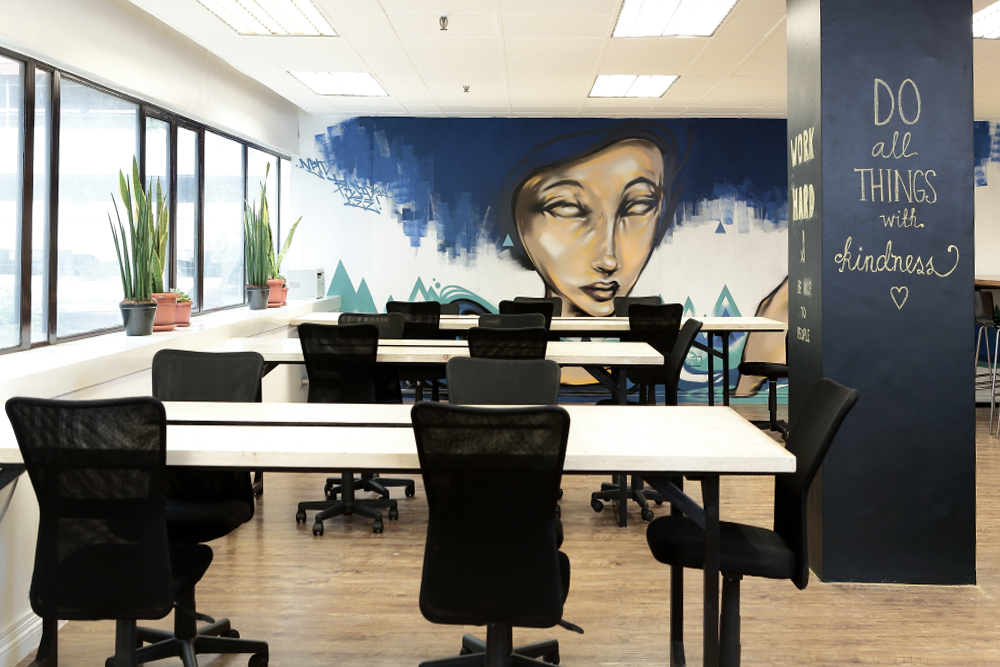 This area at the Penbrothers that inspires creativity.
7. Business and Industrial Services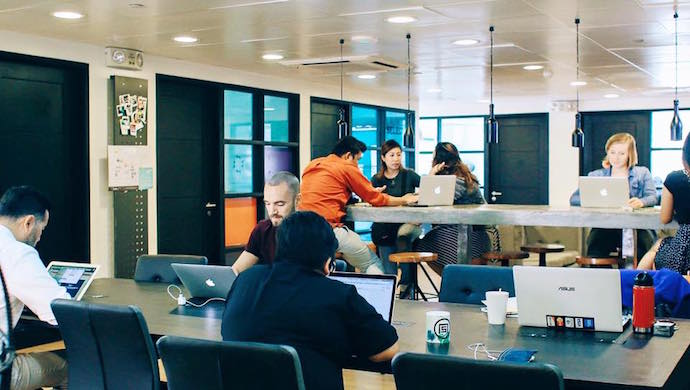 Some co-working spaces not only provide a space to stay, they also offer different tools and services to help you with your business.  One example is co.lab Xchange in Kapitolyo, Pasig City. Here you can network with potential collaborators, or find people who can push you and your project towards goals you would normally struggle with alone.
6. Member Perks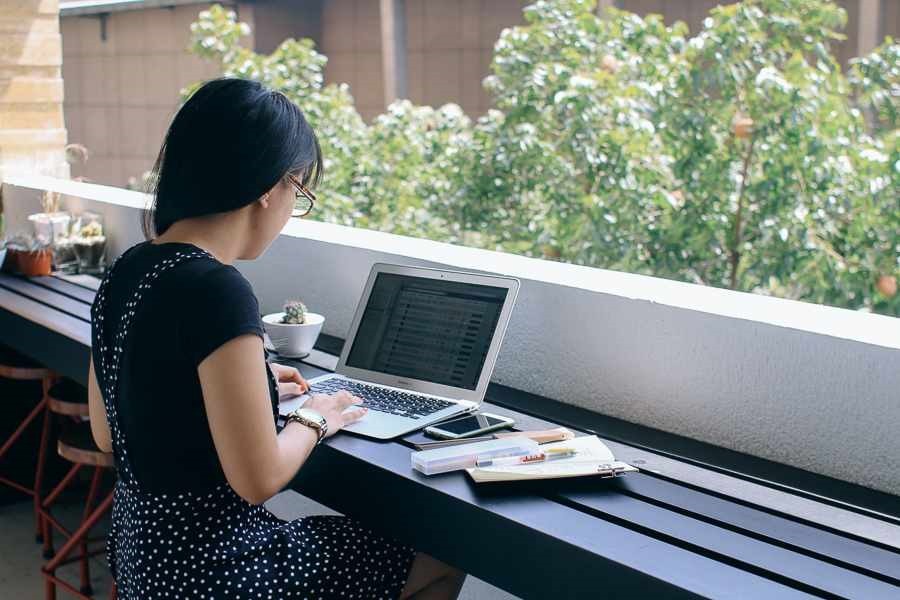 Signing up for membership has its benefits, with every co-working space offering different perks for its members. BITSPACE, for one, is partnered with the startup hub BrainSparks. This tie-up with entrepreneurs allows them to help its members with their businesses through its events and trainings. A SPACE also has a lot of activities on its different branches to encourage collaborative work with its members. Check out their events here.
Also, since you're surrounded by people with different business interests, you can extend your connections and meet potential partners in these spaces. So when choosing a co-working space, pick the environment which is not only pleasing to the eye, but can also help you with your business.
Most co-working spaces have a daily rate of P500-P600, so if you're still testing the waters, you can try it out for a day before going for a co-working package. See O2 Space's packages here.
5. Unlimited Coffee, Free Printing and Fast Internet Connection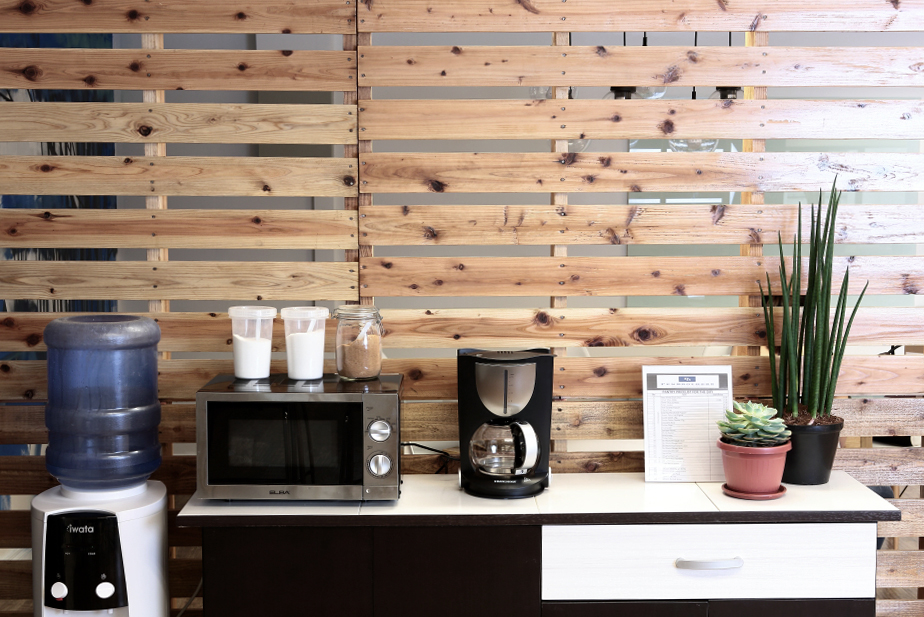 If you are a coffee-guzzler, a co-working space is perfect for you as they offer unlimited cups of java! Some spaces even offer extra add-ons, like in co.lab Xchange where they offer special homemade baked goods (cookies!). They are also willing to collaborate with people who make them. So, if you're a certified home baker, introduce your stuff to them!
Aside from these freebies, you don't have to worry much about those pesky deadlines as these spaces swear by their fast internet connection and unlimited printing service.