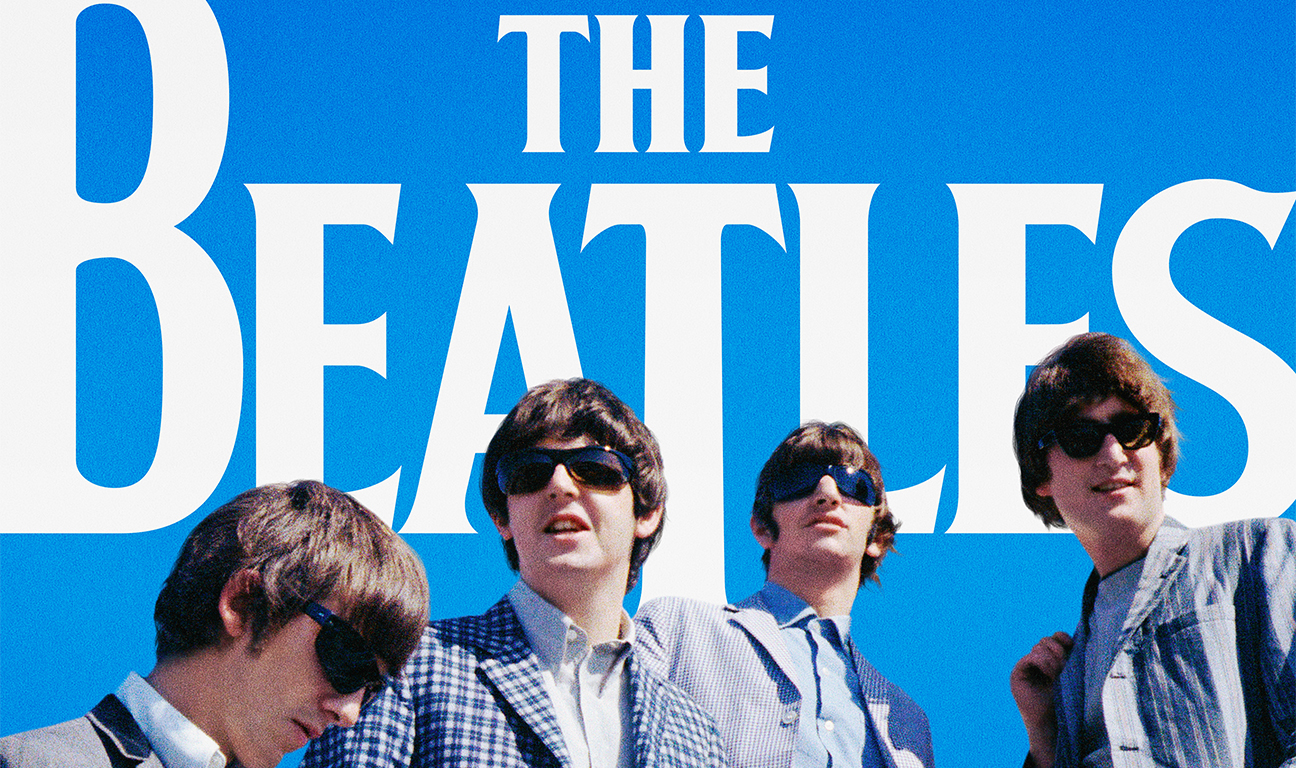 The Beatles is the Biggest Band of All Time:
The Beatles: Eight Days a Week Shows Us Why

Everybody has their Beatles story.
When I was growing up in the 80s, we always knew when Saturday morning had rolled around. On those days, my brother and I would be roused from dreams of Ghostbusters and Ninja Turtles, not by the siren lure of Saturday morning cartoons (those would come later), but by The Beatles playing on our father's stereo. While the waking up part's gotten more difficult, there remains something comforting about hearing Twist and Shout or Help! first thing in the morning.
Whether you prefer the upbeat output of their sharply-dressed mop top days or the more refined musical artistry of their later years, there are few cultural touchpoints that can cut across generations as effectively as The Beatles.
Five decades after their heyday, the band is as relevant as ever, and the subject of a new documentary, The Beatles: Eight Days a Week by Academy Award-winning director Ron Howard (A Beautiful Mind, Apollo 13). The film presents the band's early days through a combination of vintage footage sourced from all over the world, unreleased home movies, and previously-unseen photographs combined with new and archival interviews. The new sections are led by Paul McCartney and Ringo Starr, who lend a sense of verisimilitude to the proceedings with candid looks back.
Modern viewers will be amazed at the scale of Beatlemania presented in full HD; whether it's the thousands lining the streets in New York and Australia for a glimpse of the band or the throngs trying to overcome the London police's human chain as the Fab Four were honored at Buckingham Palace – modern fandom's got nothing on this (try imagining Facebook and Twitter being offline on a day when Taylor Swift, Kanye West, Selena Gomez, and Jay Z were scheduled to take a stroll through Megamall, and you'd have a tiny idea of the sort of insanity Beatlemania brought on).
While the film is more about the emotions and the experience, rather than hard facts (you can turn to the Beatles Anthology documentary series for that), the combination of newly-uncovered and restored material allow the filmmakers to present an engaging, well-written tribute to one of the greatest bands of all time in a way that was previously impossible.
To those looking for a fix of pop culture nirvana, Eight Days a Week is like mainlining pure, unadulterated nostalgia for a musical high you'll never want to come down from.
Here are eight things we learned from The Beatles: Eight Days a Week:
8. The mania was real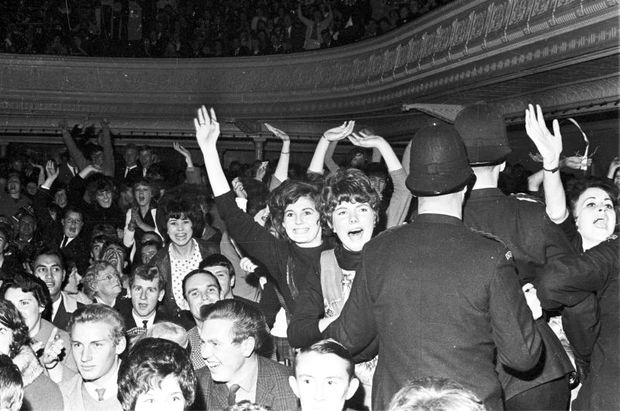 Beatlemania? Try hysteria.
For anyone who's ever seen vintage footage of fangirls (and boys) screaming their lungs out at old Beatles performances and thought that people were just more theatrical and over the top back in the 60s, there a few things that you need to consider: back then, cable television and the internet didn't exist, and broadcast TV was limited to two or three channels. International air travel was still prohibitively expensive, and most people had never left their home towns, much less their countries. So if there was even a chance that the creators of the most amazing music you'd ever heard in your life were flying over from halfway across the world, you bet your sweet bippy people would go nuts in heading out to see them.
And that's just what people did.
7. They started Arena Rock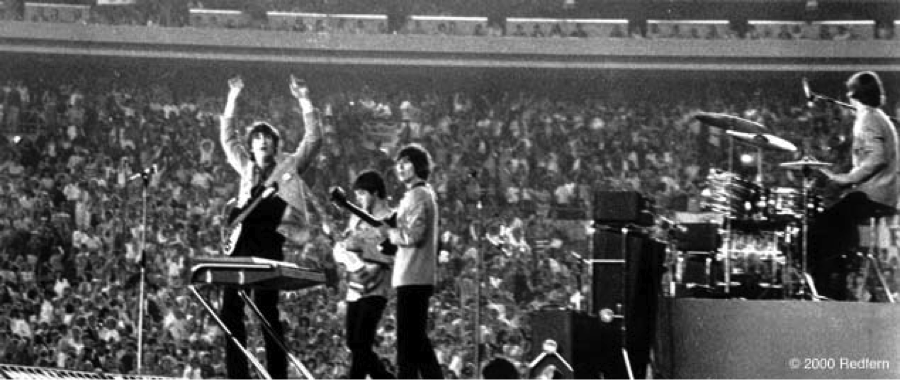 With so many people turning out to see them, safety becoming a concern, and traditional concert venues forced to turn people away by the thousand, the only solution for organizers was to turn to make use of the biggest venues available to them: stadiums and arenas usually reserved for sporting events. The first such effort was in 1965 at New York's Shea Stadium. Kicking off the band's North American tour, they played to a record-setting 55,600 fans with equipment specially built for the performance. Paul McCartney would return to the venue 43 years later in 2008 to participate in Billy Joel's concert celebrating Shea's history before it was demolished.
6. They were brothers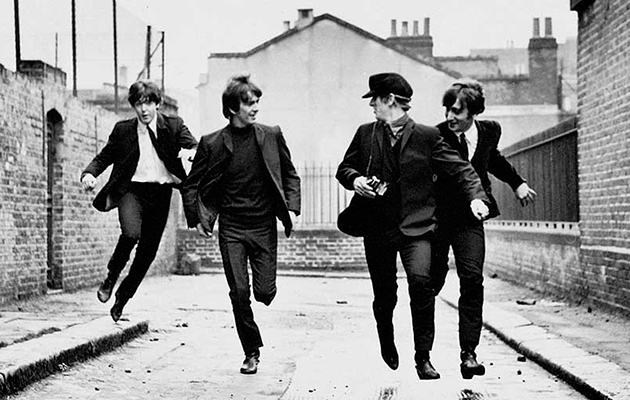 At one point in the film, McCartney espouses the opinion that he wouldn't have wanted to be Elvis, since The King was just one man, while the four Beatles could lean on each other when it came to supporting each other since they all knew what the others were going through. This strength in unity also helped when it came time to negotiate terms: What the four of them wanted, they usually got.
5. When their third movie was cancelled, they grew artistically
Following the breakout success of their films A Hard Day's Night and Help!, the first three months of 1966 were allocated to the filming of a third Beatles movie. As McCartney tells it, the first film had been exciting, but the second one wasn't quite as exciting to do ("We were just stoned half the time," shares Ringo). When the proposed ideas for a third film fell through, The Beatles suddenly found themselves with their first vacation since becoming famous in 1962, which allowed them to pursue their individual interests, including art, poetry, and Indian music – all of which would influence their later work.