Call out here, call out there, call out everywhere. So many call-outs happened in less than a day that we're getting a little bit dizzy keeping track of everyone. We hope you can keep up because there are a looot of personalities involved. And bring out your popcorn, cause this gulo is something else.
Just in case you've been living under a rock, you should know where it all began: when Apo Whang-Od's grandniece Grace Palicas accused Nas Academy of being a "scam". She said that the online course platform created by Nuseir Yassin behind popular brand Nas Daily advertised and collected enrollment fees for a course called "Whang Od Academy" when her grand-aunt did not consent to anything like that.
And now, so many personalities are inserting themselves in the narrative, completely derailing it one call-out at a time. Here's what went down.
Pinoy-Baiting and Exploitation: Nas Daily's Whang-Od Tattoo Course Angers Many Filipinos
Pinoy-Baiting and Exploitation: Nas Daily's Whang-Od Tattoo Course Angers Many Filipinos
Kyzia Maramara | Aug 05, 2021
Louise Mabulo speaks up



After the controversy over the Whang Od course exploded, journalist Shai Lagarde tweeted about a friend who hosted Nas Daily for an interview about her family's work in agriculture and farming but turned out to be disappointed over how Yassin treated them (call-out #1). A day later, the said friend herself spoke up (call-out #2) — Louise Mabulo of The Cacao Project, which is described as a social enterprise providing farmers in San Fernando with cacao seedlings and helping them learn how to care for cacao trees and generate more income for themselves and their families.
Mabulo shared how she tried to manage Yassin's expectations (supported later by her father's post) as the project was only starting. "I was fully transparent on our phone call that I didn't think my work would be something he'd be able to visualise," Mabulo said, "and that there's too many factors to the work I do that wouldn't possibly be covered in under a minute— and that maybe it would come to be the kind of content he wanted in five years time, but not now."
Nonetheless, she and her family welcomed Nas Daily to their hometown. But what they received instead was "[b]latant discrimination of my people, no regard for local customs or cultures, and … a story [built] in his mind without meaningfully understanding the context of what he was going to cover."
Nas Daily responds


Just a few hours later came another statement from Nas Daily (which was released much faster compared to his response to Grace Palicas' post). In the statement, Yassin accused Mabulo and her project of being "fake news" (call-out #3). He claimed that "there is no story" in the Cacao Project, saying "Our investigation has made it clear that your story in the media is false. And that there are no '200 farmers' that you work with, and there are no Cacao plantations that you don't personally profit from."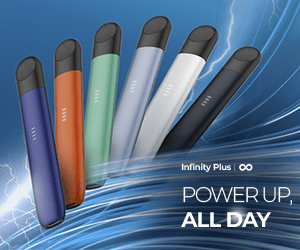 Project Nightfall, Lost Juan chime in
In the comment section of Nas Daily's statement, Project Nightfall's Agone Hare corroborated Yassin's account, saying that they "literally have footage of dying cocoa trees because the whole program was a failure" (call-out #4).
But netizens don't seem to think that Project Nightfalls' word counts for anything. Many believe he's just defending Nas Daily amid all these controversies. After all, Hare and Yassin are collaborators.
Content creator Lost Juan also said that he was also there, and that they saw "nothing but false story" (call-out #5). Nas Daily even thanked him for speaking up and giving "evidence" as a "local Filipino."
But after netizens started calling him out (call-out #6), Lost Juan distanced himself from Nas Daily:
"I commented earlier to [sic] his post about Louise and I agree on what everything he said on his post kase totoo at alam ko ang nangyare kase ksama nila ako that time sa Bicol.
Exaggerated ang mga nasa news pero wala kami nadatnan on what we're expecting na makita, puro seedling lang at maliliit na cacao.
Pero hanggang dun lang un, yung other issue about whang-od hindi ko rin nagustuhan. TBH"
Lost Juan even posted a screenshot of a private chat between him and Yassin, claiming that Yassin asked him "to post about the issue to convince people to believe in [Nas Daily]" (call-out #7). But he promised his followers he won't do it. "[H]indi ko na talaga sya nagugustuhan."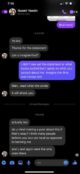 Keb Cuevas questions Louise Mabulo's "social enterprise"
You'd think that there's already so much going on from Whang Od to Nas Daily to Louise Mabulo to Project Nightfall and Lost Juan. But the call-outs weren't even close to over.
Enter agriculturist and entrepreneur Keb Cuevas. In yet another statement through a Facebook post (we're getting an awful lot of these), he claimed, "Hindi 'social enterprise' ang pagiging haciendera" (call-out #8).

Cuevas said he shared a class with Mabulo when they were studying. And when Mabulo presented her Cacao Project to their class, he questioned her whether being the landowner where the farms of her project are being cultivated actually makes it an actual social enterprise. According to him, Mabulo didn't answer. Now, years later after their class, Cuevas is asking again: "Nasaan yung 200 farmers and how are their incomes? Are they happy? If wala ka mapakita, equally problematic and exploitative kayo. "
Jim Leandro calls out Keb Cuevas
Agritech leader Jim Leandro couldn't hold back and took a shot at Cuevas, albeit without directly naming him (call-out #9). "Ang lakas mang call out ng 'isang social enterprise' sa ibang social enterprise," Leandro's post read, "eh kung san ikaw nga mismo maraming kagaguhan at pag take advantage ng mga farmers and ibang tao ah."
Leandro further accused Cuevas of toting a "fake" double degree, because according to him, the course Agribusiness and Management in the UP Los Baños isn't really a double degree program. He even warned that he could pull out receipts and evidence if needed.
Even more call-outs
In a separate Facebook post, Cuevas backtracked and clarified his earlier statement. "I did not attack anyone, what I did was ask a question, share my experience, and share my thoughts." He further explained that his agricultural business, Tagani, did use to call itself a social enterprise, but he says they don't call it that anymore.

Cuevas also said that he has reached out to Leandro and he would like to settle his concerns out of the public eye. Unfortunately, Leandro didn't think it should be private since it started out in public (call-out #10).
(7) Jim replies to Keb's PMㅡpublicly. pic.twitter.com/aJviQKDUQ5

— (@marzorie25) August 5, 2021
But it seems Leandro isn't safe from being called out himself. Communications director and fellow UPLB alum Ronald Gem Celestial tweeted about Leandro, without directly naming him, being MIA during his term as College Chair and USC Vice Chair. "Integrity na lang ha," he added (call-out #11).
Louise Mabulo reiterates: let's not get distracted
Even if it's some years too late, Mabulo does eventually answer the question Cuevas asked in class and Yassin asked in his response statement. And good news: she said the farmers are doing great! "We're doing well, and launching our own chocolates soon," her post read (call-out #12).


But aside from answering their questions about the Cacao Project's farmers, Mabulo also wanted to bring back the attention to what is really important: Whang Od and her tribe. Mabulo called the attention of netizens who saw her posts and asked them to remember what's the "real issue at hand that we have to stand for." She also threw her support for Grace Palicas, "I'm only here to back Gracia if there was ever any shadow of a doubt about her integrity."
Netizens react
me to the whole Nas Daily-Louise Mabulo fiasco and now adding the Keb Cuevas narrative~ pic.twitter.com/feuZjEJO7k

— (@marzorie25) August 5, 2021
… who will expose the one who will expose the one who will expose Keb Cuevas? And… (The inception continues)

— Mike Multo (@mikemulto) August 5, 2021
*What a shit show tonight *

Nas Daily: Louise is lying y'all

Project NightFall and Lost Juan: It's true, it's true I was there! I got you bro.

"alright let's cancel all of you"

Lost Juan( has the lowest followers) to Nas: pic.twitter.com/j06dZl09Lg

— Ann (@ARPavillon) August 5, 2021
Y'know what? FUCK Logan Paul vs KSI, FUCK Pacman's next fight, FUCK whatever McGregor or Mayweather are up to. I wanna see a boxing match between Nas Daily and Louise Mabulo. Pay-per-view. I will legit pay for a fucking ticket to see that. Actually, no, make it a cage match.

— Peter (@bun_taicho) August 5, 2021
This whole brouhaha's honestly been a welcome distraction, especially with the ECQ and "tiny bubbles" looming over us. How many call-outs did we count again? Does anyone else want to chime in? Are you ready to have people dig through all the skeletons in your closet?
But again, as Mabulo said, let's not forget the real concern here — people are taking advantage of others, especially our farmers, as well as Whang Od, her tribe, and its rich culture. So maybe it's high time we Pinoys ask ourselves why we keep on looking for foreign validation and how we can get rid of this unnecessary need. We Pinoys should stop falling for Pinoybaiting content and start protecting our own culture — not just from foreigners, but maybe from our fellow Filipinos, as well.
Maybe we could also start with choosing the right people to elect into positions of power. If you haven't registered yet, make sure to do so now.
A Step-By-Step Guide To Voter Registration During the Pandemic
A Step-By-Step Guide To Voter Registration During the Pandemic
Meryl Medel | Nov 16, 2020