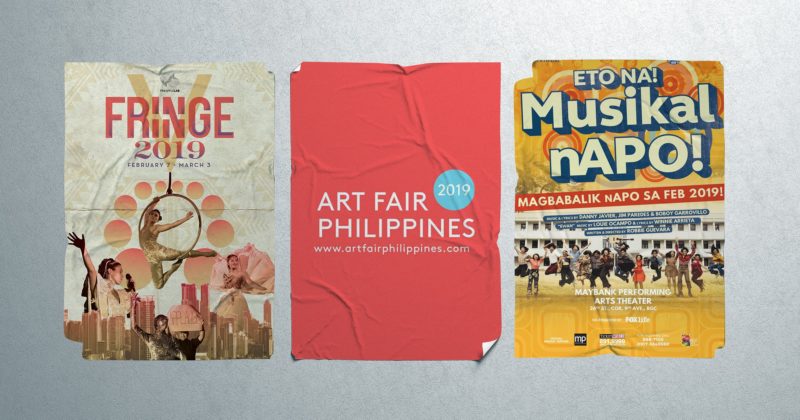 February is always associated with all things love, so why not love for the arts? It's declared as the National Arts Month in 1991, and we have been celebrating it nationwide ever since with fun festivals and conventions for artists and art enthusiasts alike.
Scroll down to know the art events that are on our radar this year!
Japan Film Week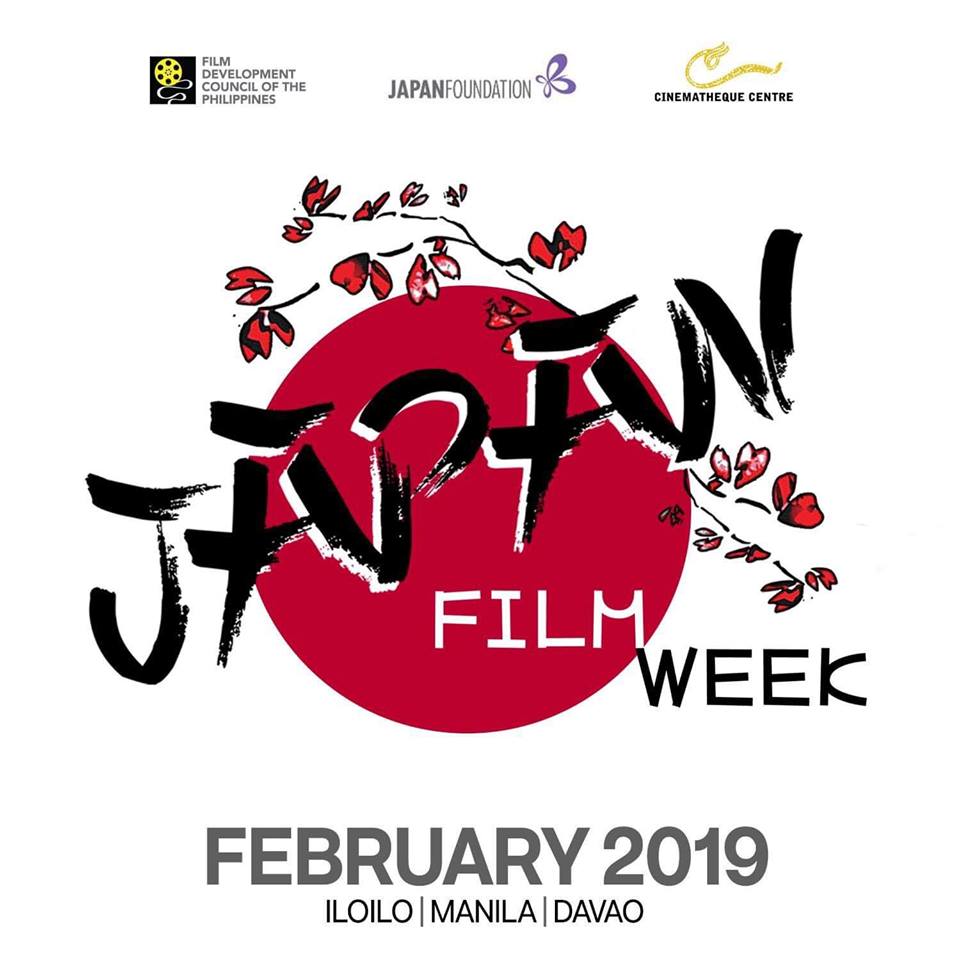 Immerse yourself in Japanese cinema as Cinematheque Center partners with Film Development Council of the Philippines and Japan Foundation for Japan Film Week. Live action and animated films will be screened on all Cinematheque Centers across the Philippines: Manila, Iloilo and Davao, and it will include the blockbuster anime film, Your Name. Two other films by Your Name's renowned animator, Makoto Shinkai, will also be screened, such as 5 Centimeters per Second and The Garden of Words. The live-adaptation film of the Shonen-jump manga Gintama is also among the film lineup, as well as Your Lie In April and Shodo Girls.
Check out the full schedule here.
Saturday x Future Market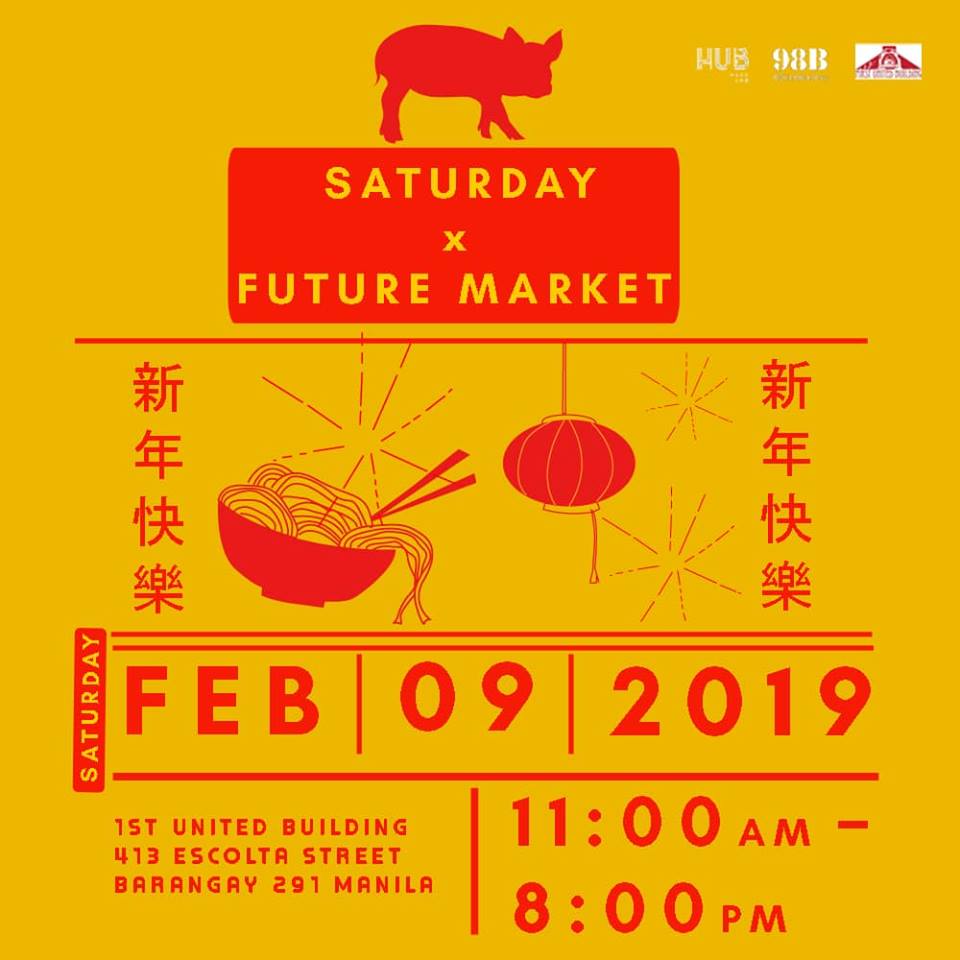 The First United Building in Escolta, Manila is a hub for artists and art enthusiasts. They regularly stage creative events like block parties and feature art markets. This February, two art markets will be held again on February 9 and 23 courtesy of 98B Collaboratory, an artist-run initiative and space in Manila. There will be a mix of zines, stickers, prints, art, crafts, artist-made merchandise, packaged food and snacks, indie clothing and accessory labels, vintage and second-hand items, books and magazines, and other goods you can take home. After shopping, you can go grab coffee at The Den or tour around The Hub.
Click here to view the event.
Art Fair PH

The annual Art Fair is now on its 7th year, and it will open its doors to public again for one month starting February 22. There's a lot to expect from this year's exhibit, including David Medalla's first local exhibition of "A Stitch in Time" which is a participative piece where you can stitch a part of yourself into the work. The newly-constructed bridgeway to the Landmark mall will also feature Neil Oshima and Olivia D'Aboville's installation called "Plastics in Our Ocean",
Art Fair PH will be held on February 22 to 24 at The Link Car Park, Makati City. Check out our Art Fair 2019 guide here. You can buy tickets here.
BGC Art Mart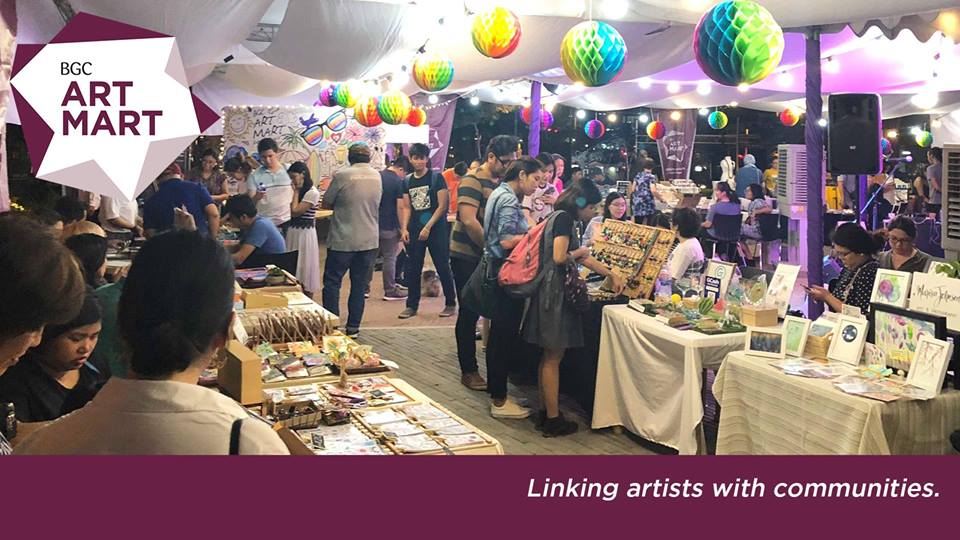 This community art bazaar is a hub for homegrown artists where you can purchase crafts and discover new emerging stars. The event is open to all, and there will be special performances. BGC Art Mart is a recurring event which is held once a month from January to May.
Support local artists by heading to Alveo Central Plaza, BGC Arts Center this coming February 15 and 16. Click "Going" here. Interested to sell your work or perform at the event? Sign up here.
Eto na! Musical nAPO!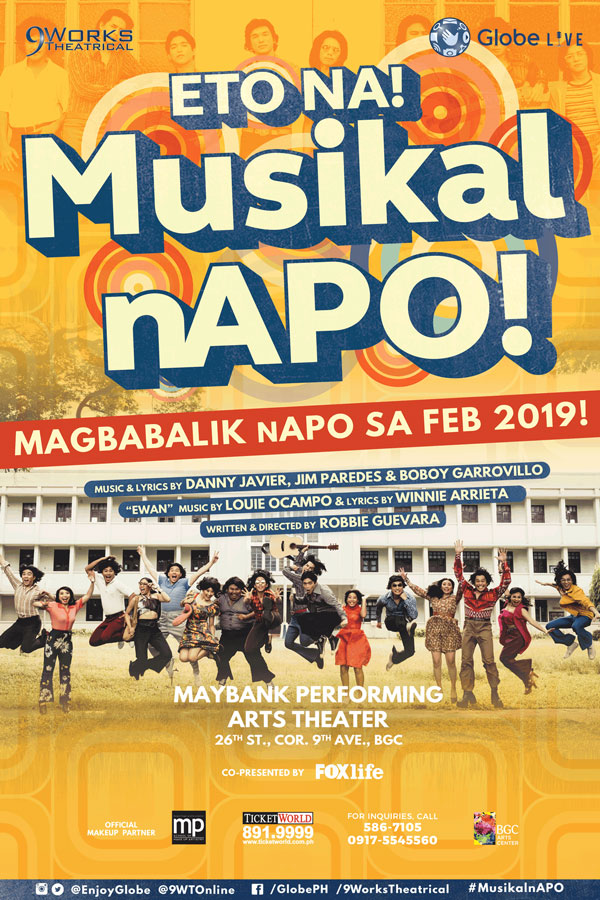 Missed watching this feel-good musical last year? Get those Blue Jeans out because they're back again this 2019! Eto na! Musikal nAPO! tells the story of seven friends who join a songwriting and singing contest for college students during the Martial Law era. A mix of rom-com and nostalgia, this musical comedy uses the music of one of the country's premiere singing groups, Apo Hiking Society.
Curtains will be up from February 2 to March 17 at Maybank Performing Arts Theatre. Buy your tickets here.
Art Market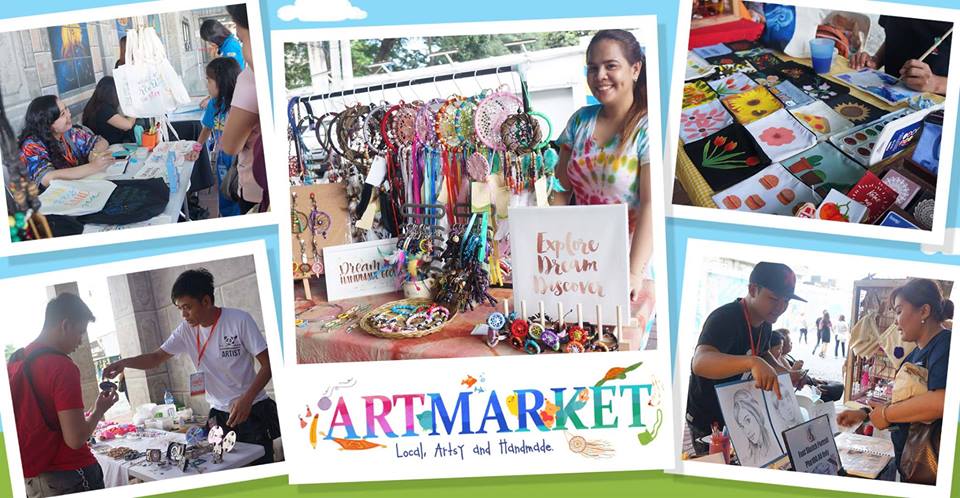 If you're residing in the north, check out the Art Market in Cubao. Similar to BGC's Art Mart, this north version will be at the Art In Island 3D museum in Cubao, and will feature locally made art and handmade goods. The market will open on February 16 and 17 and will be from 11AM. to 6PM. Click here for more details.
Fringe Manila 2019

The annual Fringe Manila Festival is a much-awaited event for those whose taste in art hovers on the unique and, well, around the fringes. It highlights different emerging and established artists in the country as well as all over the world from different artistic genres: theater, literature, music, dance, visual art, film, cabaret, performance art, and even circus. A variety of events will be held from February 7 to March 3 around Makati including a poetry and watercolor exhibit, a multimedia sound performance, and even adult film showing and discussion, among others.
The festival's opening night will be held at Commune Café on February 7. Check out their page for event updates.
NCCA Events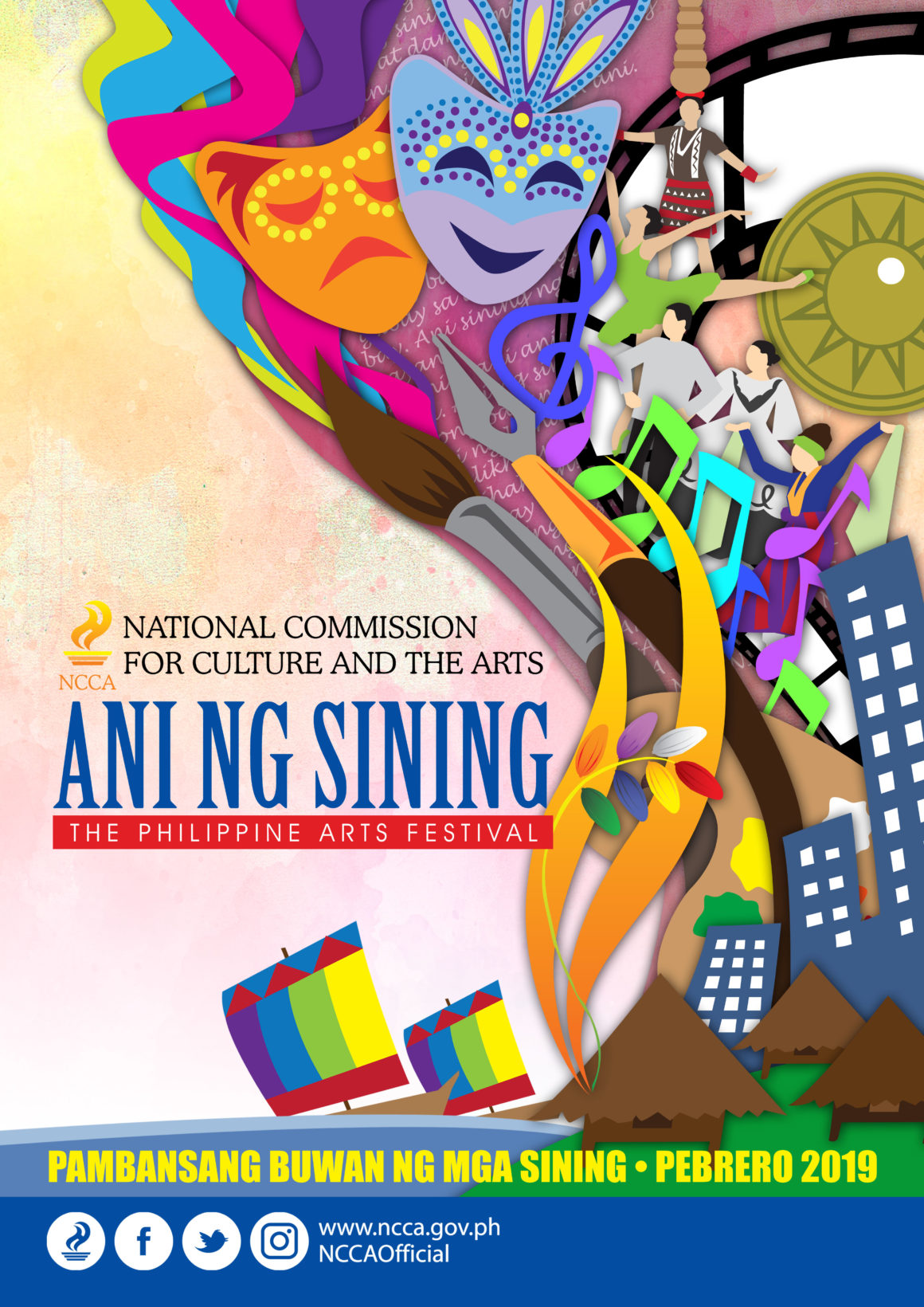 While most of the events above are supported by the National Commission for Culture and the Arts (NCCA), the cultural agency has their own lineup of activities this month all over the Philippines. A variety of exhibits, forums, and presentations will be held in focus of different art forms, and you are invited to join them! Expect a plethora of activities about architecture and allied arts, cinema, dance, dramatic arts, visual arts, music, literary arts and a lot more.
View the full lineup of events here.
Know more art events that will occur this month? Share them with us at the comments section below!