Streaming giant Netflix has been the talk of the town for a while now. From canceling good shows to rumors of including ads, it's safe to say subscribers are not impressed. Add the anti-password-sharing change that's looming on the horizon and it looks like Netflix has to answer to a lot of disappointed people. While these changes haven't been tested in the Philippines yet (more on that later), it's now been implemented in a few countries giving us insight into what's to come.
Netflix anti-password-sharing

Netflix has already issued its new guidelines (A.K.A. anti-password-sharing) for countries like Costa Rica, Chile, and Peru. (It had the same guidelines for the US for a while but reverted it back to the original).
The new policy emphasized that accounts are meant to be shared in one household and that "devices that are not part of your primary location may be blocked from watching Netflix."
It also gave strict instructions on how to prevent having your device blocked: "To ensure that your devices are associated with your primary location, connect to the Wi-Fi at your primary location, open the Netflix app or website, and watch something at least once every 31 days."
In other words, if you don't live in the Netflix household, you would have to do a monthly Wi-Fi check-in.
Add an extra member

So what can you do if you don't live in the Netflix household but have an account with them? Aside from the monthly check-in, Netflix says to prevent your device from being blocked, the primary account holder can "add an extra member" for an additional monthly fee.
"Account owners on a Standard or Premium plan can share Netflix with someone who doesn't live with them for less than the price of our Basic plan by adding an extra member to their account. An extra member will have their own account and password, but their extra member slot will be paid for by the account owner who invited them to join their Netflix," stated the guidelines.
Since extra members have to create their own accounts, Netflix makes the transition easier by adding a profile transfer feature for a smoother migration.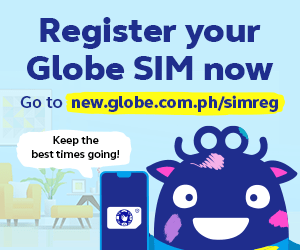 Netflix changes result in online backlash
Not only are Netflix's new password sharing rules deplorable, there's so many ways it can prevent people who live in the same house from being able to access their own Netflix, you shouldn't have to jump through hoops to use your own service.

— maleficent ✰ (@photonsmight) February 1, 2023
Naturally, folks aren't thrilled that one of the biggest streaming platforms in the world will be restricting password sharing. What about family members who live in different households? Groups of friends who pitched in for an account? The Internet has pointed out so many things wrong in this new policy.
"You shouldn't have to jump through hoops to use your own service," said one disappointed netizen.
Reddit rarely offers anything meaningful to the world but this user summed up the @netflix password sharing ban incredibly well. pic.twitter.com/UnuqtynIY3

— Robert Jefferson (@comicsexplained) February 1, 2023
Others weren't afraid to call it out as a blatant cash grab: "This is what happens when you reach the end of your expansion/evolutionary abilities and start desperately trying to pick the pockets of your users to make up for your inability to innovate."
damn you pic.twitter.com/Q1BTyOHn8M

— Braindead Bird App (@tragicbirdapp) January 16, 2023
Others expressed dismay over a 2017 Netflix tweet that said "Love is sharing a password." Times have apparently changed.
Will these changes affect the Philippines?

Netflix has yet to give a specific list of countries that will be affected by these changes. However, the user guidelines for the Philippines already look like it's gearing up for the inevitable.
"A Netflix account is for people who live together in a single household," says the Netflix Help Center for the Philippines.
It states that "people who do not live in your household will need to use their own account to watch Netflix." It says when a device outside of the primary household signs into the account, the primary account holder will be asked to verify the device.

To verify, Netflix will send a link to the primary account holder's email address which will contain a 4-digit verification code. The code needs to be entered in 15 minutes before it expires.
It also states that if the primary account holder, or any household device, will be away from the Netflix household for an extended period of time, they " may be occasionally asked to verify the device." Netflix will use IP addresses, device IDs, and account activity to verify whether a device is connected to the primary location or is being used from a different one.
When will Netflix fully implement its anti-password-sharing?
As of writing, Netflix has yet to publish the rates for its password-sharing option and further plans on how it intends to roll this out. However, while these changes are made to create more money for the streaming giant, they might do the opposite. With rumored Netflix ads, raised subscription prices, and plans to stop password sharing, it won't be a surprise when folks unsubscribe.
How do you feel about the Netflix anti-password-sharing changes? Share your thoughts with us in the comments!
Check us out on Facebook, Instagram, Twitter, TikTok, and YouTube, to be the first to know about the latest news and coolest trends!