The scariest things in this world are not horror movies and jump scares, it's real-life events so haunting, they're explored in documentaries. Netflix docu House of Secrets: The Burari Deaths is another addition to a long list of chilling documentaries you know you have to watch. Why exactly is there a buzz surrounding this docu-series? Should you skip it or stream it?
A chilling event

Netflix docu-series House of Secrets: The Burari Deaths explores the disturbing deaths of 11 Chundawat family members who hanged themselves at their home in Delhi's Burari area. Some of them had their hands tied and mouths duct-taped. The officer who first stepped foot on the scene compared the bodies to the hanging branches of a tree. It was initially ruled as murder, but upon further investigation was revealed to be mass suicide.
Why did they commit suicide?

This grisly event happened in 2018 and caused quite a shock in India, especially since it happened because the family believed the youngest son was possessed by the spirit of the patriarch. The son instructed the rest to perform rituals so they could lead a better life and "make the gods happy." Since the family members were holding on to blind faith and things actually started to look up, they followed every order. Reports also said that the family didn't intend to commit suicide but that a fatal mistake happened on their last ritual.
Netflix's 'American Murder' is One of The Most Disturbing True Crime Documentaries We've Ever Seen
Netflix's 'American Murder' is One of The Most Disturbing True Crime Documentaries We've Ever Seen
Kyzia Maramara | Oct 06, 2020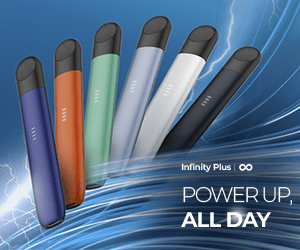 A creepy voice over
I was watching #HouseofSecrets without any issues and then i heard the creepy voiceover for the dead dad. pic.twitter.com/lTZA7dlswA

— 💫chai💫 (@Itsmetee7) October 9, 2021
One of the things that make House of Secrets a spine-tingling documentary is how it was presented. Granted, the interviews took up huge chunks of the three episodes but director Leena Yadav did a great job. The spooky voiceover for the patriarch coupled with eerie background music was one of the highlights for viewers. Some even complained that it was enough for them to lose sleep over. Fair warning: it might give you nightmares.
Not for the faint of heart?
just finished watching the burari deaths documentary on Netflix and that case is the exact reason why people having blind faith in anything not backed up by science scares me more than any supernatural horror

— Anoushka 🌿 (@_livinginpages) October 8, 2021
No, it's not a Hollywood horror movie. It's even scarier since it happened in real life. There are no jump scares here, only cold facts, and somehow that's more disturbing. It also touches on how dangerous beliefs could be, especially if it's not rooted in factual evidence.
These Chilling True Crime Stories of Family Murders Will Make Your Skin Crawl
These Chilling True Crime Stories of Family Murders Will Make Your Skin Crawl
Kyzia Maramara | Oct 16, 2020
Calling it for what it really is
The Burari deaths documentary on Netflix, basically tells you to deal with your emotional trauma so you don't convince your whole family to hang themselves. Pro-Therapy really

— anushka indurkar (@AnushkaIndurkar) October 8, 2021
Perhaps the most distressing part about the entire story is that 10 members of a family followed the orders of a person who was clearly dealing with some sort of psychological crisis. They held on to their blind faith and they paid with their lives in the end.
Conversations on mental health
House of Secrets: The Burari Deaths made me realise how important it is to talk about mental health issues. I wasn't aware of how critically dangerous the state of psychosis can be, before watching this show.

I hope this documentary compels people to have that conversation.

— Peony Hirwani (@peony_hirwani) October 10, 2021
If there's one thing this docu-series made its viewers realize, it's the importance of conversations on mental health, especially within families. Like most of the world, India is dealing with the stigma surrounding mental health. They also lack trained mental care professionals. The Burari deaths might have been blamed on things like "cult following" or "religious belief" but viewers think that the deaths could've been prevented if medical professionals had the chance to intervene.
Want to read up on a similar story?
Burari deaths is not the first incident happened in India.

Another similar kind of incident took place in 2014 in Rajasthan where a family of 8 persons ate cyanide laced ladoo believing to meet god in after life.

Netflix should cover this also. #NetflixIndia

— Mandar. (@Mandar12_) October 8, 2021
Apparently, the Burari deaths aren't unique. One Twitter user pointed out that there is a similar case in India that deserves equal attention. The horrific event happened in 2013 when a family of 8 filmed themselves eating cyanide-laced sweets to "meet Lord Shiva." According to reports, they were heavily influenced by their patriarch.
So should you stream it?
House of Secrets: The Burari Deaths is not scary at all. Don't exaggerate. People are just hyping it up. It's a good crime documentary, well narrated, talks about what happened in the family on a psychological level. Nothing like bone chilling stuff.

— Aisshwarya Kerure (@whosthatmiss) October 10, 2021
By all means! It makes for a great disturbing true-crime docu-series, as far as "great" goes in that genre. Is it the best docu-series out there? Probably not. But it could make for a rainy weekend binge nonetheless. If you get scared easily, you can always watch it in broad daylight.
You can watch House of Secrets: The Burari Deaths on Netflix. It has three episodes that are less than an hour each.
Check us out on Facebook, Instagram, Twitter, and YouTube, and be the first to know about the latest news and coolest trends!