Netflix recently released the story of Chris Watts who murdered his family in cold blood. American Murder: The Family Next Door was disturbing and haunting, but it got us a little curious about similar true crime stories of family murders out there. Google did not disappoint. These 8 family murders are as heartbreaking and gruesome, some committed by trusted family members and some by cold-blooded killers who murdered just because. Warning: these stories are not for the faint-hearted.
The Gonzales family
Filipino-Australian Sef Gonzales may have a baby face but his was the heart of a cold-blooded killer. The Gonzales family owned a hotel in Baguio which was destroyed during the 1990 Luzon earthquake. Teddy and Mary Gonzales took their family to live in Australia where Teddy set up a law firm. Sef was expected to be a lawyer or a doctor (Asian parents, you know) but since his grades weren't satisfactory, his parents weren't happy. On one particular event, his younger sister, Clodine, told their parents about his failing academics.
He planned the murders in 2001. He first killed Clodine in her room by hitting her multiple times with a bat, strangling her, and stabbing her multiple times. She had turned 18 just two days before. Then Sef waited for his parents to come home and stabbed them in the neck, face, and chest. Afterward, he went to hang out with his friend, got home near midnight, and then called 911.
Even though Sef put up a front (even singing acapella at his family's funeral), his motives were clear. After the funeral, he immediately inquired about his inheritance, moved to an expensive apartment, and purchased an expensive car. Details in the crime scene were also connected to him. In 2004, he was found guilty of murdering his family and was sentenced to three life sentences without parole.
The Dupont de Ligonnès family
On the surface, the Dupont de Ligonnès family seemed like a normal bunch. Husband Xavier hailed from a French aristocratic family and married his wife, Agnes. Together they had four children, Arthur, Thomas, Anne, and Benoit. All the kids were enrolled in private school, the family regularly attended the Catholic Church, and the neighbors would describe them as "quiet people." But behind closed doors, they had problems.
The family was struggling financially. Instead of asking for help or finding a way to make their lives better (like how normal people would), Xavier quietly planned to murder his family. He bought the items he needed such as cement, quicklime, and rifle bullets. He practiced at the gun range days before the murder. And then when the time came, he shot his family using the .22 rifle he inherited from his father. Afterward, he tied loose ends: telling people his job required him to relocate to Australia, pulling his kids out at school and paying for their tuition fee for the entire year, closing bank accounts, etc.
Xavier was long gone when the police visited the Dupont de Ligonnès house and found wet cement on the patio. The bodies of Agnes, the four children, and their two Labrador dogs were found buried. The police declared an international manhunt, but to this day, Xavier has not been found. You can find out more about this from Netflix's Unsolved Mysteries "House of Terror" episode.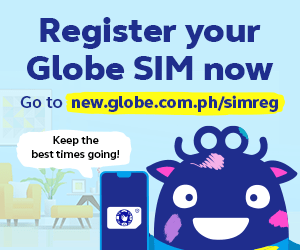 The Evans family
Ever wondered what goes on in the mind of a murderer before and after they commit the crime? Jake Evans' chilling story might provide some insight.
Jake was 17-years-old when he planned his family's murder. He confessed to watching a Halloween-themed movie three times and fantasizing about the pain he would cause his little sister. He took his grandfather's .22 revolver and shot Mallory (15) and his mother, Jamie Evans (48) multiple times each. Jake called 911 afterward and told the dispatcher what just went on.
"I wasn't even really angry with them. It just kind of happened. I've been kind of, uh, planning on, uh, killing for a while now," he said during the call.
Jake willingly submitted to the officials and confessed to the crime. He later pled guilty to two counts of murder with 45 years' imprisonment each for his mother and sister. You can read his written confession here.
The Bain family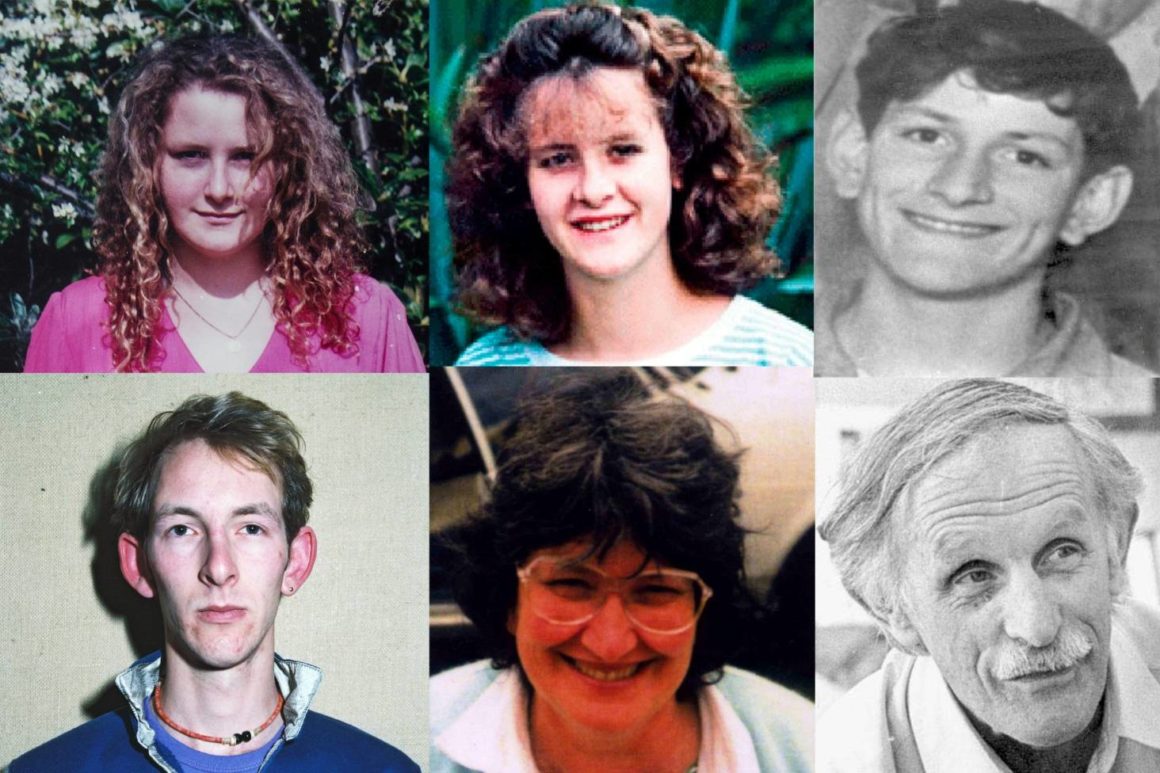 David Bain (22) was the only survivor after his entire family was murdered on June 20, 1994. He was out doing his morning paper route, got home and discovered the bodies, and then called New Zealand police. At first, the crime scene looked like a murder-suicide. David's father, Robin Bain (58), had the rifle and a typed note that said David was "the only one who deserved to stay." Robin's wife Margaret (50) their two daughters Arawa (19) and Laniet (18), and their son Stephen (14) were all shot dead.
But many parts of David's story did not add up. There was a 20-minute window between him discovering the body and calling the police, he had scratch wounds and bloodstain marks all over his body, and fingerprints on the rifle. Thus, David was charged with five counts of murder. He was convicted in 1995 but was acquitted after a retrial in 2009.
Read more about David Bain here. You could also listen to the podcast Black Hands which delves deeper into the story of the true crime family murder.
The Dardeen family homicide
The Dardeen family murder happened in 1987 and until today it remains unsolved. Keith and Elaine Dardeen lived in a mobile home in Ina, Illinois. They had a 2-year-old son, Peter, and a daughter on the way. One day Keith didn't show up for work and his boss decided to check up on him. Police went to the mobile home and found the bodies of Elaine, Peter, and a newborn baby girl badly beaten to death with Peter's baseball bat. Elaine had given birth during the ordeal. The next day they found Keith's body out in a field, shot and mutilated.
Many believed that a Satanic cult was responsible for the brutal killings. Years later, serial killer Tommy Lynn Sells confessed to the murder, along with a dozen other crimes. However, the police couldn't find enough evidence to tie him to the Dardeen family homicide. To this day, their killer hasn't been convicted.
The McStay family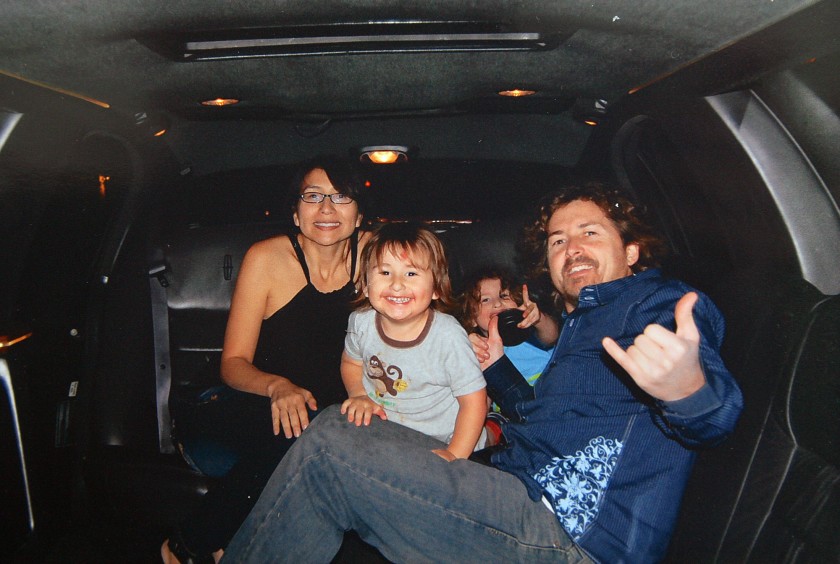 In February 2010, the McStay family disappeared. Joseph McStay (40) his wife Summer (43), and their kids Gianni (4) and Joseph (3) were never to be seen again. Police found the family's Isuzu Trooper in a mall parking lot near the border of Mexico and were convinced that the family somehow crossed the border. That is until almost four years later, in November 2013, a motorcyclist found their remains buried in the Mojave Desert.
Investigators concluded that the family was bludgeoned to death. There were blows to their skulls, an electrical cord around Joseph's neck, and a sledgehammer buried with them. The culprit? Joseph's business associate Charles Ray Merritt. His fingerprints were found in the car and a satellite ping proved he was in the area shortly after the family disappeared.
Almost four years after killing "his best friend's" family, Merritt was convicted and arrested. Prosecutors say that greed was the motive for the killings, as Merritt had been embezzling thousands of dollars from Joseph's business. Merritt maintains his innocence to this day.
Ronald Gene Simmons
Ronald Gene Simmons murdered his entire family over a one-week period in a gruesome true crime family murder. He is responsible for killing 14 family members, from his wife to his grandson, by shooting them with a .22 pistol, strangulation, or drowning. His crimes happened close to Christmas of 1987 and were dubbed as "The worst mass murder in Arkansas history."
It was also discovered that he had a history of sexually abusing his eldest daughter, Sheila, with whom he had a daughter. Over the next few days, he killed two more people and wounded at least three more. Finally, he waited for the police before he surrendered and handed his gun over.
After killing 16 people, Simmons was put on death row which he openly accepted even saying "anything short of death would be cruel and unusual punishment." He died by lethal injection on June 25, 1990.
The Harvey family of four

It was New Year's Day in 2006 when firefighters discovered the four bodies of the Harvey family at their home in Virginia. They responded to a call that said the house was filled with smoke and promptly discovered it was coming from the basement. There they found Bryan Harvey (39), his wife Kathryn (39), and their two daughters Stella (9) and Ruby (4) bound, gagged, and already dead. Investigators said they were bound with packaging tape and electrical cord and beaten with a claw hammer. Little Ruby died from stab wounds at the back that punctured her lung.
The grisly murder of the family fortunately met justice. Ricky Javon Gray and his nephew Ray Joseph Dandridge admitted to the crime. They were looking for a house to rob on New Year's Day and saw the door ajar at the Harvey house. There they proceeded to bind the family and ransacked their house. The pair were charged with nearly 10 murders.
Dandridge received a life sentence without parole and Gray was sentenced to lethal injection, which was carried out on Jan. 18, 2017.
What's the most haunting true crime family murder you've heard?