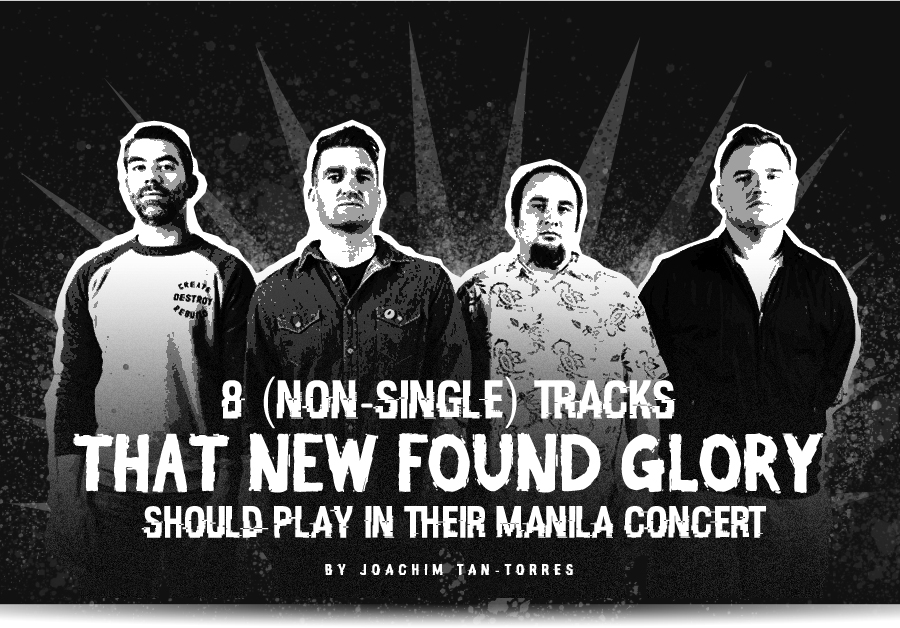 [dropcap letter="F"]inally! New Found Glory is coming back to Manila, and this time, not as an opening act!  A well-deserved headlining tour and their first as a four-piece, the February 8 show is sure going to be different without Steve Klein (who left the band in 2013), but I'm sure sure it's still going to be be a badass rock show. If you thought pop punk was dead, think again!
Here are 8 non-single songs for each of their full length albums that fans like me would love to see the band play next week. These are all videos of live performances, so you can prep early for next week's concert.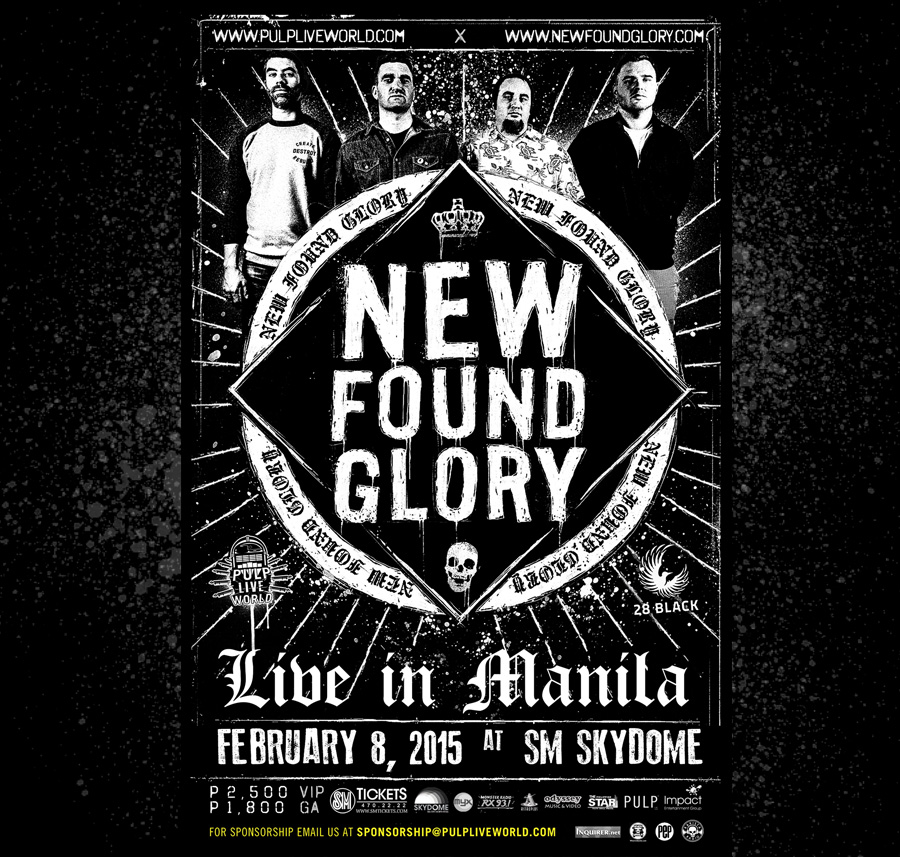 Last month, the band released a statement on their Facebook page saying that their drummer Cyrus Bolooki will not be able to join them on this tour. The post reads:
Hey Everyone, we are very excited to be returning to Southeast Asia and Australia in February, as those are some of our favorite places to play in the entire world! We are also excited to announce that our drummer Cyrus and his wife Debbie are expecting the birth of their first-born child at that same time, and due to this, Cyrus will not be able to travel to these shows. However, we will have our good friend and great drummer Mike Ambrose (from Set Your Goals and What's Eating Gilbert) with us filling in for Cyrus while he's at home, and Cyrus will return to action for the Sleep When I Die tour in the US in March. Happy New Year from all of us in New Found Glory and we're excited to see you all this year!






New Found Glory Live in Manila by Pulp Live World will happen on February 8, 2015 at the SM Skydome. 
Did we get them all? Share your faves in the comments section below.