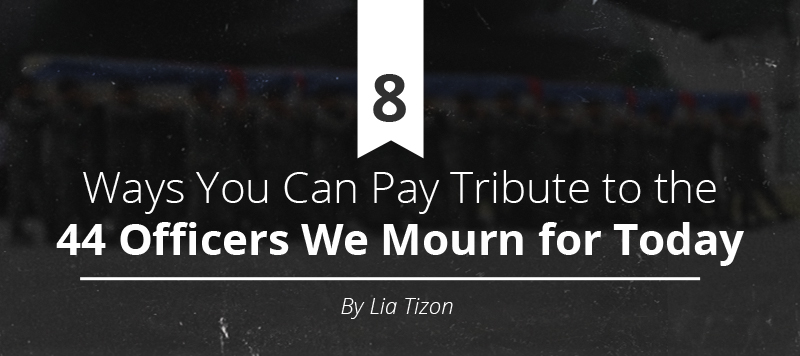 Today, the nation continues to mourn for the 44 fallen Philippine National Police Special Action Force commandos who died last Sunday, January 25, 2015 in Mamasapano, Maguindanao.

Suspected bomb maker and Jemaah Islamiyah leader Zulkipli Bin Hir alias Abu Marwan, the target of the said operation, has reportedly been killed.

Last Thursday, January 29, the corpses of 42 officers arrived at the Villamor Air base and welcomed by loved ones and some government officials. Two of slain members had already been laid to rest in Maguindanao. Yesterday, a necrological service was held.

Here are ways on how you can pay tribute to the police officers who passed away.
8. Know who they are.
Take a few minutes to look at their names and see their faces. A number of news sites like GMA News and Rappler have released photos of the 44 officers.
Here are their names.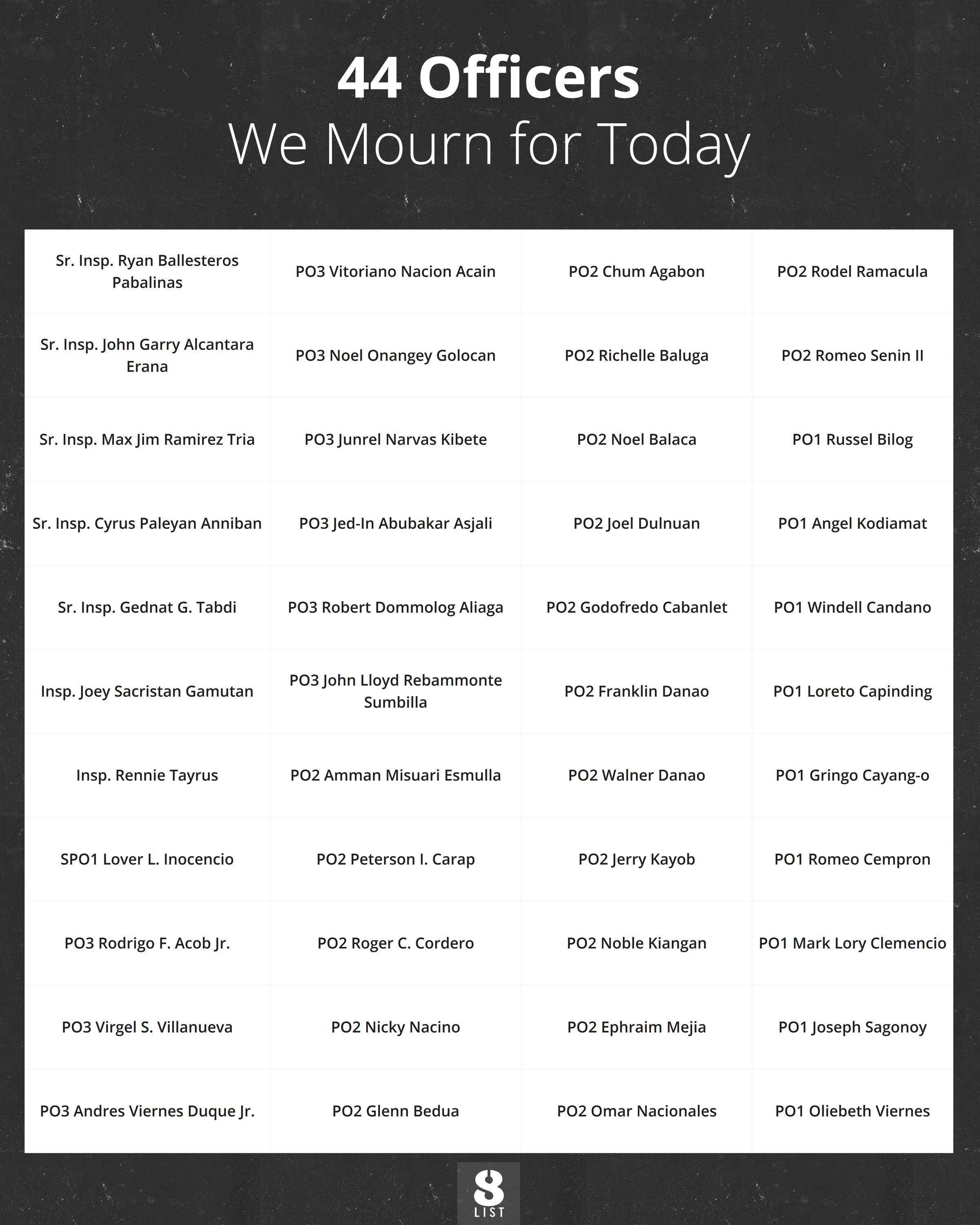 7. Listen to both sides of a story before you make judgment.
Don't believe anything that you see or hear. We all know that the internet is filled with trolls and haters who do not have anything better to do. It is very easy to tweet and post a Facebook status update. Do not be impulsive! Make sure that what you say on social media is supported by facts. Not doing so may influence people the wrong way.
6. Be updated.
Keep refreshing those pages. Read the latest reports of all the leading news websites and check out angles by international sources. Watch the news on different channels. Listen to radio news programs.
5. Donate.
You can also help out financially by reaching out to the family members of the policemen. You must be careful, however, that you go to the right people. This article, for instance, provides two places where you can donate to the Department of Social Welfare and Development and the Philippine National Police.
4. Understand the history behind the Maguindanao conflict.
Most of the men may have already been put to rest and given honor, but this issue will definitely stretch on for a long time. If this is the first time that you're hearing about the conflict, today's the best time to read up and know what's been happening. Learn about things like peace talks, the Bangsamoro Basic Law, and what the MILF has to say.
Also read the statements of authorities such as the Chairperson on Human Rights Loretta Ann P. Rosales (read it here) or researcher Herbert Villalon Docena (who wrote an insightful piece here).
3. Participate in discussions and petitions.
Now that you're aware of what happened/what is happening, you can join discussions (online or otherwise) and carefully comment on articles, discuss new ideas, give your two centavos on news websites–whatever you're most comfortable with. Want to talk to your government and phone calls don't seem to work? You cannot always take it to the streets, but there are a number of continually-evolving petition websites such as Change.org and Avaaz.org that are effective in online campaigning. Avaaz which has over 40 million users), for instance, will only ask you for three steps: What you want to petition, What action should be done, and said petition is important. If you want to be heard, these tools have proven very effective.
2. Avoid hateful or divisive language.
Tread lightly. Do not be immature and hate without reason. God knows we have enough social media whiners out there. Also make sure that if you're going to use hashtags, they are useful hashtags.
1. Remember.
Right now, we're seeing a plethora of emotions on social media: some sad, others infuriated, some hopeful, some skeptical. The #Fallen44 posts will most likely end in a week or so, and the posts, changing of profile pictures, and hashtags will end. A lot of people may easily forget. One way to honor these 44 men–and all the men who continue to fight for peace every day–is if you don't.
Want to add anything? Share them in the comments below.