Standout Newcomers:
8 New Restaurants
to Try this March
By Shen Mascarinas
Take a break from your usual food spots and make some belly space for the recent additions to Manila's culinary scene. Resist the urge to eat at your favorite restaurants again, and you just might be rewarded with new delicious finds. Get out of your comfort zone; it's about time you introduce your taste buds to new flavors.
And don't worry, we're here to make sure that risk pays off. Here are 8 standout newbies that will surely keep your appetite excited this March.
8. Buen Comer Poquellas
Via facebook.com/cocinatravieso/
Mapagkawanggawa corner Mahabagin Street, Teacher's Village, Diliman, Quezon City
0927 628 5241 | Facebook
Open Wednesday to Saturday from 4pm to 11pm
Budget for two – P250
Maginhawa's streets are already decked out with culinary gems to begin with, but much to foodies' delight, a hip and eclectic Mexican cantina recently joined the mix. People who live nearby are already frequenting this sidewalk food joint for its cheap, scrumptious and fusion Mexican grub. Aside from the ever-changing chef's special, Buen Comer only features 8 menu items, but you can be sure that each one is packed with flavor. For first-timers, don't miss out on Buen Comer's Nacho Potato Crisp, Kare Kare Burrito and Longanisa Soft Taco.
7. Bread & Botany
2F The Prime, J. Elizalde corner Aguirre Avenue, BF Homes, Paranaque City
0917 881 5225 | Facebook
Open Tuesday to Sunday from 11am to 12mn
Budget for two – P600
Bread-lovers, search no further—Bread & Botany has arrived to liven up the sandwich game and more. Sandwich classics, always done with an interesting twist, are definitely the stars at this café. Expect none of the frozen stuff; they only use fresh ingredients to make their deliciously creative sandwiches. Take the Mr. McEgg, a spin-off of McDonald's McMuffin, for example. Imagine homemade bread glazed with maple syrup then perfectly toasted, filled with Canadian bacon, egg, cheese and caramelized onions.
Look forward to exciting sides to go with your sandwiches, too. The Kyuchumi Fries and the classic of Kyuchimi Fried Chicken are sure palate-pleasers. Representing Botany from the café's name, don't leave without trying at least one of their 10 crazy variations of gin and tonic.
6. Stockpile
Via zomato.com
1F The Sapphire Bloc, Sapphire Road, Ortigas, Pasig City
(02) 246 9069 ext: 796, 0927 507 2795 | Facebook
Open everyday from 11am to 2am except Mondays (11am to 1am) and Sundays (11am to 10pm)
Budget for two – P1,300
With the unfortunate goodbye of Sunshine Kitchen at BGC comes the new beginning of The Sapphire Bloc in Ortigas. Chef Tanya Chua teamed up with celebrities Geoff and Gabby Eigenmann to give the well-loved classics from Sunshine Kitchen a different home with new and even better dish company.
Familiar dishes like the Chicken Pot Pie Soup and the Truffled Mushroom Pizza can now be ordered alongside hearty dishes like the 24-Hour Brined Pork Chop, 6-Hour Slow Roast Porchetta and Squid Ink Aglio Olio. While The Stockpile's a lovely place for brunch up to dinner, try visiting it after hours as well, and you won't be disappointed.
5. Happy Garden Café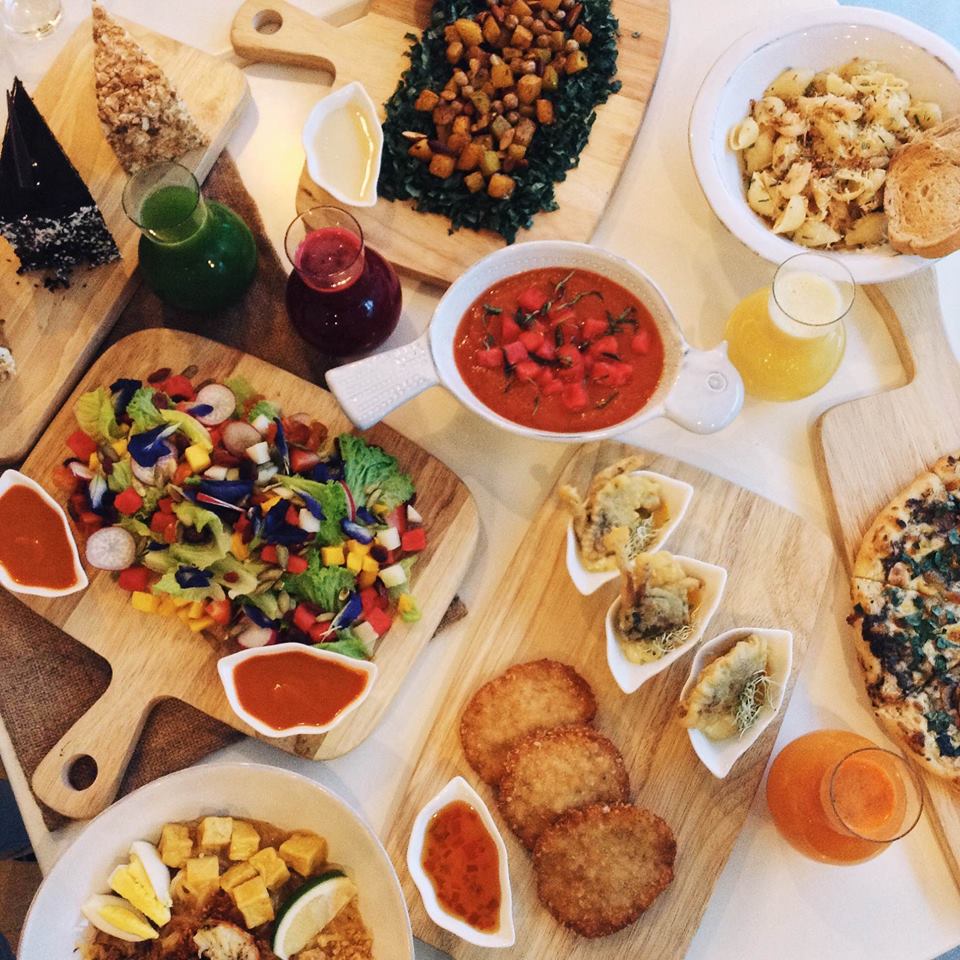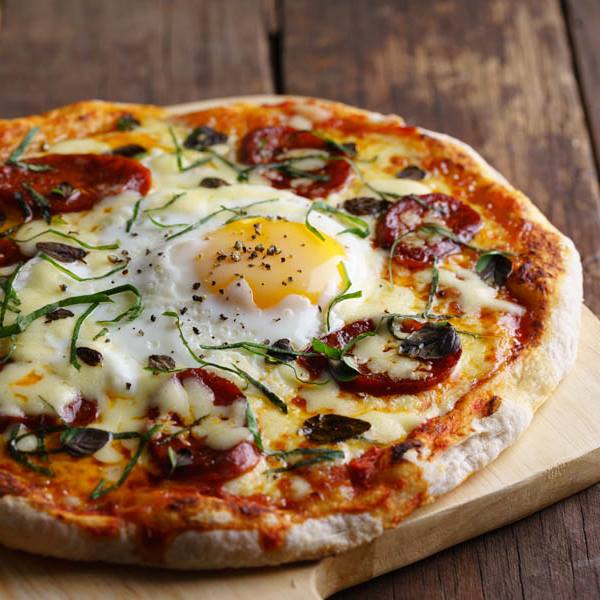 Via facebook.com/HappyGardenCafe
Sunshine Place, 56 Jupiter Street, Bel-Air, Makati City
(02) 261 0115 | Facebook
Open Monday to Saturday from 8 am to 8pm | Sundays from 8am to 3pm
Budget for two – P1,200
May it be from their restaurants or their catering, the caliber of Bizu's food is so established that it almost needs no more explanation. As for their latest project called the Happy Garden Café, you can get excited about the same quality, but on a healthier route.
At Happy Garden Café, you'll actually enjoy eating healthy and organic food as the dishes are packed with flavor and made with premium ingredients. Just some must-tries are the Flower Salad with Carrot Dressing, Prawn Cake and Soft Shell Crab, as well as the Korean Beef Stew served with cauliflower rice.