The rainy season is finally here! Looking forward to those lazy days when you'll be snuggled up in bed binge-watching your favorite shows on Netflix? Here are some of the new series and movies available for streaming this month of June that you should add to your to-watch list!
Flaked Season 2
Flaked tells the story of Chip (Will Arnett), a self-help guru who, although willingly gives great advice to those who seek it, is struggling to believe his own words when it comes to his own problems. In the second season, we find out how he recovers from the consequences of his deceit in the first season and how he moves forward to becoming a more honest man.
Orange is the New Black Season 5
After the inmate was accidentally crushed to death in Season Four, Litchfield Penitentiary is left on the brink of all-out riot. Orange is the New Black's fifth season promises even more mystery, romance, and drama that has kept fans invested in the series.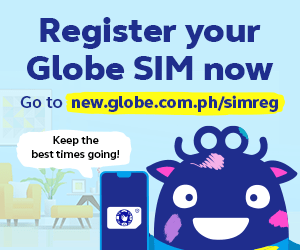 My Only Love Song
An all-new Korean Drama that you should add to your list, My Only Love Song is about a conceited celebrity who only sees people for their wealth. After things don't go according to her plan during a shoot, she runs away aboard an old van which takes her back in time to meet an ambitious man who loves nothing more than money.
You Get Me
You Get Me tells the story of Tyler (Taylor John Smith) who, after an argument with his girlfriend, has a one-night stand with Holly (Bella Thorne) who develops a dangerous obsession with him and transfers to his high school, desperate to keep their "romance" alive. This thriller film is one you won't want to miss!
GLOW
GLOW is a fictionalized account of the women's professional wrestling circuit of 1980s Los Angeles called the Gorgeous Ladies of Wrestling (GLOW). Ruth Wilder (Alison Brie) is an unemployed actress who receives an invitation to audition for GLOW. And thus, Wilder along with 12 other "misfits" begins her journey towards reinvention.
Gypsy
Gypsy is a 10-part psychological thriller that follows Jean Holloway (Naomi Watts), a therapist with a very dark secret: she develops dangerous and intimate relationships with the people in her patients' lives. When the line between her career and her personal choices are blurred, she must deal with the monsters she has created within and around her.
Lucid Dream
After searching for his abducted son for three years, a devastated father (Dae Ho) attempts to track down his missing child through lucid dreams. Although it takes inspiration from box-office hit Inception, Lucid Dream is a film that is unique on its own.
Okja
This South Korean-American film tops this list of upcoming shows to be excited about. Starring Hollywood A-listers like Tilda Swinton, Jake Gyllenhaal and Paul Dano, Okja is about a girl who must keep a powerful company from abducting her best friend — a massive but gentle beast.
Which of these Netflix shows are you excited to watch this month? Tell us all about it below!