It's officially the month of December! So get ready to enjoy a lot of series and flicks that will surely get you in the holiday spirit. This month, Netflix offers new content for your binge-watching sessions during the Christmas Break.
Selena: The Series ( Dec 5)
A look inside the life of late singer Selena Quintanilla, this series explores the singer's journey from singing small gigs to becoming the most successful Latina artist of all time. Prepare your tissues, cause this beautiful biographical drama is sure to make you Selena fans out there bawl your eyes out.
100 Days My Prince (Dec 6)
After losing his mother at a young age and being separated from his first love, cold-hearted prince Lee Yul (Doh Kyungsoo of K-pop group Exo) has no interest in falling in love again. One day, he disappears after being ambushed on his way to a rain ritual. The palace has assumed that Lee Yul has passed away, but in fact, he's in a small village and has suffered memory loss. Fans of Start-Up should definitely watch this drama because it also stars Kim Seon-ho (unfortunately as the second male lead yet again).
The Second Male Lead Syndrome is Real: Get to Know Start-Up's Kim Seon Ho
The Second Male Lead Syndrome is Real: Get to Know Start-Up's Kim Seon Ho
Ina Louise Manto | Nov 14, 2020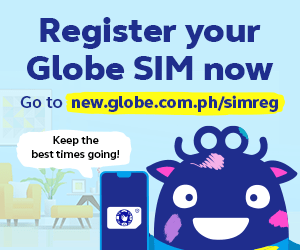 Still 2gether ( Dec 9)
After falling in love in 2gether, Sarawat (Vachirawit Chiva-aree/Bright) and Thine (Metawin Opas-iamkajorn/Win) are back! After reaching the one-year mark in their relationship, things aren't as sweet as before — they're now acting like an old married couple! After a few ups and downs, will the two be able to maintain the spark in their relationship?
8 Pinoy BL Series You Should Check Out for Extra Kilig
8 Pinoy BL Series You Should Check Out for Extra Kilig
Cristina Morales | Nov 04, 2020
Alice in Borderland (Dec 10)
Based on the graphic novel Imawa no Kuni no Alice by Haro Aso, Alice in Borderland is about Arisu (Kento Yamazaki), an unemployed, directionless young man. His life suddenly changes when a mysterious light appears she finds himself in an emptied-out version of Tokyo. With Tokyo left completely empty, Arisu and his friends are forced to take part in games that will decide their future.
The Midnight Sky (Dec 23)
Augustine (George Clooney) is a lonely scientist in the Arctic who makes it his mission to keep Sully (Felicity Jones) and her fellow astronauts from returning home to a mysterious global catastrophe. This post-apocalyptic tale is sure to make you think about the future of Earth and the effects of our actions.
Your Name Engraved Herein (Dec 23)
A-han (Edward Chen) and Birdy (Tseng Jing Hua) are two high school students who are confused by the meaning of love. After being granted a week off to go to Taipei to attend the president's funeral, the two take their chance to explore the city. Little do they know that they have also started exploring the feelings they have for one another.
Hello, Love, Goodbye ( Dec 24)
Joy (Kathryn Bernardo) is a free-spirited domestic helper in Hong Kong. After working there for years, she aspires to live her dreams and migrate to Canada. All her plans change when she meets Ethan (Alden Richards), a bartender who's building a permanent life in Hong Kong. After the two fall deeply in love, will Ethan be able to change Joy's mind so she would stay with him in Hong Kong?
Isa Pa With Feelings (Dec 25)
Isa Pa With Feelings tells the story Mara Navarro (Maine Mendoza), a young architect who falls for her deaf neighbor Gali Pastrano (Carlo Aquino). This unique story of love is sure to make your hearts flutter this Christmas season.
Which of these series and films are you most excited to watch? Tell us below!