We're welcoming 2020, with new shows and movies to binge, but a lot of old favorites are also coming back to grace our small screen. Are you ready?
We're entering a new year and a new decade, but Netflix is bringing us some nostalgia as we follow the lives of five childhood friends with their families in the small neighborhood of Ssangmun-dong in the late 1980s.
Available on Netflix starting January 1.
Messiah
Deep in controversy, Netflix's latest series imagines what would happen if a modern-day messiah arrives in this day and age of social media and fake news. CIA officer Eva Geller discovers information about a man gaining international attention through acts of public disruption, prompting her to launch an investigation to unravel the mystery of whether he really is a divine entity or a deceptive con artist.
Available on Netflix starting January 1.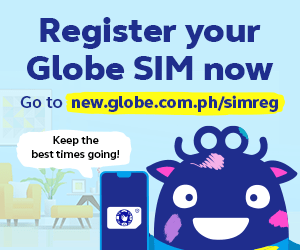 Brooklyn Nine-Nine: Season 6
The world's most loved cops from the NYPD's 99th precinct are ready to take on the new year and solve crimes with their fan-favorite brand of humor and heart.
Available on Netflix starting January 11.
Sex Education: Season 2
Socially awkward high school student Otis is back to show us how he's trying to survive his equally socially awkward life living with his sex therapist mother Jean. After setting up a sex clinic at school, Otis needs to master his newly discovered sexual urges in order to progress with his girlfriend Ola while also dealing with his now strained relationship with his friend Maeve. And he has to deal with all these while his high school welcomes new kids to town while being deep in a Chlamydia outbreak, which just means there should be better sex education.
Available on Netflix starting January 17.
Just A Stranger
Set in the picturesque landscape of Portugal, a married woman begins an affair with a younger man. Just A Stranger stars Anne Curtis and Marco Gumabao.
Available on Netflix starting January 21.
Next in Fashion
Fashion designer and TV personality Tan France and designer, model, and global style icon Alexa Chung team up to host this high-stakes competition series where the world's best and innovative designers will compete for a chance to become the next big name in fashion.
Available on Netflix starting January 29.
Bojack Horseman: Season 6 (Part B)
For one last time, your favorite humanoid horse is back with his too-real issues and life lessons. Bojack enters rehab where he is forced to confront his mistakes and start making amends, slowly inching his way toward redemption.
Available on Netflix starting January 31.
Uncut Gems
Adam Sandler plays a jeweler and gambling addict Howard Ratner with mounting debts and angry collectors at his heels. As he gets in over his head with loan sharks, Howard must risk everything in hopes of staying afloat and alive.
Available on Netflix starting January 31.
What are you binging this month? Tell us below!